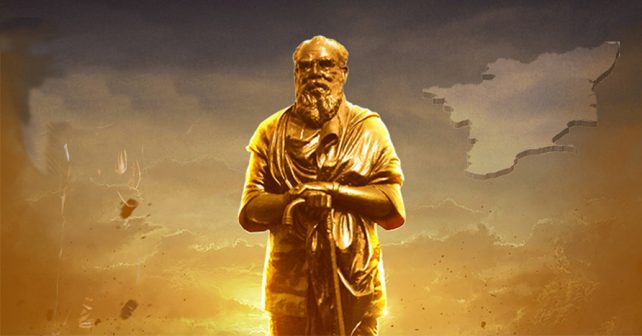 It is said – "Those who forget history are condemned to repeat it". Many decades ago Periyar cautioned the people of Tamil Nadu about the gradual infiltration of Hindi language. Today when we find the Union government imposing Hindi on us against our will, we realise that Periyar was quite right when he alerted us by his forethought. His editorial on 5th June 1948 in his 'Kudi Arasu' weekly vouches for his premonition. The contents are as follows:
On 30th May, 1948 Madras Government declared its new education policy under the pretext of secondary educational reforms, for the academic year 1949-50. But they are obviously allowing Hindi to sneak again into Madras Presidency, through this new policy.
Among the educational changes incorporated by the Madras Provincial government, the noteworthy ones are as follows:
i) Curriculum based on manual vocations from the first form to the third form. (6th std to 8th std)
ii) The students of Tamil Nadu may study Hindi only if they wish but for other States study of Hindi is compulsory.
iii) English would be taught from the second form upto the sixth form. This would be the third language for the students.
---
Dravidians have always been one united race. Brahmins applied divide and rule policy to split them. It was their strategy with an ulterior motive. The motive behind the dual governance seems to be bringing back into force the same old varnashrama system of Brahmins. Was it not the wicked and malicious ploy of dual-rule system?
---
Baffling Change
Before commenting on all these three changes, let us pay attention specifically to the second change and analyse it.
It says study of Hindi is optional in Tamil Nadu but compulsory in all other States. We have to discuss this double standard scheme which is infact varnashrama system in disguise.
Offering an evasive explanation that he had promised someone in North India to do so, Rajagopalachari imposed Hindi forcibly in Madras Presidency in 1938. This compelled imposition led to widespread protest causing the arrest and imprisonment of thousands of innocent mothers and their young children. Unlike the Congress party prisoners who were usually allotted comfortable prisons, those rebels were dumped in horrible dungeons for voicing their protest. I was also made to suffer in the terribly suffocating Bellari prison, for leading the protest. My health condition deteriorated there. Two vigorous cadres of our movement, Thalamuthu and Natarajan had to sacrifice their life during the anti-Hindi agitation. But the merciless rulers ignored their death. They demitted office within a short period. The care taker government which came next to power revoked the forced imposition of Hindi. The present Government of Madras headed by the cabinet of Omandur Ramasamy implies by the latest G.O. that it has not forgotten it.
Needless Thrust
Though the present Government has not forgotten the past protests against Hindi, it is still trying to thrust on Madras presidency a language which is unsuitable for tomorrow's scientific life. Hindi language does not have a rich cultural or literary heritage. And yet it is being thrust on us.
The vice-chancellor of a North Indian University, Amarnath Shah, who is himself a North Indian, has declared that Hindi cannot be thrust on a Dravidian land, however hard and long any one may try. People of Madras are comfortable with languages like Tamil and Telugu which are rich in cultural and literary heritage. Hindi has neither a traditional glory, nor cultural heritage. Hence, any attempt to forcibly impose it, is sure to end in failure. These are the words of a North Indian academician – not mine or of any South Indian scholar.
The Congress leaders used to say that Hindi could be easily understood in most parts of India and that it is useful for trade and commerce all over North India. They also used to add that Hindi would be useful for South Indians to communicate with North Indian political leaders.
Real Intention
Though Hindi would in no way help people enrich their knowledge, the Congress leaders have been glorifying it because their real intention is to deeply bury the Dravidian culture and civilisation. They want Dravidians to remain forever subservient to North Indians. They expect Dravidians to adopt Aryan culture and lead a disgraceful life. We had been stressing this truth time and again in the past. The Congress ministers who disagreed with us then, have now begun to frankly express their dissent. The ministers reiterate that knowledge in Hindi is also a merit for Government sector jobs. What exactly is the motive of these ministers?
Dravidians cannot be pleased by making Hindi optional in Tamil Nadu and compulsory in other States. People should understand why we oppose Hindi. It is not that we hate it since it is a North Indian language. We fear that the spread of Hindi would make the dead language Sanskrit come back to life and haunt us. Sanskrit degraded us as Shudras and illegitimate untouchables. Our condition may become worse if Sanskrit comes back to life. Our existence would then become much disgraceful.
---
Noble Objective
In my opinion most of the human beings lead a meaningless life without a definite goal. Having born free, a man soaks himself in various concepts, ideas and thoughts. He desires for numerous things and involves himself in multiple tasks; striving to accomplish them all successfully. He achieves some and fails in others. He leads a dejected life and leaves this world at last. Everything that a man experiences from his birth to death are caused by his environment and his own lifestyle and habits. Therefore it seems a purposeless human life to me.
I believe that social welfare is the noblest of all objectives in human life. Something noteworthy should have been done by everyone during their period of existence between birth and death. A man's life should have been useful to the society and beneficial to the people. Only this noble objective makes life meaningful.
Thanthai Periyar in 'Viduthalai' – 1956
---
Protest Motive
To avoid such a disgraceful existence is the motive behind our protest against Hindi. It is defensive instinct – not blind hatred.
We try to prevent the infiltration of Hindi not only in Madras but in the entire State of Tamil Nadu. Why does the current ministry cling to dual governance even after realising it? Anyone would naturally suspect the integrity of these ministers. Their irresponsible activities, personal vendetta and tyrannical behavior would certainly get exposed with the passing of time, revealing their true images.
The cabinet declares Hindi or any second language compulsory in Andhra, Karnataka and Kerala. What does the Government actually think about the people of those States? Does it believe that as the slaves of Sanskrit they would not resist compulsory Hindi? Does this varnashrama atrocity mean that the people of those states are incompetent, insensitive and good for nothing?
Brahminist Strategy
Dravidians have always been one united race. Brahmins applied divide and rule policy to split them. It was their strategy with an ulterior motive. The motive behind the dual governance seems to be bringing back into force the same old varnashrama system of Brahmins. Was it not the wicked and malicious ploy of dual-rule system?
Though Hindi is declared optional in Tamil Nadu, most of the headmasters and teachers are Brahmins with an affinity for the Congress. They have to stoop before the rule of Congress. The number of students and schools are on the rise, but most of the headmasters keep grumbling that there is no space for more students. At this juncture, this new education policy would complicate the situation. Parents and guardians would only try to get admission for their children even if they are expected to study Hindi. Making Hindi optional in Tamil Nadu is taking advantage of the helplessness of parents and guardians. The Brahmin headmasters and teachers would make the students study Hindi against their will. Obviously, the term 'optional' is deceptive. It does not really mean what it says. It is strategic.
Compulsion Disguised
Tamil people are smart enough to understand that though Hindi is declared optional, it is infact compulsory. The policy framers may be clever but our people are wise. They can find Hindi sneaking, penetrating and infiltrating stealthily. We have to wait and watch the reactions of Tamil scholars and eminent academicians. How are the scholars of other Dravidian languages going to react? We are curious about it.
Will our scholars and academicians prevent the penetration of Hindi or tolerate silently? This is the last opportunity for Dravidian scholars to defend Dravidian spirit. Do not allow Hindi language to rule your country, my dear comrades. I urge all the Dravidians to safeguard their identity by preventing the infiltration of Hindi language.
Source: 'Kudi Arasu' – 5th June 1948
Translated by: M.R. Manohar