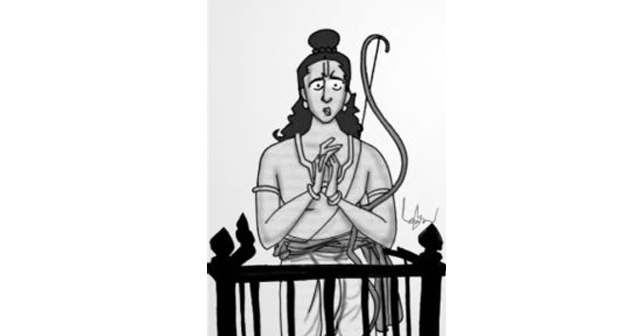 Buy Cialis Soft Over The Counter
generic Cialis Soft 20 mg Buy online
Purchase Cialis Soft 20 mg generic
http://www.moveratlanta.com/buy-Cialis-Soft-no-prescription Buy Cialis Soft no prescription
"I have got you as a prize in a war after conquering my enemy, your captor. I have recovered my honour and punished my enemy. People have witnessed my military prowess and I am glad my labours have been rewarded. I came here to kill Ravana and wash off the dishonor. I did not take this trouble for your sake….
"I suspect your conduct. You must have been spoiled by Ravana. Your very sight is revolting to me. Oh, you daughter of Janaka, I allow you to go anywhere you like. I have nothing to do with you. I conquered you think that Ravana would have failed to enjoy a woman as beautiful as you are."
When Gandhi talked about Ramrajya, did he mean the kind of political system described in Valmiki's Ramayana? Obviously not. Here are some excerpts:
"By political independence I do not mean an imitation of the British House of Commons, or the Soviet rule of Russia or the Fascist rule of Italy or the Nazi rule of Germany. – I have described it as Ramajya, i.e. sovereignty of the people based on pure moral authority."
Again, "Swaraj is synonymous with Ramaraj-the establishment of the kingdom of Righteousness on earth."
In fact, Gandhi favored a decentralized political system with each village unit being a self-reliant and self-governing republic as far as possible. He was an admirer of Thoreau's maxim- "That government is the beat which governs the least." "Gandhi's ideal political system was a kind of enlightened anarchy.
As far as vara-vyavastha is concerned, Gandhi was in its favour, though he gave it an interpretation of his own. He regarded vara-vyavastha as a "healthy division of work based on birth". which takes into account the "natural tendencies'" of human beings and avoid "unworthy competition" At one stage, he even supported restrictions on interdining and intermarriage and regarded them as "essential for the rapid evolution of the soul". Mercifully, he later moved away from these orthodox ideas and started supporting intercaste marriage. He was strongly opposed to untouchability which he described as the "scourge" of the Hindu society. Thus, though Gandhi was opposed to caste and untouchability, inconsistently enough he continued supporting vara-vyavastha based on birth. However, according to him, had nothing to do with the feeling of inferiority and superiority or with prohibition against intetmarriage.
Gandhi's views on vara-vyavastha can hardly be described as satisfactory from a rationalist and humanist point of view, but still, in spite of his fascination for Ram and Ramrajya, he did not approve of the killing of Shambuka, the Shurda, by Ram, Here is what he had to say about it: "The story of a Shudra having been punished by Ram chandra for daring to learn the Vedas Rama, I reject as an interpolation. And in any event, I worship Rama, the perfect being of my conception, not a historical person, fact about whose life may vary with the progress of new historical discoveries and researches I cannot myself subscribe to the prohibition against Shudras learning the Vedas."
Further, "Let me clear the issue by dismissing from consideration the celebrated story of a Shurda said to have had his head cut off by Rama by reason of his having dared to become a sannyasi. I do not read Shastras literally, certainly not as history. The story of the decapitation of Shambuka is not in keeping with the general character of Rama. And whatever may be said the various Ramayans I hold Rama to be incapable of having decapitated a Shudra or for that matter anyone else,"
Thus, Gandhi had tried to explain away the story of Shambuka as an interpolation: a convenient method for explaining away inconvenient passages in religious scriptures! Be that as it may, it is more than clear that when Gandhi talked of Ramrajya, he did not mean literally the kind of social and political system described in Valmiki's Ramayana. The term Ramrajya was descriptively inappropriate for Gandhi's social and political vision, It is also not proper to use Ramrajya as a synonym for "ideal or perfect society" because Ramrajya, as portrayed by Valmiki, is not at an ideal from a secular and democratic point of view or even from the Gandhi's point of view. Gandhi could have easily confined himself to using a secular and descriptively more appropriate word gramswaraj for describing his social and political ideal. Yet he frequently used the term Ramrajya, Why?
We may conjecture that the term Ramrajya was used by Gandhi, inspite of being descriptively inappropriate, because of its emotive potential: it was more likely to enthuse the masses. This, however, brings us to the crux of the problem. The term Ramrajya may enthuse a conservative and orthodox Hindu, but why will it enthuse a Buddhist, a Christian, a Muslim or a rationalist and humanist or even liberal and enlightened Hindu who does not believe in monarchy and vara-vyavastha?
The point is that, by using term 'Ramrajya' for a secular political ideal, Gandhi was needlessly mixing religion with political and restricting his appeal to conservative Hindus. That the use of religion for attaining secular political ends is a double-edged weapon was proved by his own tragic assassination by a Hindu fanatic. On top of it, the BJP and the RSS are, at present, profusely quoting Gandhi to justify their blatant misuse of Rama and Hindu religion for capturing political power. In the light of all this, it ought to be clear beyond doubt that the use of the term Ramrajya by Gandhi was not desirable either from a descriptive or from an emotive point of view. The BJP is being rightly blamed for mixing religion with politics and thus departing from the norm of secularism. But, then, this is a mistake which was also committed by the "father" of our divided nation.
Please follow and like us: