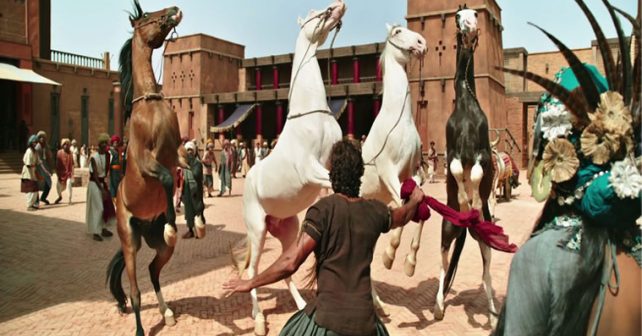 Buy Cialis Soft 20 mg Over The Counter
cheap Cialis Soft 20 mg where to Buy online
Purchase Cialis Soft 20 mg generic
http://www.americanprep.org/buy-Levitra-60-mg-Italy Buy Levitra 60 mg Italy
The remnants of lingas are shown in some scenes suggestively to create a perception in the viewers of the movie that 'Pooja of Linga' prevailed during the period of Indus Valley Civilization. Besides, the celluloid scene depicting the carving of linga was shot at the river bank of Shalmala in Karnataka, where the Hindu orthodox used to pay the death anniversary homage to their forefathers with due rituals. What a talented technique of cinematic editing that has been utilised to establish with deceptive motive that 'Pooja of Linga' was the practice during Indus Valley Civilization!
What became a failure through print and other media has been meticulously re-introduced in celluloid form with the hope the impact of visual projection would change the perception that the Indus Valley Civilization is nothing but Aryan Civilization, contrary to the established proof with the support of archaeological evidences by many historians Gunno Rosav (Russian scholar), Walter Pier Servy (American anthropologist) and Iravatham Mahadevan (Indian epigraphist and scholar).
The screen play has been scripted with the usual monarch dictatorship and rivalry. The offspring hero of the aggrieved revisits Mohenjo-Daro and the major scenes are shot as the happenings in the city of Mohenjo-Daro viz. Lower City where common people dwell and the Upper City where the residence of royal priest is located. The entire screenplay is webbed around the simple story but projected magnificently through cinematic techniques.
Many movies will conclude with sentimental scenes, the impact of which will remain as the perception of the viewer-audience even after they leave the theatre. Even though there is no archaeological evidence that the city Mohenjo-Daro was immersed or destroyed due to the unpredicted turn of flood water of River Indus, the final scenes of the movie depict so. The hero saves the people of Mohenjo-Daro and the affected people migrate en masse the devastated place. Ultimately, they reach one river bank and settle down, stating that the river was Holy mother for them with the card display, 'River Ganga'.
Omnihill aborercil ilist, utet
——————————————————————————————————————
generic Cialis Soft Buy INDUS VALLEY CIVILIZATION EXCAVATION REVEAL DRAVIDIAN PHONETIC VALUE
-Iravatham Mahadevan
The bureaucrat-turned-epigraphist, Iravatham Mahadevan discovered evidences from the Indus texts corroborating the historicity. The critical discoveries are the word aka-tt-(i) (meaning Lord of the House) and its constant association with the jar sign. Besides, he refers to the various grammatical signs in the Indus script, especially the 'arrow' sign, the four stroke modifier and the 'jar' sign; the last one having been conclusively proved by the discovery of the sign, incised realistically on pottery excavated at Kalibangan.
Going by the Indus sign and its pictorial identification, he arrived at their Dravidian phonetic value by referring to old Tamil parallels.
Please follow and like us: