Purchase generic Cialis Soft 20 mg The rich cultural heritage Ms.Narthaki Nataraj bequeathed from her guru made her an exponent of Bharatanatyam and her dance performances have enthralled people from all walks of life throughout the world.  Her strong will, courage and steadfast determination in the face of many societal hurdles as a third gender, have added more inspiration and expression that is unique to her style. She has received many awards and accolades from India as well as abroad. She is the recipient of prestigious Sangeet Natak Akademi Puraskar Award 2011 from The President of India and a Senior Fellowship from Ministry of Culture, Government of India, Kalaimamani Award from Government of Tamil Nadu, Nruthya Choodamani Award and also empanelled artist in ICCR, Government of India. She has performed at all leading festivals and in many prestigious international forum and events in USA, UK & Europe.
An expert in performing and practicing Bharatanatyam, she started her own school, in the name of Velliyambalam School of Dance at Chennai, denoting the city Madurai – her birth place. The school has branches in US, UK and Canada. She is presently focusing on preserving and propagating rare compositions of the famous Thanjavur quartets.
A veteran dancer with the passion for Tamil literature, she is currently undertaking research on performing Bharatanatyam based on Sangam Literature, Thevaram, Thiruvasagam, Thirupugazh (Saiva Litt)., Naalayira Divya Prabhandham, Aazhwar Pasurams (Vainava Litt.) etc. Widely held as a paragon not only by transgender community, but all, for her achievements in the world of dance through her hard work, perseverance, passion and dedication, she is an icon in her own sphere.
Periyar Maniammai University is immensely pleased to honour such an artistically eminent and illustrious personality who transcended social hurdles, gender barriers and propagating rich cultural heritage of Tamil Nadu around the world. She is in a way symbol of courage, hard work and social justice, inclusive social development which is of course an endearing cause of Thanthai Periyar. We place on record all the endeavors by Ms.Narthaki Nataraj undertook in elevating Art, Culture and Literature.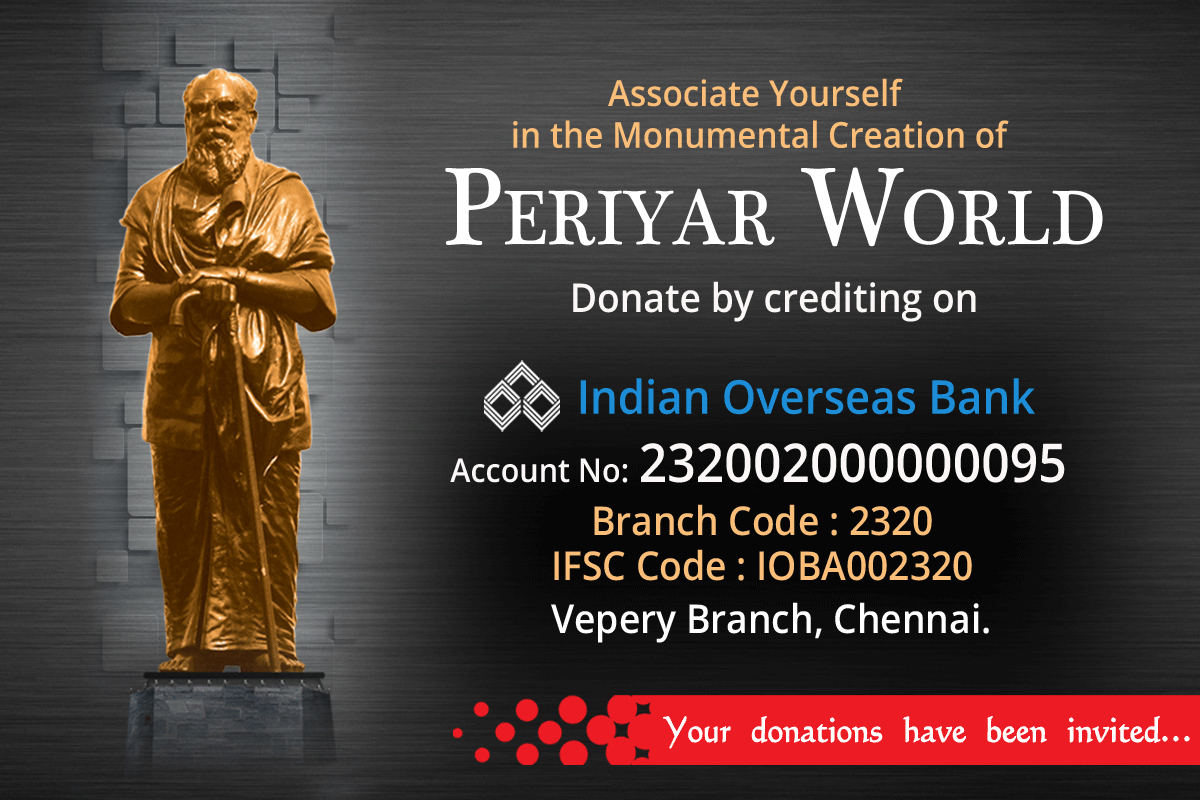 All Issues
Categories