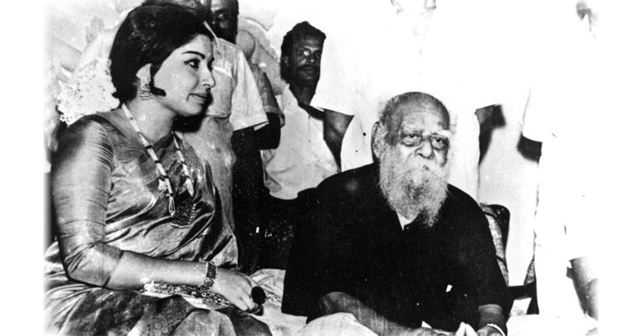 Ms. J.Jayalalitha, the Chief Minister of Tamil Nadu, passed away on 5th December, at Chennai due to prolonged illness.
She assumed the Chief Ministership in succession of the rule of All India Anna Dravida Munnetra Kazhagam, after the demise of its Founder General Secretary, philanthropist M.G.Ramachandran.
As the continuation of the rule of Dravidian Movement in Tamil Nadu, she remained as the forerunner for the whole country on the cause social justice. During her rule in 1994, for the first time an exclusive enactment was legislated to protect the total reservation of 69 per cent in Tamil Nadu as per the demand made, and guidance given by Dravidar Kazhagam, the parental organization of Dravidian Movement. The legislation became an Act with the assent of President of India. The Act derived the immunity from judicial review, by its insertion in the IX Schedule of Indian Constitution, accomplished through the
76th Amendment with the concurrence of the Parliament.
Dravidar Kazhagam honoured Ms.Jayalalitha as Chief Minister by conferring on  her with the title, 'Woman Warrior – Protector of Social Justice'. She was undaunted in facing the challenges in her public as well as personal life. Bravery was her inborn quality to fight against the hardships and challenges. She was the administrator signifying commitment to the political decision, without any compromise on it.
She remained as warrior fighter to safeguard the interests and power of the State of Tamil Nadu, in consonance with the federal nature of Republic of India.
For the cause of women empowerment, many developmental schemes were formulated and implemented in the State, of which welfare schemes for school going girls remain as role model to the rest of the States.
Ms. J.Jayalalitha has sustained the Dravidian legacy in the party and the cadres which have the capacity to take it to further heights.
Red Salute to Women Warrior – Protector of Social Justice, Ms. J.Jayalalitha, the Chief Minister of Tamil Nadu!
K.Veeramani
President, Dravidar Kazhagam