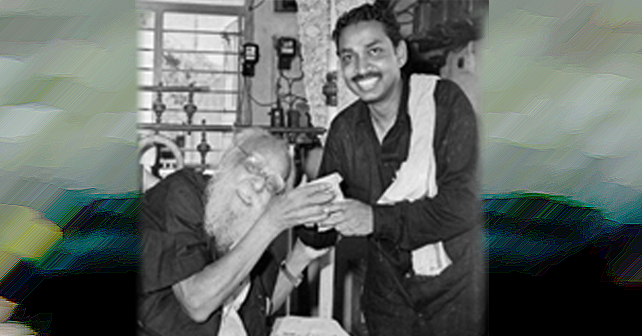 http://onlinerx365.com/cipro_generic.html|order Cipro online
http://onlinerx365.com/zithromax_generic.html|Zithromax Generic Order Online
http://onlinerx365.com/cialis_oral_jelly_generic.html|order Cialis Oral Jelly pills
http://onlinerx365.com/levitra_super_active_generic.html|Cheapest Generic Levitra Super Active Pills Purchase
http://onlinerx365.com/tadora.html|Cheap Generic Tadora Pills Order
http://onlinerx365.com/cialis_oral_jelly_generic.html|http://onlinerx365.com/cialis_oral_jelly_generic.html
|
http://onlinerx365.com/wellbutrin_sr_generic.html|purchase Wellbutrin Sr_ online
"After Peiyar's demise, but for a short interregnum of five years when the party was guided by Annai Maniammaiyar as per the wishes of Periyar, Asiriyar was the natural choice as no one else had been as close to Periyar and as devoted to him and as dedicated to the cause as he had been. Once he had taken over he is working with a 'sky is the limit' policy in spreading Periyar's message."
That created a dilemma for the Asiriyar. His legal career was the sustaining factor of the family. If he gave it up, there were two courses open for him. One was to get his payment from the party for his editorial job. The other one was approaching his in-laws for financial support. Both were equally unacceptable. He mulled the matter over with his life partner and decided to receive support from his in-laws. That would be a slur on his honour no doubt, but receiving money from the party would be an act of sacrilege to him.
They say mystics dissolve their beings into the cosmic force. Asiriyar is not a mystic. But he is second to none in his devotion to his mentor. Hence he has dissolved his personality and made Periyar's own. He deems it his life's mission to take Periyar's message to the masses.
Periyar asked him to take care of 'Viduthalai'. But it so happened that all the papers issued  by Periyar, English and Tamil were tended by him as jealousy as a mother would take care of her child. He always accompanied Periyar in his tours and addressed the meetings preparing the audience for Periyar's talk. He ensured that Periyar's talks got full coverage in 'Viduthalai'. Besides disseminating his message through columns, cartoons, titbits, scrolls and in any other manner he would think of.
After Peiyar's demise, but for a short interregnum of five years when the party was guided by Annai Maniammaiyar as per the wishes of Periyar, Asiriyar was the natural choice as no one else had been as close to Periyar and as devoted to him and as dedicated to the cause as he had been. Once he had taken over, he has been working with a 'sky is the limit' policy in spreading Periyar's message.
The Justice Party and later Periyar's Self Respect Movement had been advocating a policy of reservation for backward classes in the educational institutions as well as employment opportunities. Asiriyar has been giving prime importance to the policy as that is the sure way to social justice. He has been supporting the governments that supported the policy and fighting the governments which have not been supportive of it. All the policies which have been receiving Periyar's attention are propagated by Asiriyar as vigorously as Periyar used to.
Another remarkable characteristic of Asiriyar is his indefatigable zeal. He is constantly on tour programmes all our Tamil Nadu and often outside too. He conducts conferences, meetings, seminars, discussions and camps to take Periyar's message to the nook and corner of the world.
Significantly he has started dozens of educational institutions, which, apart from imparting education as per the university curriculum, also do the utmost to promote scientific temper, belief in equality, and a craving to be of service the society in as many was as possible.
A unique project he has conceived is 'Periyar World', which is still in planning stage, which, when realized will present Periyar's life mission and service in the form of eyecatching visuals. You need not undergo the tedium of reading books. It is all there, enabling you to imbibe all facts effortlessly in an interesting manner, as a tourist attraction. It looks as if after covering the entire globe, he may have a plan to take Periyar's message to Mars and Venus. His energy seems to be inexhaustible; it is as though the more he works, the more energetic he becomes.
What is the prime force that moves him, guides him, encourages him and invigorates him? His devotion to his master, of course.
---
http://onlinerx365.com/blackcialis.html Self Respect Bombers
Batches of Dravidian students tour the Tamil districts, exposing priestly tomfoolery and religious superstition. We congratulate the students, who forsaking comfortable holidays, have undertaken a strenuous tour. They are the great messengers of Dravidian Renaissance. Their work in the past has been in vain. In the summer, the students' tour was a great success. Especially in the interior parts, the message of Reason was received with gusto. There was a great awakening: Now, the second tour is in full swing. Trudging along foot paths, travelling jolting carts and crowded trains, braving the chill morning weather, taking irregular meals, lecturing to motley crowds on delicate problems, separated, perhaps for the first time from their parents, these young bombers drop the bombs of reason, which prove to deadly incendiaries to the orthodox and the renegades. That is a splendid collection of vibrant youngsters of varying age and study. Take for instance, young Veeramani barely eleven, thundering against caste and priest! College and high school students vie with each other in spreading the message.
Courtesy : The Justicite, Erode
– December 30, 1944.
Please follow and like us: