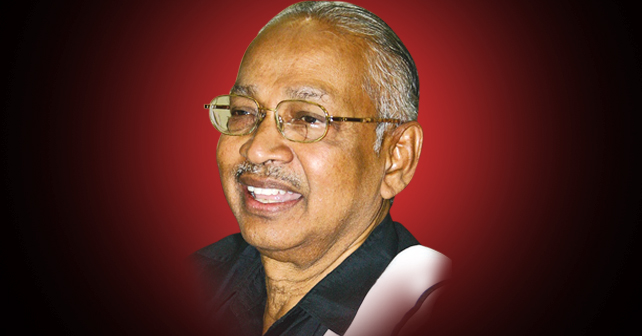 His answers for the questions on Jallikattu (bull sports) Agitation
Question:  About the spirited protest by the students …….
Reply:  Whichever Party is in power at the Centre, whether it is the issue of the Eezha Thamizhar (Sri Lankan Tamils) or the sentiments of the Tamil race, they never take a just stand.  These feelings are alive in them forever as the un-extinguished fire.  This has arisen high    like our protest against the imposition of Hindi in 1965 started by Anna as bi-lingual policy.  This is not simply a protest move against Jallikattu alone. It is only one obvious aspect of the protest. If you analyse properly, there are at the bottom, many issues like not appointing the Cauvery Regulatory Authority, imposition of Sanskrit, the New Education Policy, the NEET and many such moves by the Centre depriving the Tamils of their legitimate rights. Jallikattu    happened to be only an occasion for the Tamils to express their other long suppressed emotions. The open agenda and the basic  object of the R.S.S. and the B.J.P. is to establish a unitary government without the States. In a country of multi language, multi culture, and multi religion, they hold the policy of single language, single culture and single religion. Now and then they try the power in their hands   only for this purpose.  It is like a serpent that often ventures out but returns to its hole after being beaten.  This has happened this time also.
 If the feelings of what happened 50 years ago have come back alive, it surely augurs that the same cannot be touched for another 50 years.  This time for a change, this protest has emerged on its own.  Last time the protest bore a political tag but now it has come back in the name of the Tamils, the rights of the Tamils and the hallmarks of the Tamils.  Not only that; it has spread to the other Southern States Kerala, Andhra and Karnataka with a cry that the Dravidian culture should not be tampered with.  I am overwhelmed at the feelings of the youth.
Question:  But the students have forced the politicians who went there to participate, were returned by them.  Does it not show their loss of faith in the politicians?
Reply: They might have done so with a feeling of some sorts of  disappointment, but we cannot consider anything separating the students and the politicians.. We should take it as said in an emotional context, not as a cent per cent significant meaningful statement. It is only the politicians who have to execute their demands. They need the support of the AIADMK as it is in power and the D.M.K. is the Opposition Party.  These students also will become politicians in future and execute their aspirations.  How long can they keep chanting slogans? They have to leave the beach and go to the Fort.
Courtesy : Puthiya Thalaimurai –  February 2, 2017