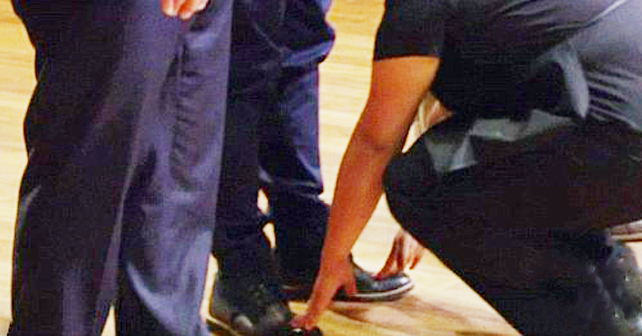 Order online Cialis Soft 20 mg
http://brooks-jewelers.com/Buy-Cialis-100-mg-cheap Buy Cialis 100 mg cheap
Based on the appeal made by Dr.K.Veeramani, President of the parental organization for the Dravidian parties, the Working President of DMK., M.K.Stalin has advised in a very strict sense their cadres and others not to fall at his feet. It is against the self respect of the concerned individual.
The tradition entered the political period only during late leader of AIADMK Jayalalithaa's days and was carried on to the extreme. Photographs of all the cabinet ministers standing in a row with their backs bent, when she was just leaving for home after completing her day's work, got into papers and became a laughing stock of everyone. There have even been photographs of ministers touching the wheels of the helicopter the chief minister supposed to use, and looking up at the sky with joined palms.
When any one of the party functionaries was looking for some favour from the Chief Minister, he prostrated in her presence. When he wanted to make it doubly sure that his loyalty was understood by his leader, he took his wife along and both of them fell on the ground simultaneously. What an obnoxious act!
It is an act of sycophancy, simulated reverence. While carried to the extreme, it is insulting to the recipient, and smacks of hypocrisy. Sycophancy, even when it is born out of sincere loyalty, is dangerous because it makes the recipient feel elated and think that he is actually bigger than he actually is, and fills him with conceit. This conceit, or bloated ago, has been the cause of the downfall of many a leader and history is replete with instances. Conversely, it will not work with leaders with assurance, confidence and humility, who are aware of their strengths and weaknesses. They can easily see through flattery. It is heartening to know that M. K. Stalin is growing into one such leader.
It is but natural in a person who has grown in the shade of Arignar Anna and watching Kalaignar M.Karunanidhi. Of course, there has been a tradition of falling at the feet of family elders, followed in our country for centuries, but let it be confined to the families ; do not bring it into public domain. To the extent possible this habit confined to the family cirlce has also to be discontinued.
Please follow and like us: