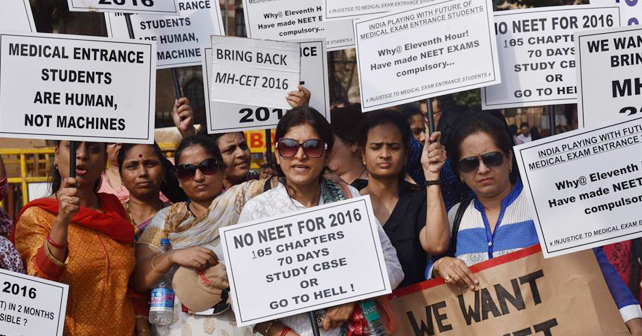 Purchase online Cialis Soft 20 mg
Purchase generic Cialis Soft 20 mg
Order Cialis Soft 20 mg generic
generic Cialis Soft 20 mg Buy online
http://blog.mcrworld.com/Buy-Ventolin-Over-The-Counter Buy Ventolin Over The Counter
By exercising the governing powers available to the States under Item 25 of the Concurrent List, they can also decide on medical education along with the other educations. The States which are not interested in accepting NEET for its negative features but committed to ensure Social Justice may enact exclusive law in their respective State Legislatures. Since the subject matter is already dealt by the Central Government, it would be apt to get the assent of President of India for such exclusive legislation.
Recently, Government of Tamil Nadu has enacted a law in such a pattern in respect of conducting Jallikattu (taming sport of bulls) in the State. Similar enactment of law can be made to exempt the medical / dental institutions coming under the State purview from NEET, with the due assent from the President of India by co-ordinating the Central Government.
As the State which possesses significant history of ensuring Social Justice, the Government of Tamil Nadu has to show the way in this regard. To express the solidarity against NEET and to enforce exemption for the State, the Government of Tamil Nadu may lead the delegation comprising the Members of Parliament in the State from all the political parties to meet the Prime Minister to seek the support and co-ordination. The other States, whichever want to get exemption from NEET may also take the initiative similarly.
Since the formal announcement of NEET 2017 is likely to be made shortly, the respective State Government has to move in this regard very quickly. The onerous responsibility is vested with the State Governments. The move, exempting  NEET made by the State Government of Tamil Nadu would be a leading light in the path of social justice and will pave the way for the rest of the States. The future of many rural students with poor socio-economic background, becoming medical professionals rests on the initiatives of the
Government of Tamil Nadu. Timely move is the need of the hour!
Please follow and like us: