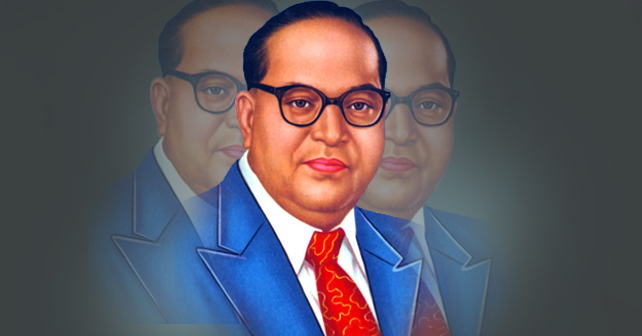 (A Rejoinder to an Article Published in "Eve's Weekly"on January 21, 1950, under the title "Our New Republic")
"In India, women were used to statecraft long before they ever did in Europe.  The Ramayana and Mahabharata are full of instances of such women." These lines were prominently displayed in an article, published in Eve's Weekly on January 21, 1950, under the title "Our New Republic.
Does the learned author of the article hint at the fact that Draupadi, the chief female character of the Mahabharata was gambled away by her husband, or rather husbands (because she had five) or that Sita, who had heroically rejected all advances of her captor Ravana, was rewarded with distrust and doubts in her purity, put to the fire-ordeal and banished in to the jungle?
If the position of women in those days had been what the writer of the above-mentioned article would have us believe, then we wonder why Draupadi had never been given a chance to gamble away her five husbands, or Sita an opportunity to send her calumniators and doubters on the pyre or into the woods?
It certainly would have been more correct in this connection to say that the Women of India in those times were used by statecraft.
As to the women of Europe, I cannot say whether they were lagging behind their sisters in India in this respect, but I am quite sure that when some of them got an opportunity to meddle with statecraft they were quick to make use of it.
If Queen Elizabeth had been in the place of Draupadi she would probably have executed her five husbands as she executed her unfortunate lover Lord Essex.  But in my opinion Draupadi without statecraft was more lovable woman than Queen Bessie with all her political power and cunning.
Another figure in European history who might have been mentioned with advantage, is Empress Maria Theresa of Austria, who was both a loving mother of many children and an able ruler.  And if we want to go into the earlier history of Europe, the Empress Theodora of Byzantium is perhaps the most striking example of a woman, who rose from the lowest position to that of supreme power.  She started as a prostitute and ended as an Empress.
I do not think that this would be the ideal of Indian womanhood, just as I do not think that statecraft adds one inch to the dignity of a woman.
Even if it were true that in Indian women were used to statecraft, long before they ever did in Europe out author apparently was not able to find any historically varified instances of an earlier period then the Rani of Jhansi and Chandbidi, who both belong to the most recent epochs of India's history.
But the most astonishing statement of the article under review is that "it was, alas, the Buddhist theory that seems to have first thrust women into the background."
What this "theory" is has unfortunately not been revealed by the learned author, and though I have scrutinized the Buddhist Sacred Texts and their teachings, I have found no special theory about women, but only about the human species in general.  The Four Noble Truths, the Formula of Dependent Origination, and the Eightfold Path of Liberation make no distinction between man and woman.
All through Buddhist history it was a special feature of Buddhist Society that woman had a far more favourable position than in most Non-Buddhist countries.  The fundamental equality of man and woman has been the lodestar of Buddhist Society from its earliest beginnings.
Anybody who has lived in Buddhist countries, be it Ceylon, Burma, Siam, Indo-China.  Tibet, knows that the status of women is astonishingly high.  Because the Buddhist wife does not look up to her husband as to a god, she is not expected to eat after her husband has finished his meal, or to immolate herself after her husband's death as an alternative to a life of utter dejection and privation.  On the contrary, she is free to leave her husband if she feels that she cannot live with him, and she does not become a social outcaste after her husband's death, but can re-marry if she desires so.  Women may have their own affairs, in fact in Burma as well as in Tibet (of which countries I can speak of my own experience) women are perfect equals of men, socially as well as in respect of business affairs, and they often show more enterprise and ability than men, who gladly leave these things to their womenfolk.
Such a position of women in Buddhist society would hardly have been possible if, as the author of the article under review assert, "the Buddha has a prejudice against women and was forever exhorting men to beware of them."
To accuse the Buddha, who certainly was the most broadminded, most liberal and tolerant of all the great teachers of the past, and who due to this was and still is revered for beyond the confines of India as no other of her sons, to accuse such a Teacher of prejudice is certainly an extraordinary feat of misjudgment.  If of all the great sages of India was only the Buddha who had a world wide appeal, it was His complete lack of any prejudice (how otherwise, could He be acclaimed and recognized as the Enlightened One?) the universality of His outlook and His deep understanding of human nature, irrespective of caste, colour, or sex.
It was He, in fact who laid the foundations for the emancipation of women (who under the laws of Manu were in a very unfavourable position) as our learned author admits, thus contradicting his own previous statement that the Buddhists were the first to thrust women into the background.  It was the Buddha who declared in unmistakable words that a woman has as great a chance to attain sainthood as a man.
This attitude of early Buddhism is confirmed by the fact that the Buddha on one occasion refused an invitation from princes, because He had already accepted that of a courtesan.  The princes were shocked that a "frivolous woman like Amrapali should be thus honoured by the Buddha and tried to dissuade Him.  But the Buddha stuck to his word, and Amrapali become one of His most praised woman, disciples.  If he had harboured any prejudice against, women here would have been the opportunity to show it.
"That the Buddha was forever exhorting meant to beware of women", is one of those half-truths, which misled those who have not taken the trouble to read the Buddha's words in their context.
The Buddha did not exhort "men" in this case, but monks who had taken the vow of chastity in conformance with the ancient Indian sanyasi rule, accepted by Buddhist and Hindus alike.  Nuns were equally exhorted to beware of men.  The exhortation of the Buddha was therefore not due to a prejudice against women, but due to the knowledge of human weakness – in men and women alike.
Buddhist women were the first in India who made a substantial and independent contribution to the religious literature and who were recognized as equals to the best authors of their time.  This is shown by the fact that songs of the Buddhist Sisters (under the title "Therigatha") were given the honoured position of Canonical Scriptures and thus placed beside the words of the Buddha and His most prominent disciples.
Both Hinduism and Buddhism have produced great women, and instead or trying to find fault with the customs and teachings of the past and the sages, who proclaimed them in accordance with the needs of their time and the capacity of understanding of their hearers, we should strive to emulate those great souls among Indian women whose names have survived many a mighty empire, whose thoughts were higher than statecraft and whose hearts greater than the power of monarchs.  The figure of Savitri, whose profound love and wisdom vanquished even the king of Death, will ever stand out as a symbol of the noblest qualities of womanhood.  The voice of Maitreyi and Gargi are forever heard in the immortal dialogues of the Upanishads, and the songs of the saintly Buddhist Sisters will live in the hearts of Indian women like the devotional songs of Mirabai and the heroism of Padmini."
Courtesy: Dr.Babasaheb Ambedkar Writings and Speeches Volume 17 Part II,
Published by the Government of Maharashtra.
---
Retain English at Any Cost
"Dr. B.R. Ambedkar, former Law Minister of India, had pleaded for the retention of English as the medium of instruction in colleges and universities at any cost.
In an interview, Dr. Ambedkar remarked that English was the richest of all languages and said: "I do not believe any other language in India including Hindi can be used instead of English in schools and colleges."
Dr. Ambedkar, who is the founder-chairman of the People's Education Society in Aurangabad, said that he would not allow either Hindi or the regional language to be the medium of instruction in the Aurangabad College.  English, he added, would be the medium of instruction.
Talking of Indian languages, Dr. Ambedkar said that no other language could take the place of Hindi.  He explained they had selected Hindi because of the fact it could expand.
However, he said, Hindi lacked "literature and depth," both of which the English language possessed.
To enrich Hindi, Dr. Ambedkar said, a Hindi Academy consisting of eminent men should be started and a vocabulary should be prepared.
Courtesy: The National Standard – July 4, 1953.