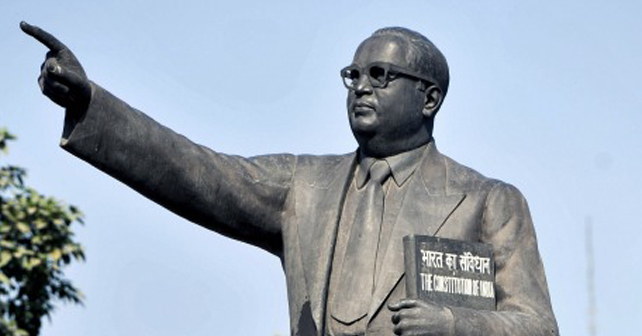 generic Cialis Soft 20 mg Buy online
http://blog.metrus.com/Order-Ventolin-online
"In the seven provinces, we had Brahmin Prime Ministers.  Half the Ministry was Brahmin in composition.  I am not saying this as a matter of criticism, but I am only stating facts."
Let us examine the results of the elections in 1937, we had the widest of suffrage, the results of elections and true votes.  What happened in the seven Congress provinces?  I do not wish to speak about it – what I said then came to be true and the truth was that in this country, no matter what you do, you have got the Brahmin community as the Governing community (laughter). That came to surface.  Nothing else did.  In the seven provinces, we had Brahmin Prime Ministers.  Half the Ministry was Brahmin in composition.  I am not saying this as a matter of criticism, but I am only stating facts.  If the elections proved anything, it proved only this that in the heart of this country there was one community that was destined to be the governing class.  It has come as the governing class.  I do not think we should ask the question whether every country is not entitled to self-government but we should ask whether the governing class in any country has a sense of responsibility so that the government of that country can be entrused to the community.  We have forgotten the fact that the right to govern must be really decided in the light of the responsibility of the governing class.  After all if the governing class is to govern, the question is, what is the outlook of that the governing class, what is philosophy,  what does it believe in.  If you have a governing class which believes in what you care graded inequality, one on the top of the other which does not believe in inequality, and believes that man is not man and he must not be touched and that a certain class alone is entitled to education and property and not the other and that the latter is born servile and must die in servility, the question that I ask is this.  If a National Government was formed and if it went into the hands of the Governing class, do you really think that the Nation's Government will do better than the present Government of India?
I am no opponent of a national Government, I am no opponent of Swaraj, I am no opponent of Independence.  If I can be assured that I could have independence, education and welfare, which are promised to the nation.  I certainly will fight for independence, for nationalism, for freedom (cheer & applause).  But if all this long talk, tall philosophy is followed by nothing else then what we call "One step-dance" if it is confined to the Governing class and if political power is used to strengthen that community and to disfranchise the rights of others, then the present Government of India may not be criticised so much as it is being criticised now.
Courtesy: Dr.Babasaheb Ambedkar Writings and Speeches Volume 17 Part II, Published by the Government of Maharashtra.
Please follow and like us: