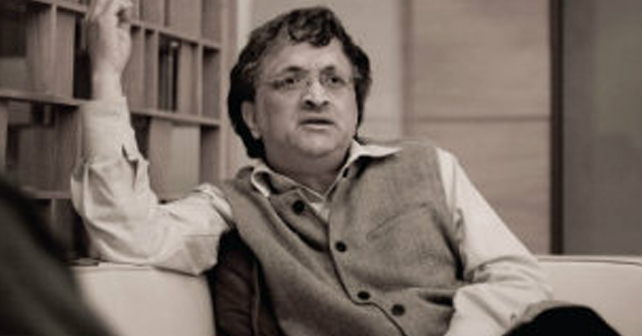 Renowned historian Ramchandra Guha said that he believes the government at the Centre led by Narendra Modi is the most "anti-intellectual" the country has ever had, and is manifested in the appointments it had made in various educational and cultural institutions.
"I believe, as a student of history of contemporary India, who has watched every government for the last 45 years, the government in power in Delhi is the most anti-intellectual we ever had, and this is manifested in appointments," he said while giving a talk on "Eight Threats To Freedom of Expression" on the first day of the fourth Bangalore Literature Festival here.
"Just look at the appointments of Pahlaj Nihalani and Gajendra Chauhan. What do their appointments show? It shows absolute contempt for scholars, literature and the arts."
"The Prime Minister does not believe intellectuals, writers and artists contribute anything to the society because that's his own impression and that's his own experience, and that goes right down the line," he said.
Guha further said "if the country has such a government, profoundly anti-intellectual and philistine, and whose educational and culture are ruled by RSS, besides what you have in public discourse being shaped by bigots and chamchas. Bigots and chamchas and are appointed by the government for academic and cultural posts."
Guha said Govind Pansare, Narendra Dabholkar and M M Kalburgi "almost certainly" were murdered by Hindu fundamentalists.
"Pansare, Dabholkar and Kalburgi were murdered for their atheistic and rational views and their critical and skeptical understanding of the tradition. Almost certainly all three were murdered by Hindu fundamentalists," he said.
from PTI – December 2015