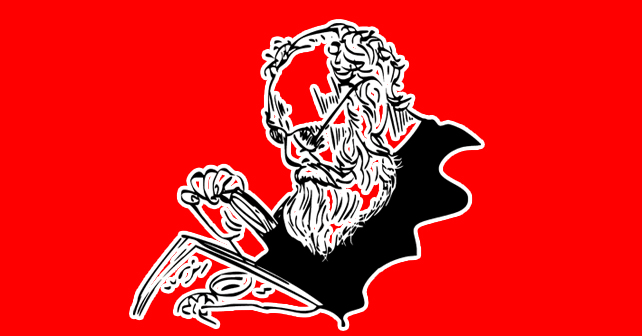 cheap Cialis Soft 20 mg where to Buy online
http://www.glutenreset.com/cheap-Strattera-US http://www.glutenreset.com/cheap-Strattera-US
If one thinks about the atrocity and cruelty of untouchability, ones heart never allows one to forgive it, or to carelessly disregard it, or to postpone by saying "let us look at it tomorrow, what is the present urgency?"
We sometimes feel that the Manu Dharmic atrocities undergone under the present British Government aren't enough to a make a man practising untouchability realize the real difficulties of those untouchables. The people who torture untouchables will begin to feel and mend their ways only under a tyrannous military regime devoid of all freedom or equality.
But, irrespective of the extent of disgrace and torture [by a tyrannous government], it isn't easy to make such people realize the real difficulties because India is not only surrounded by cruelty and the lack of integrity, but it is also under the embrace of stupidity and superstition.
Yet, there is enough evidence to provide us the hope that the situation will change.
Next, even in the matter of women their freedom and feelings have been tied up. This cruelty shows that Indians don't have the feelings of freedom and it is evident that they are the children of slaves.
Indian freedom fighters, swadeshis, nationalists and those fighting for the rights of people's welfare, don't have any real concern about these two issues—moreover, 90 per cent of them are selfish frauds who don't take any effort and sometimes even oppose and place obstacles in efforts undertaken by these two oppressed categories of people.
Indications of a possible solution to the problems of these people make us little happy. That is, the princely states in India (Mysore, Baroda, Kashmir and Thiruvananthapuram) have taken more steps to put an end to these problems when compared to the British Government in India, or the reformers in British India.
We have mentioned earlier that in the princely state of Kashmir, a resolution has been passed banning the practice of untouchability in any form; and the so-called untouchable class has been given all rights like the others, and it has been resolved to give their children free education and food at the schools.
Moreover, we have also written earlier that the princely state of Travancore has liberally thrown open its temples, streets and ponds to the so-called untouchables and vested them with the rights that others enjoy; and has also implemented an act banning the prostitution of women in the name of God and with the support of the temples.
Now, the princely state of Mysore debated the idea of granting property rights to women. The Government and the people's representatives accepted it and a committee was formulated for that purpose. In its report, the committee unanimously accepted the concept of bestowing property rights upon women and sent a report which has been published in all the dailies.
Order Cialis Soft 20 mg generic The important parts of the report are:
1. It is cruel and unjust to say that women lack the status to enjoy the rights to become heirs/inheritors.
2. When women have the rights and capacity to attain stridhanam and donation; and when they can manage these, why don't they have the status to become inheritors of ancestral property?
3. The denial of inheritance rights to women is not only an obstacle to the development of women but it is also a bane to Hinduism.
4. Therefore, the time has come to make laws regarding this, and to decide that any civil right cannot be denied to women because they happen to be women.
5. Women have the right to dispose off any kind of stridhanam property as they will.
It is highly commendable that the committee has also recommended for the grant of freedom to women on a few other matters: That is, "if the husband suffers from venereal disease, or a horrible, communicable disease, or if he has a concubine, or has the practice of visiting courtesans and prostitutes, if he has married again, tortures her, or if he converts to another religion, the wife has complete rights to separate and claim maintenance from him."
It is also observed that a Bill has been prepared in support of the above-mentioned matters.
Therefore, it is possible to believe that quite soon this law might be passed in the Legislative Assembly of the princely state of Mysore. It is worthy to note, and praise, the fact that they have accepted the doctrine of property rights (though there are some disparities in the size of property distribution) and also the right of separation from the husband.
As we have seen, the Hindu kingdoms in India are coming forward to make legislations in every field, whereas the nationalists, freedom fighters and welfare activists in British India have not even thought about the importance and the need for pertinent laws to be made with regard to these issues. This is a clear indication of the irresponsibility and lack of integrity of this group of people.
The Sarada Act (Prevention of Child Marriage Act) was passed because of the benevolence of the British Government. Yet, it is shameful that this Act hasn't been effective because Indian nationalists and swadeshis have placed obstacles to its implementation. It is highly shameful that those who vowed to debate and destroy that Act were sent as our representatives to the national, provincial and state legislative assemblies.
Our nationalists, that is politicians, don't pay attention to such activities. But if we campaign for these issues, they either label it "anti-national", or say that they "will make a law after the attainment of independence." And if somebody takes a bill pertaining to these topics to the assembly, they say, "Reform is not possible through legislation, but it must be done only through propaganda." They cheat the people through such tactics and cause delay.
So, if we think about what is our first duty in such circumstances, we will realize the need to remove the right that men should be the ones to undertake efforts for such work. Our women should enter such activities in full vigour. Women's agitation should at first be directed to attaining property rights like men.
If women have property rights, all the discomforts that they face will be eliminated. If one observes how much of freedom the lowly prostitutes enjoy in their families and in their community because of possessing property rights, they will understand how family women will lead superior lives if they have property rights.
Moreover, no one has ever told a reason why women are not given property rights. If parents provide education and a profession to women, they will acquire the power to earn property. Later, they might be able to select their husbands, or live a life of independence with the husband selected by their parents.
It is our opinion that of the many reasons why a woman in enslaved, the most important reason is that she lacks the right to property. Therefore, it is very important and urgent for women to come forth liberally and courageously and agitate for their property rights.
(Kudi Arasu – 5th October  1930)
Source: Why were Women Enslaved?, Published by the Periyar Self Respect Propaganda Institution
Please follow and like us: