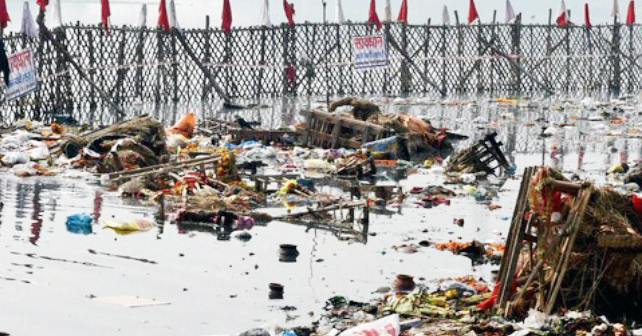 Last year the so called 'World Cultural Festival' was organised under the auspices of 'Art of Living' at the Yamuna riverbed near Delhi, despite the protest from the environmentalists. The event was opened by Prime Minister, by the side of whom sat 'Sri Sri'.
When the National Green Tribunal (NGT) was approached to stop the event, it expressed its helplessness in banning the event because of 'fait accompli'. However NGT imposed
Rs 5 crore as interim compensation on the foundation for the event's impact on the environment.
Now the expert committee, headed by the Secretary of Ministry of Water Resources has deposed at NGT thus:
"It has been estimated that approximately 120 hectares( about 300 acres) of floodplains of west (right bank) of the river Yamuna and about 50 hectares(about 120 acres) floodplains of the eastern side(left bank) of the river have been adversely impacted ecologically at different magnitudes."
Further he said that it would cost Rs 13.29 crore and take almost 10 years to rehabilitate Yamuna floodplains.
The country's top environment court came down heavily on 'spiritual guru' Sri Sri stating, "You have no sense of responsibility. Do you think you have the liberty to say whatever you want?"
Sri Sri says, "… it is the government and the court who should take the blame, because they allowed the event….. If at all any fine has to be levied, it should be levied on the central and the state governments and the NGT itself, for giving permission….. If the Yamuna was so fragile and pure, they should have stopped the World Cultural Festival" in the social media.
What message 'Art of Living' conveys to the public, after the event organised by them caused such heavy environmental damage, with scant respect for the Government machinery and the Court which permitted the event.
Perhaps this may be the style of 'Art of Living'!