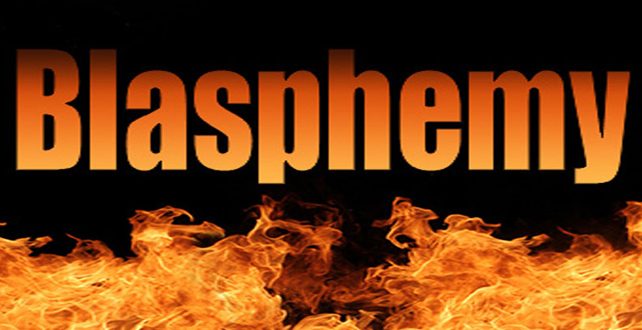 SHOULD THEY CONTINUE TO EXIST
When the Irish actor – comic Stephen Fry appearing on RTE – the state TV had made some remarks, wetly but quite rational and decent, on god, which were widely welcome, but seemed to have hurt the feelings of some viewers, one of whom went to the police with changes of blasphemy.  However, the police which went into the case found nothing blasphemous in the actor's utterances and dropped the case.
The title of the show hosted by Gay Byrne was 'The Meaning of Life'.  The actor Stephen Fry was asked if he were standing of the gates of heaven, what would he say to god.
Fry did not hesitate even for a moment.  His reply came like shots from a machine gun. "I'd say," said Stephen Fry, "bone cancer in children?"
What's that about?
"How dare you? How dare you create a world in which there is so much of misery that is not our fault?  It's not right.  It's utterly, utterly evil"
"Why should I respect a capricious, mean minded, stupid god who creates a world that is so full of injustice and pain?"
His argument is both rational and logical.  Along with pathos, there is also a touch of wry humour in his words.  Certainly even believers can appreciate the way in which he has projected his arguments.
But one viewer went to the police, and complained against Stephen Fry for having uttered remarks against god.  The police did file the complaint, but after going through Fry's remarks, found that there is no blasphemy in them – meaning, they were not supposed to denigrate religion or religions sentiments.
Narrating this incident, Asiriyar K. Veeramani, President, Dravidar Kazhagam, raises some pertinent questions.  Thinkers like R G. Ingersoll, George Bernard Shaw and Bertrand Russel have made it very clear that there is no blasphemy as far as truths are concerned.  George Bernard Shaw makes a categorical statement:     Feeling hurt at something is an extremely subjective reaction which might differ from person to person.  The Irish police have done the right thing in dropping the blasphemy case against actor Fry."
When that is so, quizzes the Asiriyar, why should the Blasphemy laws made by the British, just to intimidate the native thinkers and to prevent than from voicing any opinion against their own religion, continue in the statute books of our own country, which swears by democracy and right of expression? Should such legal code of the by gone days viz. Section 295A of Indian Penal Code continue even after seventy years of Independence, he asks.  A relevant question on an obsolete legislation!