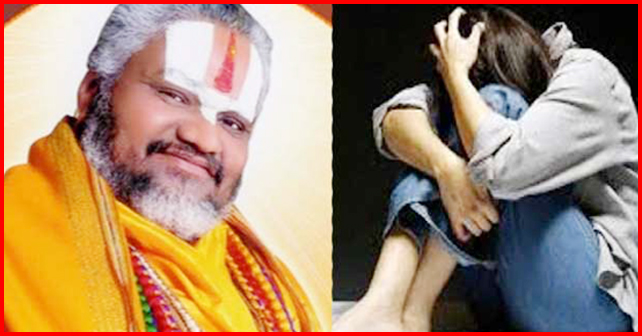 Sixty-year-old Kaushalendra Prapannacharya Falahari Maharaj, a godman was arrested in Alwar, Rajasthan.  He was also known as Falahari Baba (after he claimed to have survived by the intake of only fruits for the last 25 years) and sent to jail on charges of raping a 21 year old law intern at his ashram last month.
The family of the victim has been among the godman's followers for several years and said to have deviated largely to the ashram.  The godman himself got admitted in a private hospital followed by his medical check-up by a five member board, to evade the arrest.
His photographs earlier with BJP leaders such as Narendra Modi, Rajnath Singh and Raman Singh were widely circulated on social media shortly after his arrest. The victim, hailing from Bilaspur in Chhattisgarh had derived courage to report the sexual assault after the conviction of the god man, Dera Sacha Sauda chief Gurmeet Ram Rahim Singh in Haryana.
Many of the unknown victims of godman, must muster courage to expose the anti-social and sexual deeds of 'holy' god men on whose behind many gullible devotees pile up profusely!  Let the wisdom dawn on everyone of them!
Courtesy:  'The Hindu'