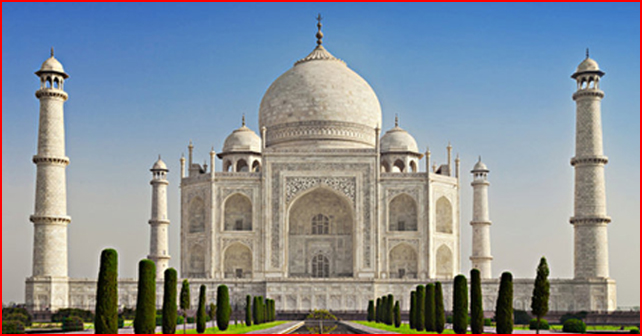 Silencing critics on the Taj Mahal issue, Prime Minister Narendra Modi came out strongly saying no country can move ahead without pride in heritage. Uttar Pradesh CM Yogi
Adityanath by rebuffing BJP MLA Sangeet Som, who had started the fire when he had said the Taj Mahal was a "blot on Indian culture".
The Prime Minister, in an apparent reference to Som said, "Nations cannot develop if they don't take pride in their history and heritage.  In Lucknow, Adityanath said the Taj Mahal was Indian in every way.
"Let's not go into the details of who built the Taj Mahal and for what purpose. It was built by the sons of our soil who put in their sweat and blood to give shape to the world famous monument," Adityanath said. The Taj Mahal, a UNESCO heritage site draws around 60 lakh tourists mostly from abroad, contributes to tourism revenue in a big way.
We are happy that they have seen reason at last, and have come forward to put an end to the hate campaign. Let the same spirit be shown in all matters concerning culture!