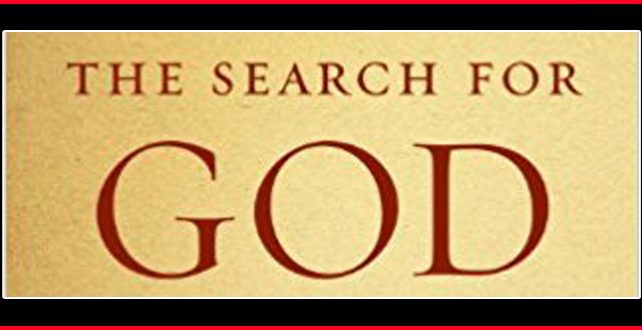 Time      :  Winter evening.
Place      :  A student's study.
Persons :  Gopal and Veeran, two under-graduates.
(Reclining on a canvas 'easy' chair Gopal is reading a book.  Enter Veeran who is not noticed by Gopal.  Veeran moves slowly behind Gopal's chair and plucks away the book in which Gopal is absorbed.  Gopal starts, turns round and smiles.]
Gopal:  Is that you, old chap?  How you frighten me by your strange ways! You ought to get more refined.  The animal in you still preponderates.  Darwin will put you down low in the scale of human evolution.  Near the missing link in fact.
Veeran:  Very well, Mr. Superman.  Do get up from that wretched cradle which you call your chair but which is gradually making you a hunchback and a baby.  Come, look at your face in the mirror, and tell me honestly whether you have developed after you suckled at your mother's breast.
(They laugh.  Veeran pulls Gopal out of the Chair.  They both advance towards the window which Veeran opens.  They sit down on a bench at one end of which Gopal's bed is kept rolled up.  Gopal moves towards his bed and reclines on it.  Veeran laughs.)
Gopal:  I admit I am not as vigorous as you are.  You shouldn't ridicule a man simply because God has not gifted him with a strong constitution.
Veeran:  My dear fellow, you have no back bone and it is entirely your own fault.  A fine evening like this ought to be spent on the play ground.  Instead, you waste it on a silly book.  If, as a result, you become a crone, you throw the blame upon poor God.
Gopal:   'Poor God'?  Indeed, Veeran, I never thought you were an atheist.  What is to happen to us if young men like you and me begin our lives with blasphemy?  What is there to sustain us in the struggle which we are just beginning with the world if we do not put implicit faith in an all-merciful Providence which in its infinite wisdom watches over the doings of all men and by the exercise of its omnipotence ensures that no harm befall us.
Veeran: Indeed, Gopal, I never thought you were an orator.  However, let us examine your argument.  You seem to be very much distressed about the future.  I am not.  I would rather draw your attention to the present.  A moment ago you accused God of partiality.  You said God willfully gave you a weak body which disables you to even sit erect while He gifted me with a strong constitution which you are envying every day of your life.  Do you think that an all – merciful and just God would have treated you so shabbily?
Gopal:  You forget you have already given out
Veeran:  I see, you have veered round to my position.  You admit, then, that the present is largely our own making.  Why not extend the same argument to the future and agree with me that man is the master of his destiny?
Gopal:  No.  You presume too much.  I do not agree that everything in the present is of our own making.  The world with all its imperfections, is still God's creation, not man's.  And I firmly believe that the future is in the lap of the gods, or God – we need not go into the question whether He is singular or plural.  I have just been reading Mahatma Gandhi's article in "Young India" where this question is discussed at some length.  I shall make a present of it to you.  [Gives Veeran a paper] and am sure it will convert even a confirmed agnostic like you.
Veeran:  [Receiving the paper] I am glad you have changed your epithet and call me agnostic.  I am far too busy to spare time to wage war against a hydra-headed concept like God.  Your gift of "Young India" is unnecessary.  I pride myself upon being a fairly careful student of Gandhiji's writings.  I have read the article you refer to but was not fortunate enough to be convinced.  Listen. [reads]
"I call God long suffering and patient precisely because he permits evil in the world.  I know that He has no evil in Him, and yet if there is evil, He is the author of it and yet untouched by it."
With great respect to the Mahatma, can you blame any reasonable man who calls this a conundrum?
Gopal:  Certainly.  Because the "reasonable man" ought to read the earlier portion of the article before commenting on the later portion of it.  Gandhiji has specified that this question is beyond the province of reason.  He says [Takes the paper from Veeran's hand and reads.]
"I confess to him (the correspondent) that I have no argument to convince him through reason.  Faith transcends reason.  All I can advise him to do is not to attempt the impossible.  I cannot account for the existence of evil by and rational method."
Veeran:  Surely, you don't want me to take these words seriously.  If God is to be perceived in the dim twilight of faith alone and cannot stand the mid-day sun of reason why don't you confine God and his activities to the mystic regions and desist from applying to him attributes which have meaning only within the domain of reason.  If God is only a mystic perception you should not apply to him concepts like omniscience, omnipotence, all mercifulness etc. which ideas will cease to have any meaning if divorced from the region of reason.  Besides you will find in the still earlier portions of the article an argument entirely based on reason, an analogy being drawn between the ruler of Mysore and God almighty.  So you see God and its definition. If you do not define him and attribute to him logical concepts you will consistently confine him to the dim regions spoken of by Gandhiji.  In that case there will be no discussion over God and Gandhiji should not have had to write the long article that he has.  As a matter of fact, Gandhiji and other theists come out in the day time and attempt to reason with people.  When they, in the course of their propaganda, experience the inconsistency of their position they immediately cross the border and seek shelter in the region of faith.  I do not think this is fair dealing.  In the light of reason, which is the only clear light we have got, all the attributes that have so far been applied to God are found to be self contradictory and mutually destructive.  I am not denying the existence of the dark regions that Gandhiji indicates.  I frankly admit that much of the universe is still unexplored.  But this admission will not avail you in areas where I am sure of my ground and whose geography I have long since discovered.  God may be a thing of faith.  But the concepts of omnipotence, omniscience and all-mercifulness are not things of faith.  These latter concepts are built out of the very stuff of reason.  If you find that these concepts cannot co-exist, you should either discard the use of these attributes concerning God or you should abandon the idea of God altogether.
Gopal:  Supposing I admit your contention that if we clothe God with concepts taken from reason, we are entitled to see that the clothes are suitable and fit exactly, how do you establish further that the dress is, as a matter of fact, unsuitable.  You take it for granted that the concepts of reason attributed to God are inconsistent with themselves.  You have yet to prove your case.
Veeran:  I need not prove that.  Gandhiji has saved me the trouble.  Reread the words from his article that I began this discussion with.  He says that God has no evil in him but He is the author of evil and is yet untouched by it.  The inconsistency is patent.  If you do not mind hearing strong language, I shall read to you from "Mr. Britling Sees it Through" of Mr. H.G. Wells, a copy of which I happen to have with me now. [reads]
"If I thought there was an omnipotent God who looked down on battles and deaths and all the waste and horror of this war – able to prevent these things – doing them to amuse himself – I would spit in his empty face."
There, don't be horrified by these words.  Mr. Wells is a better theist than some of us who invoke the name of God without wasting a single thought on His attributes.  Mr. Wells has seen that the concepts, all-mercifulness and all-knowing omnipotence, destroy each other.  He has therefore invented two Gods, one to represent each set of the warring concepts.  His solution is not to out point, but I am anxious that you should recognize that our present social system Gandhiji's words that "humble and mute acceptance of divine authority makes life's journey easier even as the acceptance of earthly rule makes life under it easier."
Veeran:   An argument by mere analogy is worth nothing.  Gandhiji has given the analogy of the ruler of Mysore.  Supposing I give you another analogy.  You know the toddy shop in the bazaar here.  It is a shameful thing that the authorities have permitted the location of the den in such a public place.  But it gives point to my argument now.  How often have we, returning from our evening stroll, met dozens of people issuing out of the shop dead drunk.  You have watched their faces and the way they behave.  Do you think life's journey is at all difficult for them when they are in that state?  No.  Their laughter, their songs, their mien – all indicate that life's journey to them is jolly easy.  Shall I be right in advocating, therefore, that drink is the salvation of mankind?
Gopal:  Don't be absurd.  But I begin to see that I have not bestowed much thought upon this subject in which you are so proficient.  I shall turn over in my mind all that you have said today and we shall resume the discussion another time.  You have made me realize that I must still search for God.  Rudolf Eucken, the German philosopher, is right when he says that God, as for the matter of that even religion, is, for the man of today, a question rather than an answer.
Veeran:  Thanks.  I am glad you do not readily accept my words.  I hate anyone coming to hasty conclusions.  Do think the matter over and if you find arguments to controvert me, I shall be so delighted to hear them.  As an article of faith I carry with me an open mind.
Gopal:  Hurrah!  I have caught you at last, you have some faith after all left in you, about something or other.  There is hope for you yet.  Come, it is already late for our walk.  We shall forget theology and enjoy some fresh air and exercise on which you set so much store.
[They go out together]
Source:  'Revolt'
21st November 1928
"If I thought there was an omnipotent God who looked down on battles and deaths and all the waste and horror of this war – able to prevent these things – doing them to amuse himself – I would spit in his empty face."