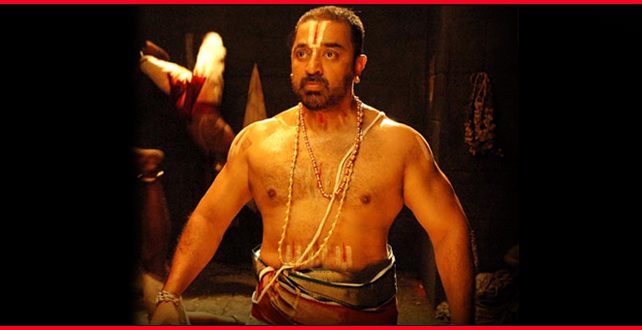 V Kumaresan,
Secretary – External Relations, Dravidar Kazhagam
The article published in 'The Times of India' doesn't portray the views of Dravidar Kazhagam (DK) and its leader K Veeramani correctly. Veeramani is the only leader who had openly opposed the entry of Kamal Haasan into politics. The criticism of DK is not meant to infringe on anyone's right to enter politics. The party believes that any person, who has completed 25 years of age, has not been declared insolvent and is not insane, can contest elections. But these formal qualifications are not enough. The person making an entry has to spell out his views on public issues first. Without making such pronouncements, mere efforts to capitalise on cinematic popularity to enter politics is not welcome.
As the article says, it is true that Periyarists prefer to use the word 'rationalist', but Kamal Haasan's interpretation of the word is confusing. In an interview with ToI (September 26, 2017), Kamal Haasan when asked if his rationalist identity will stop him from tying up with the BJP, had replied that, he is a rationalist, but at the same time doesn't advocate demolition of temples. In a statement to Viduthalai on September 29 Veeramani, commenting on Kamal's opinion said, "No rationalist has ever advocated demolition of any temple. It is only the spiritually-minded BJP that flattened the 400-year-old Babri Masjid. If Kamal had any courage, should he not have referred to it? After Kamal admitted his readiness for an alliance with the BJP, he has lost what little confidence he had infused in people."
The statement said, "According to Kamal Haasan if both he and Rajinikanth enter politics they will not criticise each other. Can there be any greater intellectual dishonesty? …Kamal Haasan is a rationalist and Rajinikanth is a spiritualist. How can they refrain from criticising each other? When this question was put to Kamal, he only mumbled something. When asked, "Why don't you criticise the BJP government at the Centre as vehemently as you criticise the State government?" he said that he will first put his own house in order. Is it not the Centre which introduced NEET, GST and imposed Hindi, Sanskrit and Navodaya schools? Are all of them unconnected with Tamil Nadu?"
Badri Sesahdri's article says that DK would not want to see another Brahmin in Tamil Nadu, even if he professes his love for Periyar.It is not the question of Kamal hailing from a Brahmin family. DK is critical only of the entry of cine actors into politics merely based on their popularity.
Even in 1996, when Rajinikanth–who is not a brahmin–appeared to enter politics, Veeramani had openly appealed to him against such a decision. At that time Kamal Haasan did not have any idea of entering politics; in fact he was critical of cine actors entering politics.
It is highly ridiculous on the part of the author to say that DK and its leader Veeramani have not decided what to do with Kamal Haasan, especially when Veeramani's open statement has created a lot of awareness among the public and provoked debates in the media.
Courtesy: The Times of India-
November 17, 2017.