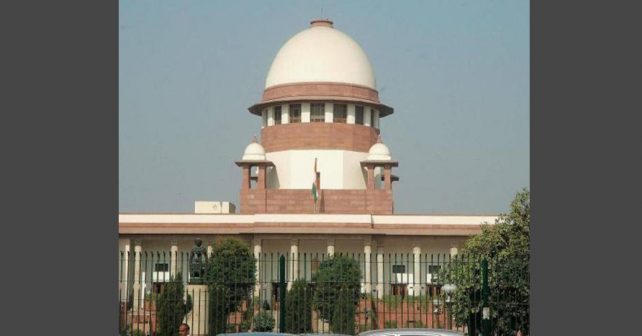 A five bench Constitution Bench, led by Chief Justice of India Dipak Misra has held that adultery is not a crime and struck it off the Indian Penal Code.  The Chief Justice observed that if one of the married couple cheats the other may part with him, but to consider infidelity as a crime is going too far.  How married couples deal with adultery is 'absolutely a matter of privacy at its pinnacle,' he remarked.
Section 497 treats a married woman as the commodity of her husband, said the Bench.  This provision is a reflection of the social dominance of men prevalent 150 years ago, the judgment said. Adultery is not a crime if the husband connives or consents to his wife extra marital affair.
In the course of the trial, the government had argued that adultery should continue to be a crime to maintain the sanctity of marriage. But the judgment said that the provision of adultery would affect Article 21 of the Constitution, violates the dignity of husband and wife and the privacy attached to the relation between the two.   Adultery, however, may be left as a ground for divorce.
Reacting to the judgment, Asiriyar K.Veeramani has hailed it as a historic judgment which must be acclaimed by the entire intellectual community.  When the judges have held that a woman is not her husband's slave, nor is he her master, it has given a death blow to Manudharma, and the edicts of all religions which deny the rights of women.  He further said that the Bench has been in agreement with the revolutionary humanistic concept put forth by Periyar 85 years ago, in his monumental work "How did woman become a slave?" This has been reiterated in the 1971 Superstition Eradication Conference in Salem, where a resolution was passed to the effect if some one's wife develops a desire for another man it should not be considered a crime.