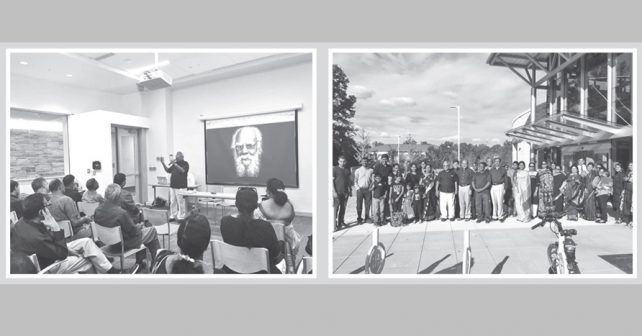 140th birthday of Thanthai Periyar is celebrated in various countries and the different states of the Indian sub-continent.  Every year the celebration of Periyar's birthday is gaining momentum.  It shows the spread of Periyar's humanist ideology far away outside Tamil Nadu.  The Tamil population in foreign countries and other states along with the Indian fraternity who were benefited through upliftment in social life celebrate it with respectful gratitude.  Besides, the upcoming generations have got a special attachment towards the ideology of Periyar.  In fact it is an upsurge to know further about Periyar and the cause for which he fought for in his life.  The oppressed masses in other states of the country are valuing the struggles of Periyar and the sacrifice made by him but for which they would not have become advanced on social and economic fronts which their previous generation were unable to do.
The participation of students at school and college levels and children in Periyar birthday celebrations is significant.  Periyar is now known in a wider area than during his life time.  It shows the genius of the revolutionary whose progressive ideology would be valued and appreciated as centuries pass by.
Core aspects of Periyar's ideology are self respect and rationalism coupled with women liberation.  These aspects are not confined to a particular society or people.  In fact it has got global relevance and application suiting to the socio, economic and political conditions prevailing in the respective territories of the globe.
Brief accounts, with photographs, of the celebration of Periyar's 140th birthday are given hereunder:
WASHINGTON DC,U.S.A
'Periyar 140' was celebrated with grandeur on 16th September 2018 at Maryland.  Prof. Dr. Arasu Chelliah presided over the celebration.  Dr. Sanjeet K. Sriram, Prof. Ureymoon, Prof. Kenneth Marchelak, Kaviya Kumaran, Sundar Kuppusamy (North American Tamil Society), Rajaram (Washington Tamil Society), Nanjil Peter, Former President PETNA, Siva, Kalpana and Prof. Meena Chelliah participated.  Dr. Durai Chandrasekaran, General Secretary, Dravidar Kazhagam delivered the special address.
SAN FRANCISCO CALIFORNIA, U.S.A
'Periyar 140' was jointly organized and celebrated by Ambedkar King Study Circle, Association for India's Development – Bay Area, San Jose Peace and Justice Center, Ambedkar Association of North America, Kapilar-Paari Friendship Study Circle, Ambedkar International Center, America Tamil Radio, Ambedkar International Mission etc.
MALAYSIA

'Periyar Library' was established on the eve of 'Periyar 140' at Jalan, Aakop Plantation Government School, Kapper, Selangor State, Malaysia, in collaboration with Periyar Self Respect Propaganda Institution.  Tmt. Shantha Kumari, Headmistress of the School presided. The library was inaugurated by M. Govindasamy.  Initiative and efforts are in progress for the formation of 5 more Periyar Libraries during the current year in the surrounding areas.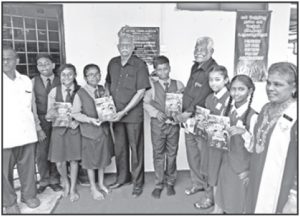 Copies of 'Periyar Pinju' Monthly children magazine (Tamil) were distributed to the school children at the initiative of Periyar Stalwarts – Self Respectful R. Periasamy, G. Avoodayar and M. Govindasamy (Horticultural Project Consultant)