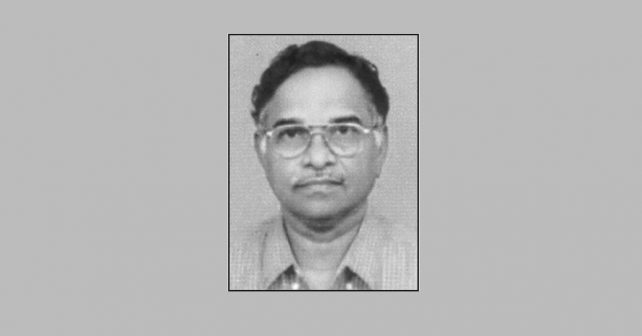 A.Karunanandan
HOD of History (Retd.)
Vivekananda College, Chennai
….Continuation from the previous issue
The following is the text of the paper presented at the Tamil Nadu History Congress held on 5-6, October 2018 at Madras University, Chennai.
By the end of 1926 a number of Self-Respect Leagues were established in different parts of Tamil Nadul District level conferences were held; EVR's journal 'Kudi Arasu' became a vehicle of Self-respect propaganda.  The leaders and members of the Justice Party evinced keep interest in this movement and the Justice Party ministers received EVR's support in reintroducing the communal G.O. nad in the abolition of Devadasi system.
Conferences and resolutions and the resultant social change
Three successive presidency level conferences of the Self Respect Movement defined the objectives and programme of the SR Movement, i.e. the First Provincial Self-Respect Conference at Chingleput in 1929, the Second Provincial Self-Respect Conference at Erode in 1930, and the Third provincial Self-Respect Conference at Virudhunagar in 1931.
Outcome of these conferences
The main emphasis of these conferences was on the abolition of caste system.  EVR introduced a resolution, requesting the members to drop caste suffixes from their names, and to avoid caste marks on their bodies, and to avoid peculiar dress habits indicative of caste and religion.  Thousand came forward to give up caste surnames and caste marks.  The idea behind this move was to eliminate caste consciousness and caste identities among the non-Brahmins and to promote fraternal feelings among them.  These conferences also resolved to encourage and promote inter-caste marriages and widow remarriages, and to put an end to dowry system and child marriage.  Never before such a massive programme was launched again caste-order.
The Self-Respecters resolved to follow simple, rational and inexpensive procedures in marriages.  The marriages were to be arranged by avoiding priests and vedic mantras and vedic rituals.  These marriages were to be based on declaration of mutual consent of the bride and bridegroom.
These conferences denounced heriditory priest hood, and middlemen between God and devotees.  It was resolved not to employ Brahmin priests in family and social rituals, and not to practice irrational and expensive rituals at every stage.  Temple funds were not to be sequandered on extravagant celebrations, instead the surplus temple funds were to be utilized for public education and public health, and industrial research.
Self Respect Marriage
The Self-Respecters resolved to follow simple, rational and inexpensive procedures in marriages.  The marriages were to be arranged by avoiding priests and vedic mantras and vedic rituals.  These marriages were to be based on declaration of mutual consent of the bride and bridegroom.  These priestless, ritualless casteless marriages (devoid of caste identities) came to be known as Self-Respect Marriages (Suyamariyadhai Thirumanam).  Most of such Self-Respect Marriages were trans- caste and even trans-religious marriages.
Women emancipation  
Further these conferences called for encouragement and support to female education and to provide priority to women in teaching posts especially at the elementary education.  The conferences also urged the Government to enact legislation to provide equal inheritance in parental properties to women.  Further the women were asked to come out of their traditional mindset, to claim equal status and equal opportunities in every field of human activity.  The Self-Respects wanted the women to have the legal right to seek divorce.  Further the resolutions advised the women to question the values imposed them by male dominated order.  Conceiving children should be at the discretion and convenience of women, as women could be abused by men as child producing machines;  EVR wanted the women to have the right to abort unwanted foectus and to adopt modern birth control devises.  EVR expressed himself against women having Taali (Mangalasutra), as it was indicative of women enslavement to men through marriages.  But he did not make this as an indispensable part of the Self-Respect marriage in the early phase.  EVR would not accept one sided morals or one sided chastity in favour of man.  According to him morals should be equally applicable to both women and men.  Wife must be treated not as a subordinate but as a equal life partner.  He felt that even the dress code and ornaments of women were meant to please the men folk.  Hence women ought to think of revising their dress habits to suit their mobility and convenience, and women should not allow themselves to be jewel stands.  He was also critical of women having long hair as a mark of their feminine pride.  EVR made virulent attacks on hagiographical literature which were projecting subdued, and self-effecting women as ideal women.  Instead he envisioned an assertive and self-respecting women with modern values.  Periyar's handbook "Why woman became a slave" had become a gospel of women emancipation.
The Self-Respect Movement was exclusively a social movement, urging for the destruction of the old order and envisaging a new just modern social order. (Self respect marriages were legalized by a legislation by the Dravida Munnetra Kazhagam government led by C.N. Annadurai in 1967).
The Self-Respect movement in its later congregations condemned the Civil Disobedience Programme and Khadi as retrograde steps, hindering a progress towards modern technology.  The Virudhunagar Conference in 1931 called for the abolition of all religions.  It reiterated that the evil of untouchability emanated from Hindu caste system, hence removal of untouchability could only be achieved through allowed only common dining and in the preparation of food only non-Brahmin, even Panchama cooks were employed, the significant characteristic of the Self-Respects was that, they truthfully and effectively practiced what they preached.
to be continued in the next issue…