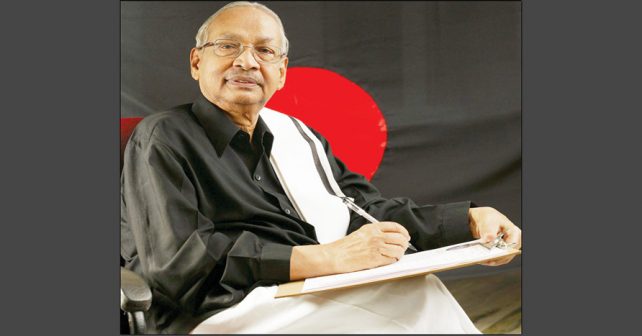 The social movement Dravidar Kazhagam (DK) still has a loyal following and impact in the state, says its president K Veeramani. In an interview with TOI, the veteran leader talks about the need to unite and work together to stop the saffron wave.
Q: As a social movement, what will the DK's role be in the forthcoming Lok Sabha elections?
We have decided to support the DMK-led alliance in Tamil Nadu. A resolution on this line was taken at our annual conference held at Thanjavur recently. The idea is to defeat Modi's saffronization, a dangerous fascist trend spreading across the country.
We may not be a political party, but the DK can influence opinion of the people more than any political party.
Q: Could you please elaborate?
DK's approach is objective, because we are not contesting but that doesn't mean that we are not involved. See, people want guidance. They trust DK, mainly because of its ideology. Today, the BJP is our common enemy and it's our duty to safeguard people from it.
Q: What do you think of the DMK alliance?
There is slow degradation of political consciousness. People without any political learning enter the field, eye seats, money and power. They don't have any principles. In 1957, when Anna (DMK founder C N Annadurai) gathered support from opposition parties to unseat the Congress, he did not call the alliance a united front. Ideologies may differ, but an alliance is nothing but a political circle. We have a common enemy to defeat today, so DMK-led alliance is ideologically fit for that. And it will win all the seats in the elections.
Q: What is the role of the released pocket-friendly manifesto of the DK?
Many political parties have misused the term 'Dravidian.' Our idea is to give the public a clear understanding of our ideology. The 32-point manifesto will be circulated across Tamil Nadu, particularly in the rural pockets.
Q: Any strategies for the elections?
From the time of the Justice Party and after being renamed DK in 1944, the ideology has not changed. We have decided to support the DMK-led alliance because it suits most of our ideology. At the same time, like earlier elections, people are expecting our guidance. It's the duty of the DK to give direction to those who want to choose a right candidate in the election. We have been doing this for the past 70 years, and will continue to do it.
Courtesy : The Times of India