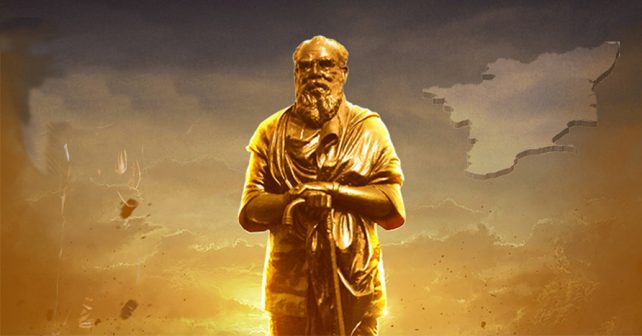 Thanthai Periyar announced the formation of a 'PROTEST COMMITTEE' to agitate against caste – based degradations.  He advised the cadres all over Tamil Nadu to convey their willingness to join the committee.  There was an amazing response.  The list of participants flooded the Dravidar Kazhagam Head Quarters.  On 14.10.1969, Periyar wrote the editorial for 'Viduthalai', under the caption – 'The objective of our protest'.  A part of the editorial is as follows in nutshell:
"I have firmly resolved to form a protest committee to agitate and annihilate our degradation.  I have determined to function through this committee without brute force, hatred and animosity.  I am least bothered about its success or failure.
Our cadres would enter the sanctum sanctorum of temples as a sign of our protest. Our agitation would be under the roof of temples.  In the past, panchamas of various sects were punished for temple entry.  It may happen again and our cadres may be punished.
I first started the temple entry protest in Erode.  My close friends and I barged into a temple along with two scheduled caste individuals. The Government filed a suit against us for violation and levied a fine of Rs.250/- on each of us.  I now recall that the fine was reduced to Rs.25/- after our appeal, and the case was closed.
After that incident the Government passed an order granting temple entry permit to all Hindus.  But panchamas were allowed to enter only upto the spot where Sudras stood.  Gandhi prohibited panchamas from reaching the spot of brahmins.  I protested against it too, and got it revoked.  And yet, prohibition continues in some of the temples.
Some spots are exclusively meant for brahmins in most of the temples.  Hence, during our protest we may be charged for our presence there, besides the charge of entering sanctum sanctorum.  We could be accused on both grounds.
Our protest would be only to break caste barriers – not to malign the ambience of temples or to desecrate and disturb their rituals.  Our fight is only to restore our dignity.  We have to take back our rights, without expecting any one to give them.  I am thinking over to choose a city to start our protest.  Dravidar Kazhagam alone is there in our country to fight against social injustice and eradicate degradations.  It is the only movement which strives to fight for your right.  Though religion is the root of our deplorable condition, it is being protected through the ploys of brahmins and the Government which is hand in glove with them.
All over the world, including our country, problems are solved only through bloodshed, violence and force.  It is only our Dravidar Kazhagam, which believes in fighting silently – never violently.  Dignity is our birth right and we shall fight for it in our own way.  I invite suggestions from all our cadres.
For the achievement of our objective we can easily get financial aid from generous people, but what we badly need is supporters in large numbers.  For our mission we specially need unmarried men and women who have no dependants.  They can serve us better.  Hence, my dear comrades, brush aside all other problems and come to us as sages who have renounced everything in life.  We do not have Sankarachari or monastery custodians.  We have only Dravidar Kazhagam.  Join us and strive with us.  We may have jobs, posts, positions and freedom but without dignity and honour they are all meaningless.  Let us all collectively command and grab them.
Courtesy: 'Viduthalai' – 14.10.1969