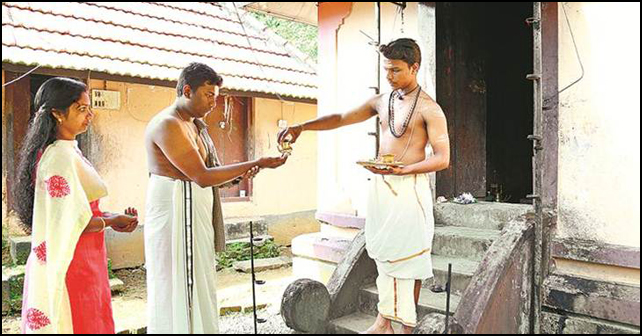 N. Sethuramaswami
Hon'ble Pinarayi Vijayan, Chief Minister, deserves every appreciation for having removed the thorn from the chest of the great rationalist Periyar E.V.R., in having appointed Priests, dismantling the age old practice of appointing Priests from Brahmins caste only!
India has become a democratic country and the Constitution of India (1950) rules supreme. The Supreme Court pronounced two judgments one after another in Seshammal case in WP No. 1314,70, 83,437 to 444/1971 on 14.03.1972 and then the latest being WP.Nos.354,355,383 &384/2003 decided on 16.12.2015 with improvement stating Seshammal is not the final judgment with clear-cut clarifications that that the constitutional legitimacy, naturally must supersede all religious beliefs or practices and the validity of GO. Ms No.118 Dept of Tamil Development, Cultural and Endowments dt. 23. 05. 2006 will have to be decided in each case of appointment of archakas whenever and wherever the issue is raised. The HR & CE dept is having a list of 206 trained hands waiting for nearly 10 years for appointment in Tamil Nadu.
In such circumstances, one has to appreciate Hon'ble Pinarayi Vijayan for his swift action to see that the orders are implemented and the press has published the photos of one scheduled caste boy appointed as a priest, was led by a senior Namboodiri priest, into the sanctum- sanctorum of Siva temple with full temple honours and the young priest was shown as distributing prasads.
One may think that the legendary Nandanar, sincere devotee of Lord Siva, was not allowed to enter the Temple and the almighty Siva has ordered the intervening Nandhi to turn his obstructing face to facilitate clear vision for Nandhanar. The much revered Agamas (in para-30 of judgment dt.1.12.15) stipulate-that, "Saivate Brahmins priests are entitled to worship in Anthara portion. Brahmins learned in Vedhas are entitled to worship in Artha Mantapa, other Brahmins in the Front Mantapa, Kings and Vaisyas in Dwara Mantapa, initiated Sudras in the Bahir Mantapa." In another para–33 (17), there is a stipulation that "castes yet lower in scale should content themselves with the sight of Gopuram" inspite of above taboos, the Government of Tamil Nadu by their Act called "The Tamil Nadu Temple Entry Authorization Act, 1947 (act-5 of 1947) have declared that "Notwithstanding any law, custom or usage to the contrary, every Hindu irrespective of caste or sect to which he belongs shall be entitled to enter any Hindu temple and offer worship therein in the same manner and to the same extent as Hindus in general or any section of Hindus. Thus, the agamas were violated as early in 1947 and under continuous practice.
Still, the list of 206 trained hands are waiting. It is not clear as to what prevents them? Are they under sway of outburst of Tamil magazine 'Thuglack' 2006 with reference to G.O. dt. 23.05.2006, declaring, All may come! All may become crooks (ayokkiyargal)! Plenty of barbarians (kattumirandigal) can be produced!