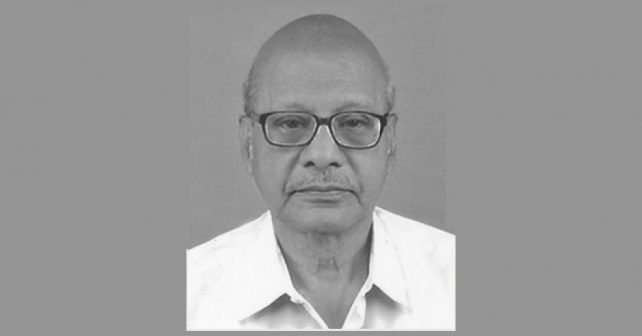 N. Anandam
Rationalist Writer
Buddhism is a religion different from the conventional religions. It does not pose as if the doctrines it advocates are the commands of God. It does not advocate any ritual or ceremony to be followed. It stresses only morals. It clearly says that only by abiding moral values, people can live peacefully and wisely. It also asserts that by deep contemplations and vision, by wisdom and action, we can overcome the sorrows of life.
Buddhism preaches that every individual should have intensive desire to realise truth. It only wants people to overcome three kinds of desires to lead a righteous life. The first desire  to be overcome is the desire to give pleasure to the senses of the body. The second desire is the desire to exist on this earth even after the death of the body. The third desire is the desire to have private property and to be respected by others.
Buddhism preaches that if a man can completely overcome these three kinds of desires, he can live happily even in this world. The reason it states is that by completely overcoming these desires, man will attain higher wisdom. Secondly, he will attain calmness of mind.
Siddhartha Gautama Buddha (560-480 BCE), the founder of Buddhism emphasizes that people should tread the noble eight-fold path to lead a good life on this earth. That noble eightfold path mentions the way of life to be practised. The eight fold path that Buddha insists upon is the following:
Noble eight fold path
Right views or search for truth at all costs, disregarding conventions and orthodox beliefs and superstitions.
Right aims, to replace selfish desire by noble aims such as helping others, upholding justice, and so on.
Right speech
Right conduct
Right livelihood, which cover all relations with other people.
Right effort, which means the constant endeavour to live a good and unselfish life in spite of difficulties.
Right mindfulness or watchfulness of one's own thoughts, to see how selfishness arises.
Right happiness, the true happiness of the man who has forgotten himself and is joyful in everything that is good and harmless to all.
The noble eightfold path does not speak about God. It does not advocate any  sort of prayer, ritual, ceremonies, animal sacrifice and pilgrimage etc. to please God. It gives importance to independent thinking, character and morality.
In Buddha's teaching, there is no mention of worship of God, for Buddha refused to speak about matters of the unseen world, the future of life and God. He was concerned with man's life here and now, the rest he said was 'speculation', likely to do more harm than good because it takes away man's attention from his chief object, life as it should be lived.
Dhammapada is a book of Buddhist doctrines. It contains Buddhist aphorisms in 423 verses and in 26 cantos (chapters). It is being considered as a great literature infused with a high moral passion. The sayings are often sharp and witty. Dhammapada speaks directly on common ethical terms, such as many a self–made man would like to present to his licentious-living son.
Dhammapada emphasizes love, knowledge and moral life. It stresses the control of selfishness. In the first canto (chapter), it discusses hatred and love. It says that hate is not conquered by hate. Hate is conquered by love. It states that conquering hate by love is the law eternal. Further, it says that we are here in this world to live in harmony with the fellow people. In this way, it preaches man the importance of love and tolerance.
The third chapter deals with 'mind'. It says that 'mind' is wavering and restless, difficult to guard and restrain. Wise man straightens his mind as a maker of arrows makes his arrows straight. It says that he whose mind is unsteady does not know the path of truth. He will never reach fullness of wisdom. Further it adds that an enemy can hurt an enemy and a man who hates can harm another man. But a man's own mind wrongly directed can do him a far greater harm.
The eighth chapter discusses virtuous life. It says that man who worships and offers gifts to earn merit is not worth a fraction of the merit earned by one's reverence to a righteous man. Further, it condemns ignorance. It considers that one single day lived in wisdom and in deep contemplation is better than a hundred years lived in ignorance without contemplation.
to be continued in the next issue
 'Tamili' traces the Dravidian script's ancient origins
Many potsherds unearthed in the State of Tamil Nadu have Tamil Brahmi script inscribed on them. Some scholars call it Tamili script. But to find out whether an independent Tamil script existed before the Ashokan Brahmi, a research documentary has been made on the evolution of the script. A new episode of the documentary, tracing the origin of the language, is being uploaded on YouTube every Friday.
To make the documentary, the team consisting of young heritage enthusiasts visited prominent sites like Mangulam, Perur, Teriruveli, Uraiyur, Adichachanallur, Korkai and Kodumnal, where Tamil Brahmi inscriptions and pots herdsinscribed with Tamil Brahmi script and graffiti had been excavated. In 2016, when important artefacts first startedto be unearthed from the Keeladi site, S. Ilengo, a heritage enthusiast, thought about making a documentary on the evolution of the Tamil language.
"The idea is to trace the evolution of Tamil. We know that itis not easy, but we are trying our best to prove that Tamili existed before the Ashokan Brahmi," said Ilengo, who wrote script for the documentary which is directed by Pradeep Kumar and produced by Hiphop Tamizha.
Some scholars call the Tamil Brahmi script as 'Damili'or ancient Tamil script. In Tamil Nadu, at least 110 cave inscriptions had been documented from 32 sites and theyhad been deciphered and documented by veteran epigraphist Iravatham Mahadevan.
The earliest evidence for written documents in India was recovered from the excavated sites of Indus valley in the form of seals. Nearly four hundred and odd seals bearing symbols and pictographs have not been deciphered till date. However, scholars believe there are links between the Harappan and Dravidian culture and the script found on the seals are nothing but a proto Dravidian script, according to S Rajavelu, senior epigraphist and author. "If the script could be deciphered, then the history of India based on written records must have begun around 6,000 years ago," he said.
Source: Times of India