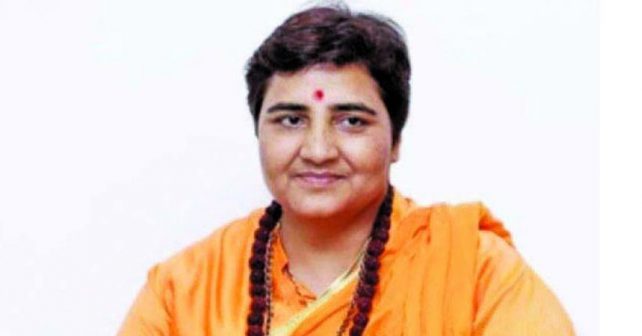 According to a news report published by 'The New Indian Express' in its issue of 13th December 2020, the female ascetic Pragya Singh Thakur of the BJP coterie degraded women in the most contemptible manner while delivering a speech at "Kshatriya Maha Sabha" meeting held in Bhopal (Madhya Pradesh-India).
"Our society has been split by graded inequality as four 'varnas', said Praya Singh, – "brahmins, kshtriyas, vaisyas and sudras. As per manudharma are the first three grades and the fourth grade 'sudras' should be subservient to the first three groups".
Pragya Singh further said – "Sudras were created from Brahma's feet to live as servile and obey the commands of the three upper caste people since they are condemned by birth to exist as slaves. Sudras have no right to property, education and even married life as he is a born slave."
She dared to ask during that Bhopal meet – "Brahmins, Kshatriyas and Vaisyas are never upset when they are called with their specific caste labels. Why should Sudras become furious and upset when they are so addressed? Why should they protest against their identity by birth?" – Quite arrogantly Pragya Singh that this reveals the ignorance of the entire 'Sudra' group.
Godse Admirers
This one speech of a female ascetic proves that the BJP coterie comprises worshippers of Godse and ardent followers of 'varnasrama'. We can generalise by this particular instance itself.
The malicious ulterior motives of the BJP have been once again exposed by the irksome speech of its sycophant Pragya Singh Thakur.
She added further in her speech – "Reservations must be based on economic status. Control of population is meant only for the anti-nationalists. People interested in the growth and development of their country should not even think about family-planning".
The true image of the RSS-BJP saffron coterie becomes crystal clear by the views of this notorious ascetic, who is still a bailed-out female accused. Outward appearances are always deceptive. Hence, we should see the true colour of these Godse worshippers and Manudharma followers through this infuriating instance.