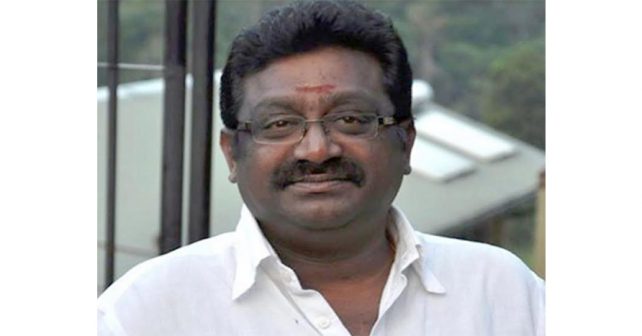 We got shocked to know the demise of Savumiamoorthy Arumugan Ramanathan Thondaman due to massive heart attack on 28th May 2020.
Following the footsteps of his grandfather, Sovumiamoorthy Thondaman, he served the leader of Ceylon Workers' Congress and became a prominent Tamil representative in the Sri Lankan Cabinet as Minister of Livestock and Rural Community Development. His commitment to the cause of Tamil Plantation Workers was lasted till the last breath. He was very active through the day, meeting the Indian High Commissioner and held discussions on development partnership of the upcountry Sri Lankan Tamils of Indian origin reside.
Thanthai Periyar used to say "the crooked acumen of nature". It is difficult to console on the demise of Arumugan Thondaman in his very middle age.
Whenever he came to Tamil Nadu, he never missed visiting Periyar Thidal, Chennai to meet and interact with us.
The services and contributions of Arumugan Thondaman would continue to remain in the minds of Tamil Plantation Workers of Sri Lanka. His demise is not reparable to the family and the Sri Lankan Government alone but to the toiling masses of the world.
We convey our heartfelt condolences to the bereaved family and salute the stalwart who strived continuously for the cause of Ceylon Plantation Congress.
K.Veeramani
President, Dravidar Kazhagam
(On 29th May Asiriyar Dr.K.Veeramani spoke over phone to Senthil Thondaman, son of Arumugan Thondaman and consoled him and the family)