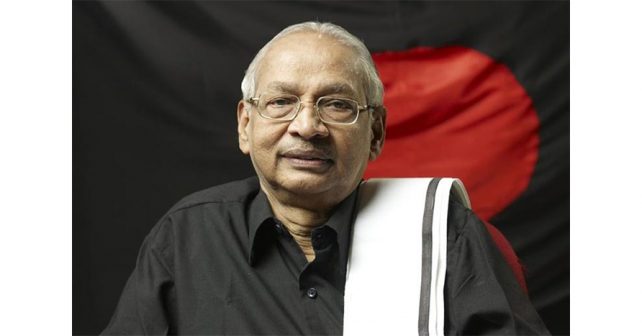 Respectful Vice Chancellor Madam Prof Sonajharia Minz,
Our hearty greetings from Tamil Nadu, the land of Periyar who strived down to earth for the cause of Social Justice.
Madam, your appointment as the Vice Chancellor of Sido Kanhu Murmu University, Dumka, Jharkhand is historic in the history of independent India. Hailing from the section of the society that was secluded from the mainstream for many centuries with denial of education and due employment, you have proved your mettle. If proper environment and opportunities are provided with, anyone can come up to higher position in the career. You have proved in your studies and in career path that merit is not the monopoly and privilege of the upper castes. You have come up, breaking the shackles of Manu (a)dharma that enslaved the womenfolk for centuries together.
We are aware that you have ascended systematically, contributing by sheer hard work with proven results and by equipping yourself with due qualifications.
Since you have pursued much of your higher studies and served for a brief span of career in Tamil Nadu, it may be needless to point out elaborately the history of social justice and struggles held for it. The light of social justice became visible in the tunnel, darkened with the denial of human dignity in Tamil Nadu during the rule of Justice Party (popularly known as non-Brahmin movement) under diarchy. The Communal G.O. of 1928 enabled the communal representation of various communities that were denied education and due employment for many centuries. The fight for Social Justice thus commenced was taken up to further levels by the social revolutionary Periyar E.V.Ramasamy (1879 – 1973). The struggle is still being continued through the initiatives, timely endeavours and coordinated efforts of Dravidar Kazhagam, the genesis of which was commenced as Self Respect Movement in 1925.
The dream of Thanthai Periyar and the vision of Babasaheb Dr. B.R. Ambedkar for Women Liberation and Empowerment have fructified in your ascent as Vice Chancellor in the State of Jharkhand.
As having proved during the past, we hope and wish you in the discharge of the newly assumed responsibilities with impeccable imprints. On behalf of Dravidar Kazhagam, the Periyar mission for social justice, we congratulate you on the prestigious educational and executive assignment and wish all success.
Let the spark of Social Justice, ignited continue to lift multitude and benefit them!
With regards
Yours humanly,
K.VEERAMANI
President, Dravidar Kazhagam
Acknowledgement and Reply from Prof.Sonajharia Minz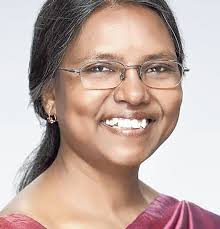 New Delhi
8th June 2020
Dear Mr. Veeramani,
Thank you very much for your congratulatory note to me in the trailing email. Modern education has been difficult for most sections of Indian society and made more complex with obstacles in access by way of deprivation of equal and quality education. However, marginalization has not kept us away from this and I am confident many who have struggled to achieve many such heights are an inspiration to the youngsters. With the vision and mission of our forerunners Thanthai Periyar and Babasaheb Ambedkar and movements of Dravidar Kazhagam we will strive till social justice is the norm and a habit in our land.
Thank you once again from your words of encouragement.
Best regards
Sonajharia Minz