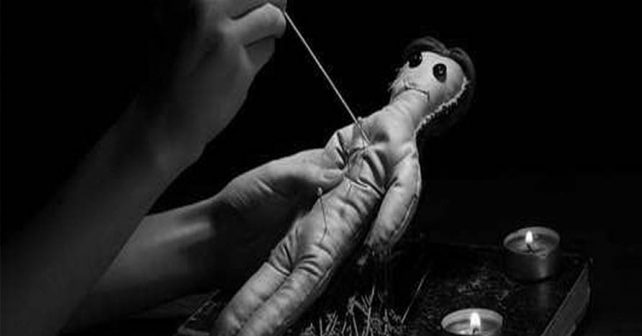 Bizarre superstitious practices of "educated parents" recently resulted in brutal murder of their own daughters at Madanapalli town in Andhra Pradesh. One person a native of Madanapalli town of Andhra Pradesh. He is a post graduate and holder of a doctoral degree, serving as the vice-principal of a government college for women in Madanapalli. His wife is also a post graduate and recipient of a University gold medal. She is the correspondent and principal of a local private school.
They had two daughters of aged 27 & 22. The younger daughter has been a trainee in a music conservatory. They were pursuing their studies online.
Their mother had been consulting bogus god-men and performing conjuring rituals to ward off troubling evil powers. Those tricksters had made her believe that the daughters were possessed.
Following this skullduggery of "god-men"(?), on January 24, 2021, the parents had tonsured both the daughters and disrobed them to perform bizarre rituals. The elder daughter was stabbed using a trident and the younger daughter was hit with a dumbbell. The horrible murders shocked the nation. The crazy parents refused even to let the police personnel inside and continued their occult rituals.
Later the merciless killers have babbled before the police that they (the police) have committed blasphemy and that the police personnel have no right to live any longer as Hindus. The bodies of the girls were sent for post mortem and the crazy parents were arrested.
Religion and blind faith based on it had made the highly qualified parents – absolutely out of mind. It is a pity that despite serving as the vice-principal of a college and the principal of a school, their stupidity and sheer idiocy has turned them out as pitiless killers.
Religious theists and media personnel usually pounce upon us violently whenever we explain the importance of rationalism. What explanation do they have for this heinous crime? It must be noted that the killer-parents have cited not only god and spirits but have also referred to Hindu religion.
The atrocities of fraudulent god-men have alarmingly risen ever since the BJP came to power at the Centre. The criminals are roaming around scot-free! As per Article 51-A (h) of our Constitution, the duty of every citizen is to develop scientific temper and spirit of enquiry among the people. But this principle specified in the Article concerned has been put to deep slumber. Education devoid of rationalism is meaningless. It is man's ability to reason, which makes him different from animals.
There is a mushroom growth of weeklies and monthly journals these days vying with one another in publishing mind-boggling articles related to god, religion, theism and superstitions like efficacy of Mantrasy Yagnam. They are all unitedly bent upon preventing reasoning power and rationalist outlook among our people. Bizarre incidents such as the recent one in Andhra Pradesh, is therefore not at all a matter of surprise.
We hope, certain malicious elements who have regularly been opposing and ridiculing rationalists' movement and their views, would reform and become sensible atleast after this Andhra Pradesh – horror! A system of education which does not teach reasoning, is absolutely defective. This realisation is essential for all of us.
The evils of human sacrifices and bizarre occult rituals should be exposed through academic curriculum, board of studies, prescribed texts etc. Lessons which would enhance scientific spirit must be given greater importance. Students of the present generation should be moulded properly in their tender age itself and groomed as true intellectuals with a rationalist outlook.
The gruesome murders of two innocent girls in Andhra Pradesh must be a bell of alarm for our awakening.