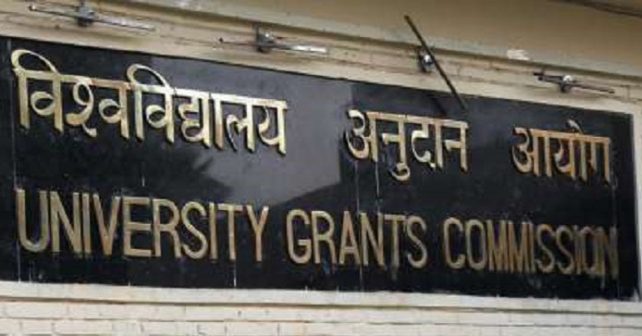 The University Grants Commission (UGC) had urged colleges and universities to hold lectures on odd themes. All these were meant to celebrate India as the 'mother of democracy' on the Constitution Day – November 26. The UGC has provided 15 themes which include the concept of the "Ideal King" (rajarishi or seer king or philosopher king) according to Kautilya as well as Bhagvad Gita, India's 'lok tantra' (democracy), Harappans as the pioneering architects of the democratic system in the world and khap panchayat and their democratic traditions.
All these themes were based on a book brought out by the Indian Council of Historical Research (ICHR), "India: the mother of democracy". The history of India comprises the rules of monarchical system that have not contributed anything to the genuine welfare of people, except engaging their labour simply for the construction of worshipping yards for a particular religion on what they have been identified with or made to be identified under the faith based ruling monarchs. Searching for democratic sentiments in that path is nothing but the journey to a non-existing destination.
The UGC had directed to trace the root of democratic traditions in Khap Panchayats which still decide discriminatory criminal and civil justice in rural areas of the northern states at large.
The saffron rulers, since they assumed the rule in 2014 have been target oriented to fabricate history and colour the scriptures, epics and puranas as historical documents.
With scant respect to the genuine opposition, Saffron outfits have infiltrated various layers of governing authority. History is meticulously distorted as if all were positive, perfect and are of subjects of glory and golden period.
The democratic spirit expressed in the form of letters are incorporated in Indian Constitution. The current trend is the interpretation of the constitutional provisions exactly in opposite manner. The UGC has symbolically directed educational institutions to arrange lectures on the Constitution Day, the themes of which are not reflecting the spirit of Indian constitution on which the forefathers founded it.
The UGC is a regulating body that gives countrywide directions to all the universities providing higher education to the future governing generations of the State. How ridiculous its directive is!
The UGC has to enable students learn that which is imperative need for the students. What is to be taught must be encouraged, instead of what is not to be taught.
UGC is not like other bureaucratic bodies of the governance wherein rectification of mistakes committed could be carried out. The knowledge of the students must not get enforced with unconstitutional ideas. UGC must give up its ridiculous directives in the guise of celebration of the Constitution Day.
Let wisdom dawn upon the higher education regulatory body of our country!