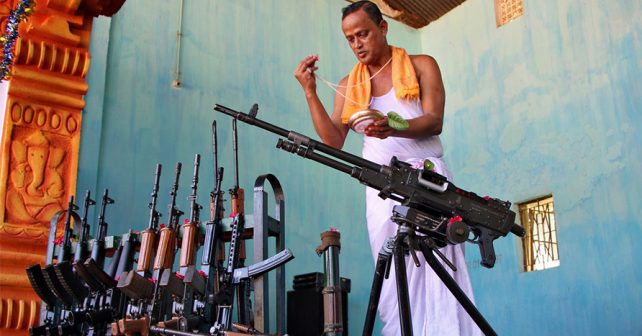 Deepavali
The festival widely celebrated as 'Diwali' in other states, is 'Deepavali' for the people in Tamil Nadu. Rows of earthen lamps are lighted on this day followed by fireworks and colossal waste of time, energy and hard earned money. I have been advising people for fifty long years to avoid this meaningless festival but there is only a lukewarm response from the people. Most of them continue to cling to it quite irrationally. This festival connotes their slavery to the Aryan race. The alien infiltrators who sneaked into our country long ago imposed this festival on us with the passing of time and our people are still in deep slumber.
According to ancient religious works the earth was stolen by a giant who inhabited the sea. Lord Vishnu transformed as a swine, killed the giant and redeemed the earth. A demon called Narakasura was born to Vishnu and the earth. Guardian spirits called 'devas' were tortured by him. The spouse of Vishnu killed Narakasura and saved the devas. The death of Narakasura has been celebrated for centuries as a festival called Deepavali. A silly cock and bull story, indeed!
Was the earth round or flat in shape long ago? How could a giant steal it and roll it like a carpet under the sea? How could the earth have conjugal relations with Vishnu and give birth to a human child when Vishnu himself was in the form of a beast? Does even a bit of this fable seem to be credible? How could our people believe in such an incredible rubbish churned out by an Aryan ploy?
It is a pity that erudite scholars and eminent academicians in our country too celebrate this ridiculous festival without even an iota of rationalism! The absurd mythology further states that the demonic entity Narakasura inhabited parts of Assam and Bengal in India. Uninhibited people of our country believe all such white lies fabricated by fanatics.
Our schools, colleges and universities have done nothing to reform our superstitious people. They turn a blind eye to the unpalatable truth behind this festival. Renowned scientists and research scholars too indulge in this festival in an unabashed manner. Even my public speeches against this barbaric festival fall on deaf ears. People are adamantly insensitive.
They wake up at midnight, wear new apparels, light lamps, display fireworks, blow up noisy crackers and respond to the greetings of greedy brahmins who sheepishly walk away with the money we offered by us.
I urge upon all youngsters in our student community to avoid this festival which has not yet been given up by their elders and teachers. The Aryans who had spun this web of deceit should have really been uncivilised barbarians. Why did our ancestors blindly accept all these fabricated mythological fables? It is the bounden duty of every true citizen to probe into the entire issue, think deeply over it and reform.
Ayuda Pooja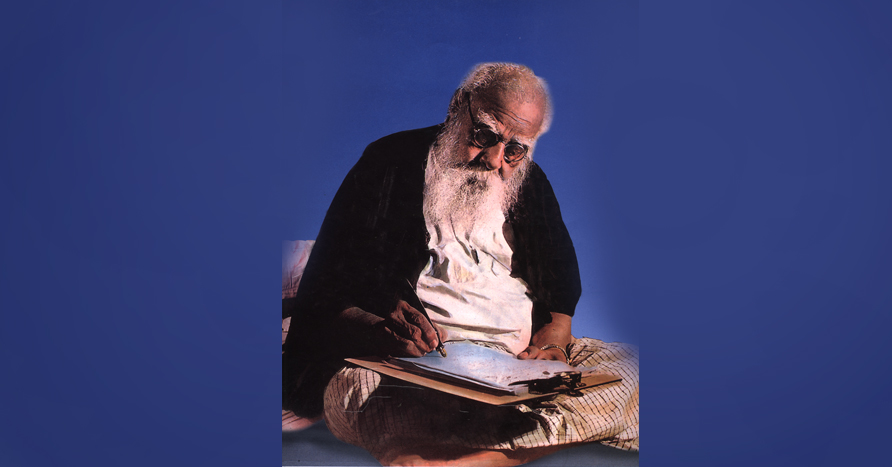 'Ayuda Pooja' in the State of Tamil Nadu is one of the widely celebrated festivals which means 'worship of weapons'. Implements made of steel and other metals are inclusive. They are surrendered on this day to Goddess Durga believing that she would empower and sanctify them. We have a true story in history about an entire empire crumbled because of this festival which is absolutely irrational.
The last emperor of Thanjavur in Tamil Nadu was Sengamalanathan of Naicker dynasty. To capture his kingdom the king of a small district, Venkanna, sought the help of the Sultan of Bijapur. The Sultan sent his army commander Venkaji to invade Thanjavur on behalf of Venkanna.
It was Ayuda Pooja day when Venkaji laid siege to Thanjavur. The emperor Sengamalanathan could not face the battle because the weapons of soldiers were all kept before the idol of Durga in worship. The entire kingdom was busy in celebration. The army of the emperor was not prepared for an attack.
The baffled emperor Sengamalanathan rushed to his brahmin ministers and priests to suggest a solution. They threatened him that lifting the weapons would be against the codes prescribed by religious works of the ancient era. The invader Venkaji was not a Mohammedan but a Hindu commander of Bijapur Sultan. Venkaji was a staunch Vaishnavite and a devotee of lord Venkateshwar. Basil leaves are considered sacred in his worship. He was advised if those leaves were scattered all over the border of the kingdom, the invader Venkaji would not dare trespass and attack. He would retreat with his army and Thanjavur empire would be saved. The emperor gladly accepted their suggestion.
He made basil leaves thickly cover the line of control and began praying to the goddess of weapons. All the brahmin ministers and priests joined him in prayers. Ironically, when the army of Venkaji began their attack, the horses of the soldiers mistook the basil leaves for ordinary grass and galloped with mouthful of those leaves. Since Venkaji ignored sacred basil, the emperor Sengamalanathan decided not to wage a war with the 'blasphemer'. He ran away seeking refuge somewhere. Venkaji's army easily emerged victorious without any bloodshed and without using their weapons. The empire was captured without the slightest stir. The palace was demolished. Sengamalanathan lost his empire and his rule. Thus, Ayuda pooja turned out to be a disaster for him.
Source : 'On Hindu Festivals' by Thanthai Periyar
Translated by: M.R. Manohar