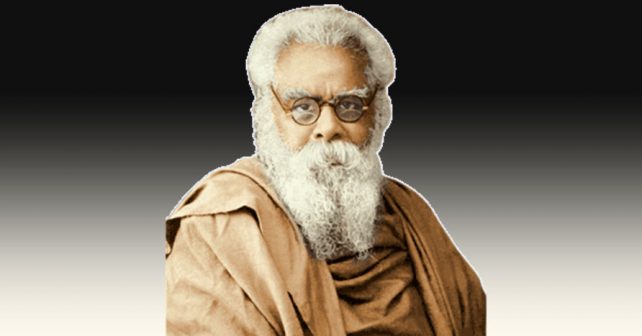 (The following are the translated excerpts of the Editorial, published in 'Viduthalai', Tamil Rationalist daily dated 17th September 1972)
A large scale brahminism is found of late in the education department managed by the government. It is specified on the school leaving certificates that the candidate has passed the course and is hence 'eligible for college course'. After signing this declaration conducting a pre university entry test to evaluate the competence level of a candidate and granting admission based on the marks obtained in it is certainly a brahminist approach. Refusing to admit without assessing the standard of a candidate is sheer brahminism in practice, isn't it? This unwarranted procedure must have been the brain-child of a brahmin alone.
The outcome of this needless process would only be depriving the scheduled castes and backward class students of higher studies and educational progress. This crooked plan would not have cropped up in their minds if the powers of the education department were held by scheduled caste and backward class officials.
People who have chalked out this new procedure for admission seem to have failed to note the percentage of forward caste people and backward class people out of the total population.
For forty years I have been protesting against assessing the skills and standard for placement in jobs itself. How can I tolerate them for school and college admissions of young children? I believe that such assessments are unjustified even in employment affairs. What else could be the yardstick to evaluate students except their castes? Don't we declare "failed", the students who do not pass their final exams? Is that declaration not enough to determine their standard? How could these administrators fail to note that even students who are admitted based on their competence level, fail occasionally in higher classes? Are such multiple assessment tests really a reliable scale of measure?
I have a proven track record of analysing deeply the capability, skill and standard of the people in our society. My writings pertaining to them are available still for perusal. I have been striving – and I do strive still – for the welfare of the scheduled caste and backward class people I have been insisting on community wise representation even for the appointment of ministers. The present Government of the State of Tamil Nadu should be commended as superior to all the former Governments. That is my sincere wish.
In my opinion, once a candidate gets through his final exams successfully, probing into the level of his competence is not required. It is absolutely meaningless. These are negligible factors, indeed.
What matters the most is the dire need of community wise representation in placements and portfolios in governments. Classes, sub sects and various social sections need due representation in vital spheres.
The downtrodden people of scheduled and backward classes have been richly contributing to the coffers of the Governments. They should not be ignored and brushed aside. Words such as standard, skill and competence much be removed from the dictionary of our Government.
Translated by M.R. Manohar