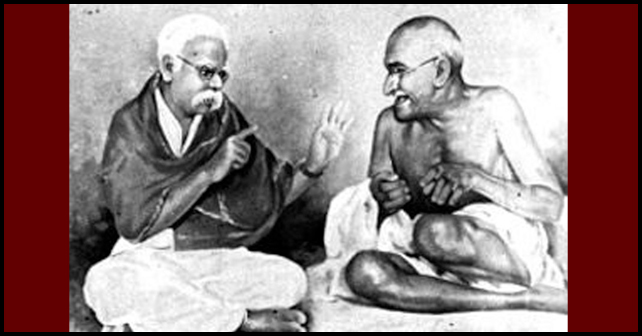 Mohandas Karamchand Gandhi is a humane human reflecting truth, ethical code of conduct, non-violence, spirituality, secularism, untouchability, simplicity, equality, self-reliance, dignity of labour, humility, and fearlessness. He is truly a citizen of the world. Among the many aspects of human life he mediated, understood and practised, opposing untouchability was one. He was aware of the evils of untouchability from his childhood. Many incidents in South Africa too opened his eyes to the obnoxious practice of untouchability. After returning from South Africa to India in 1915, he started an ashram at Kochrab located near Ahmedabad. One of the vows for those joining it was strictly not to follow untouchability in any form. He vehemently rebuked those who endorsed untouchability.
In Tamil Nadu, Periyar E. V. Ramasamy, affectionately called as 'Thanthai Periyar' (Veeramani 2016: 26), was already toiling for social justice and equality. Due to his association with "Tamil scholar Pandithamani Ayothidhaasar who vehemently condemned the caste system and Hindu religion of Brahmins and another Tamil scholar Pulavar Marudhaiya Pillai whose logical arguments and daring condemnation of Hindu religion, caste system and deceptive myths in the epics and vedic sasthras spread by the Brahmins, Periyar from his younger days had inculcated a probing rational mind (Veeramani 2016: 10-11). Although born in an orthodox rich Vaishanvite family, Periyar cared for the downtrodden, destitutes and depressed class. Being a businessman with shrewdness and acumen, he solved many disputes with "neutrality and uprightness" (10). The extraordinary efficacy, staunch faith in truth, and straightforward nature bestowed on him various prestigious public positions such as Chairman of Erode Municipality, Honorary Magistrate conferred by the British government, President, Secretary, Vice-President in various public institutions including District and Taluk Boards, Urban Bank, Religious Trust, Public Library, Association of Agriculturists and Merchants… numbering 29 in all.
In the history of Tamil Nadu Congress, Periyar left an indelible mark. When the Congress under the able guidance and stewardship of Gandhi vehemently opposed untouchability, Periyar felt happy and thought that Gandhi would help in complete destruction of caste system. He trusted and accepted Mahatma Gandhi as his leader. As a true, sincere disciple, he executed every word of Gandhi into action. He ardently participated in the Non Cooperation Movement launched against the British rule by Mahatma Gandhi. Joining the Non-cooperation Movement, he actively took part in propagating the importance of khadar. As Gandhi insisted on wearing only khadar, Periyar shed away all his costly foreign clothes and began to wear khadar. Not only did he wore khadar but also forced all his family members including his 80-year old mother to wear only khadar. Thenceforth forsaking pomp, he implicitly endorsed simplicity in every aspect of his life journey.
The policy of liquor prohibition took shape only at the house of Periyar. In 1921 when Gandhi came to Erode and stayed at his residence, his wife Nagammai and his sister Kannammal expressed the unbearable agony of the wives tortured by their drunken husbands. They strongly stressed to draw a policy of liquor prohibition. They also pleaded and sought permission to launch an agitation in this regard. In support of upholding the policy of liquor prohibition, Periyar cut and uprooted more than 500 coconut trees in his vast grove from which toddy was produced. The agitation was an instant success and was carried out with such fervour that the British government issued rule 144 which prevented the public from joining the agitation. Even though the agitation was in Erode, it gained national importance and newspapers throughout India published articles.
The British government feared that if the agitation spread to other places, their huge income gained through toddy sales would be tremendously affected. It decided to request Gandhi to stop the agitation. In 1922, the Viceroy's Council Member Sir C. Sankaran Nair requested Gandhi to stop the agitation. Gandhi expressed clearly his inability to stop the agitation as it was not in his hands, but with the two women at Erode (Ramakrishnan 2018: 49). This incident reveals not only Periyar's devotion to Gandhi but also his inspiration to the womenfolk.
Vaikom is a small temple town in Kerala. The low-caste people (Ezhava community) were not allowed to walk in the streets around the temple. In 1924, the local Congress people began Sathyagraha against the evil practice. Satyagraha –'holding onto truth'- is a concept introduced in the early 20th century by Mahatma Gandhi to designate a determined but non-violent resistance to evil. The Satyagraha was led by K. P. Kesava Menon, President of the Kerala Congress Committee. Advocate Madhavan, T. K. Madhavan, George Joseph, and other prominent leaders of the Congress actively took part in the agitation. The Maharaja of Kerala ordered the arrest of these leaders.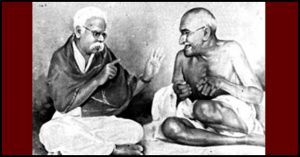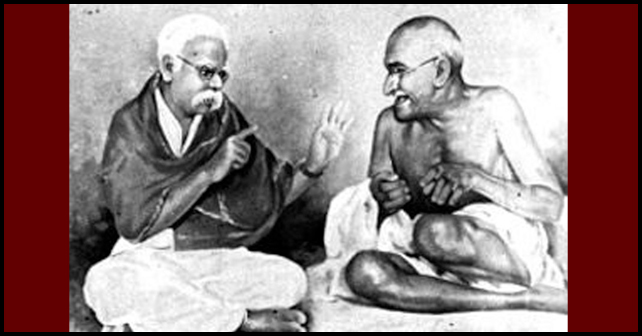 Kesava Menon and George Joseph wrote to Periyar requesting him to lead the agitation as they felt he was the apt person to do so. They felt that rendering an apology to the Maharaja would solve the issue but a noble cause would suffer. Periyar wrote a letter to Rajaji requesting him to act as President of Tamil Nadu Congress Committee in his place and pointed out the significance of Vaikom agitation. Along with close associates he left for Vaikom. The Maharaja had instructed his officials to give Periyar a warm welcome and had arranged for their stay. The Maharaja was well acquainted with Periyar. Whenever he travelled to Delhi, on his way, he was accommodated in Periyar's bungalow at Erode. Periyar felt friendship and fighting for a right cause were two different entities. He criticised the evil practice of untouchability. His propaganda attracted more and more people. The agitation was gaining momentum, and after 10days, a ban was imposed. He defied the ban, addressed a meeting and was arrested. When he was imprisoned, his wife Nagammai and sister Kannammal came to Vaikom and continued the agitation. Rajaji wrote a letter to Periyar asking him to return and take care of the state of affairs in Tamil Nadu and not to create trouble in another place to which he did not belong to. Srinivasa Iyengar, one of the Congress leaders from Tamil Nadu, came in person to take Periyar along with him to Tamil Nadu. Periyar refused. By that time more than thousand people were ready to take part in the agitation. The agitation gained momentum and news spread throughout India. Sami Sirathananda from Punjab appealed for support for the agitation. As a result, 30 Punjabis came to Vaikom and offered 2,000 rupees as donation and offered to meet the catering expenses of the volunteers. Immediately, the brahmins wrongly complained to Gandhi accusing the Sikhs of provoking a war against Hindus and Hinduism. Gandhi immediately released a statement expressing his view 'Muslims, Christians, Sikhs and others who are non-Hindus should not partake in the agitation'. In response to his appeal Muslims, Christians, and Sikhs withdrew from the agitation.