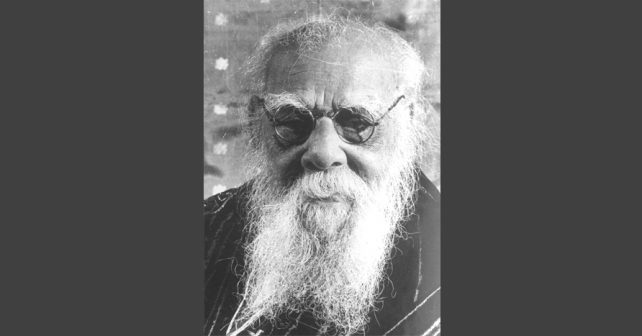 Ganesa is the most prominent among the Hindu deities, and has been worshipped by all the Hindus. He is called by hundreds of names like Ganapathi, Vinayaka, Vigneswara and so on.  No Hindu can deny that Ganesa is worshipped before the beginning of any activity, and he is also worshipped before any other god.
Let us go into the affairs of Ganesa, the most recognized and the most important of all gods.
Once when Parvati Devi, the wife of Siva, was going to take bath, she wanted to post a sentry to prevent anyone from entering the bathroom. So she rolled the dirt on her body into a lump and threw it on the floor.  It became a boy, to whom Parvati gave the responsibility of guarding the bathroom.  But Siva tried to enter the room and was prevented by the dirt ball of Ganesa who told him not to enter the room.  Siva got angry, cut off Ganesa's head with  a single sweep of his sword, and made his entry into the bathroom.  When Parvati asked him how he entered the room when there was a guard at the gate, Siva replied that he had cut of the guard's head. When Parvati heard that her son had been killed, she started rolling on the ground and crying. Seeing this Siva tried to bring the boy back to life by joining the severed head with the body, but was dismayed to find the head missing.  Hence he cut the head of the elephant that was close by and joined it on the body of the boy, to Parvati's satisfaction. This story seems to have its source in Siva Puranam and Kanda Puranam.
Siva and Parvati happened to see in a forest two elephants (male and female) engaged in sexual union.  This sight induced in Siva and Parvati the desire to have sex and the result was a male child with an elephant's face.
When Parvati was pregnant, an asura assumed the form of air, entered her womb and severed the head of the child. Parvati brought the child back to life by joining an elephant's head to the body.  This episode is said to be found in Vinayaka Puranam.
Siva is supposed to have sent his elder son Ganesa to ravage Daksha's fire sacrifice, when Daksha cut of Ganesa's head. Then Siva sent his second son Subramanya to carry out the task.  The son went there and saw that his elder brother had been beheaded.  As the head could not be found anywhere, the younger brother joined an elephant head to the body and brought Ganesa back to life.  This episode seems to be found in Dakkayagaparani.
A few things must be accepted.  One is that Ganesa was the son of Siva and Parvati and the other one is that the elephant head is an unnatural formation.
If the most prominent deity has so many contradictory accounts and is supposed have had a birth and an upbringing, what about the other gods?  If a god has a father and the mother, should those father and mother not have their own father and mother?  In that case how can anybody accept that the gods came into being on their own?
It follows that we have to go in search of a different origin for god and the world.
When we start discussing god, it is said that god is one, he does not have a name, a shape or a character, he created himself, he is a form of energy or he is nature.  But later, the same people create crores  and  crores of gods and fabricate cart loads of obscene stories around them.  And we make people believe in them, worship them and conduct festivals for them.  The readers should ponder over the ignorance, fraud and effort involved in all these deeds.
Let us cite one example. At Chidambaram temple there is an elephant headed Ganesa who is inserting his trunk into the genital organ of the goddess (Vallabai) seated near him.  This can be seen by anyone, daily pujas are conducterd and a number of men and women have darshan of the these deities. In some temple cars, there is a Ganesa who inserts his trunk into the organ of a girl, lifts her and keeps her suspended in the air, while she remains there with her legs wide apart.  If anybody were to question about this obscenity, a mythological story is presented by way of explanation.
It seems there was a war betwen a god and an asura, and the god went on killing all the asuras  who appeared in front of him.  But the asuras was coming in multitude like moths, from the organ of a woman.  The god sought the help of Ganesa, who put his trunk into the woman's organ and sucked away all the asuras who were emanating  from there.  What explanation do the 'theists' have for all such obscenities connected with gods?
Will it be enough if we are told that they were all written by somebody in the remote past? Are those writings not treasured even today? Are such gods not worshipped with consorts and vehicles?  We request the readers to ponder over these matters.
There are people who order the reformists how they should behave, and who shout that religion and gods are in danger.  Has anyone of these people who seek popular support come farward to remove such obscenities from religion?
No 'theist' is worried about such matters.  And they are interested in conducting Ganesa festival on the appropriate day, and carry on research in that regard.  They keep making speeches on these obscenities. When someone points them out, he is called an 'atheist'.  We maintain that such activities cannot protect any god or any religion.
– Chitraputran
Courtesy: Kudi Arasu – 26th August 1928
(Periyar wrote the article in the pseudoname, 'Chitraputran')
Translated by Prof. A. Ayyasamy