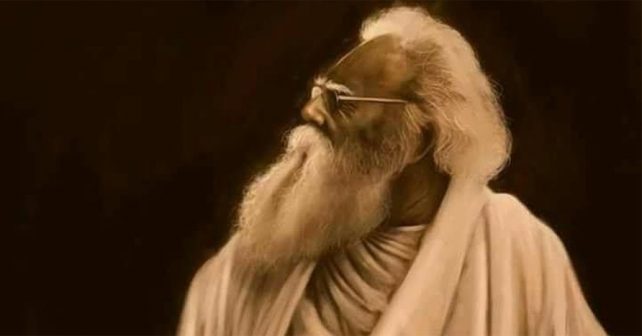 -A Complexity
Excerpts from a speech delivered by Periyar on 23rd January, 1938, at Aaykkaundan Palayam in Tamil Nadu. The speech in full was published in 'Kudi Arasu' in its 30th January 1938 issue. He has explained his views on the complex issues – 'God and Religion'
I  am extremely delighted to find more than four thousand like-minded people assembled on this ground to listen to my speech. My opponents would fret and fume in envy if they happen to watch this crowd. I have usually been abused by mischievous people as an anti national, reactionary atheist who has discarded caste. This crowd instills confidence in me that I have supporters who patronise me and welcome my public services. I take it as a command by the public to carry on with my services for the society. I ignore all those who hurl brickbats at me.
Today my topic for lecture is 'God and Religion'. People never bother to listen when other hypocrites speak on this topic but they throng the venue when we speak about these complex issues. Infact, our opponents drive us to explain these issues because it is they who confuse people by their mindless talk about these two issues. It becomes our duty to clarify and make people understand what is truly meant by God and Religion.
I never discuss God and Religion for my survival. Nor is it my profession. I don't while away my precious time in such fruitless arguments. We have better things to do for the upliftment of mankind and reformation of society. But we don't mind clarifying these issues when the need arises. This meet is one such need.
I don't deny that there is widespread belief among people in God and Religion. But I believe that the course of Nature sufficiently takes care of mankind making all other imaginary powers redundant. Man adapts himself to his environment and moulds his life as per his needs, using his wisdom and experience and learns to exist as a social entity. He does not bother about God or Religion for his existence as there is no need for it. But the false preachings of other people create a strange fear in him which makes him cling to God and Religion. Avarice, greed and lack of reasoning power leads man to baseless blind faith and belief in God and Religion. We are forced to raise our voice against it because it obstructs our services and defeats our purpose of reformation. Selfish cowards who have no courage to face us and question, hood-wink gullible people in the name of God and Religion. They cause hindrance to our noble services. Therefore we are compelled to come out with clarifications time and again.
We strive to establish a casteless society of equality, universal brotherhood and women's liberation. But a group of lethargic Brahmins dump on gullible people meaningless myths, fictional tales and useless traditional rituals for their survival and existence. We are unable to eradicate untouchability because of these stumbling blocks on our path. This leads us to fight for abolishing religions. Our ultimate aim is equality and abolition of all sorts of caste discriminations. Since attachment to religion paves way for untouchability, our efforts provoke religious fanatics who start slinging mud on us and lamenting that we have destroyed their religion. In fact they are upset since they are unable to deceive people any longer by talking about heaven, hell and salvation. They want people to remain in the darkness of ignorance forever. This is the unpalatable truth.
In the past, no God man was able to prove the existence of God in a convincing manner. Saints, sages and holymen could not offer a clear explanation for the existence of God.
These fanatics come out with various definitions for God. Some say God has no origin and no end. Some others say one has to believe in God's existence without seeking proof. According to Gandhi truth is God. Saivaites believe that love is God. Sage Ramalinga Swamy said God is knowledge. He rubbished all concepts such as caste, religion, heaven, hell and salvation. I would like to ask all the theists assembled here – are all these people atheists, who offered different definitions?
One who is true to himself, one who loves and cares for his fellow human beings, and one who serves humans is a truly ideal person. If God really exists, how could it punish such a noble human being? It should be merciful towards him, though he denies its existence. It is because of this firm feeling that I concentrate on public services without wasting time on further arguments. All my views have been agreed upon by several religious – discourse experts and great thinkers-not exclusively my views.
According to great philosophers, the entire world and all men in it are illusions. In that sense, God should also be man's illusion-not a fact. The saivites condemned holyman Sankarachari because he claimed – "Aham Brahmasmi" – which means "I am God!" A scholar named Kalyana Sundara Mudaliar argued much in support of the Saivites but he too declared at last – "Nature is God!" when saivites still grumbled he firmly said – "Beauty is God". During his discourses he used to utter frequently – "Mother Nature" – "Nature, my God" etc;
Some people say there must be some force behind this universe. Have we understood all other forces? Have we a clear knowledge of all that exist and all that do not exist? Why are we to waste our time and energy over fruitless arguments? These are my questions.
Man's faith in God must be able to establish equality, morality and humanity in society. If it fails to do so, it is implied that God is an illusion. Selfish people have actually misused man's faith in God for their own selfish purposes. If fear of God can make a man noble, this should be a crimeless world. People who believe in God also believe that prayers, meditations and temple entry could wash them of all sins. Paradoxically, most of the prisoners all over the world believe in God's existence. They suffer inspite of their belief in God. Their faith had shaped them only as criminals. If God does exist, should he not give us noble men and women? Let this provoke the thoughts of everyone of you!
Source: 'Kudi Arasu' 30th January1938
Translation by Prof. M.R Manohar