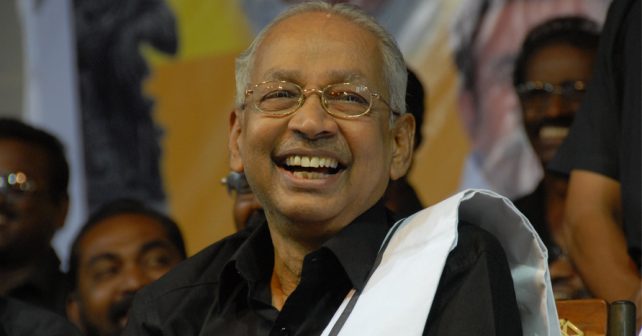 Dr.K.Veeramani
An atheist once visited a book-fair accompanied by his friends. He was a lover of books. His 21 year old granddaughter was along with him. They surveyed most of the book stalls, buying some and glancing at some. Tired of passing by rows after rows the girl rested for a while in a chair beside one of the stalls. Her grandfather continued his treasure hunt.
She overheard an elderly man pointing to her grandfather and commenting sarcastically at a friend of his – "Look at that man! He keeps calling himself an atheist but secretly worships god in his own house." The girl was shocked by the remarks. She was instantly incensed but controlled herself and spoke to the elderly man.
"Sir, I am the granddaughter of the man you were ridiculing. What you said is not true. I have been with him for 21 long years. He has never done it. He never pretends. Have you ever personally seen him worshipping? Is it fair on your part to falsely criticise someone without any proof? Your comment hurts me!"
The elderly man was taken aback. He apologized for his baseless remark and quietly moved away. Reaching home the girl narrated this to her mother. Her grandfather was not aware of it. Over the dining table, the mother revealed it to her father-in-law in detail. He was surprised and impressed by the response of his granddaughter to a scandalous comment on him by a stranger.
He commended the way she handled her anger deftly in a very subtle manner. He said, "Had you screamed at him in fury, that would have created an ugly scene in public. My friends would have rushed to the spot. A scuffle would have embarrassed us all. You did a wise thing! You controlled your anger without losing your mind. You politely made the man realize his mistake."
Dear readers, this anecdote is a short lesson for everyone's lovable life. Anger management is an art. Avoid an outburst when somebody provokes you. Ignore scandalous criticisms of mischievous people. Stifle your anger at all times and handle such situations diplomatically.
This incident-makes clear four lessons for us:
1) People who talk bad about us at our back, will cut a sorry figure one day or the other.
2) It is better to wait for the right time and expose mischievous people.
3) Senior citizens must admit that today's youngsters are more tactful and wise than them.
4) Youth is not an obstacle for wisdom.
We learn much from such small incidents in life, don't we?
Before I conclude, I must tell you who the atheist, the girl and the mother were. It was me. She was my eldest granddaughter, Kavin. Her mother, my daughter-in-law, Sudha.