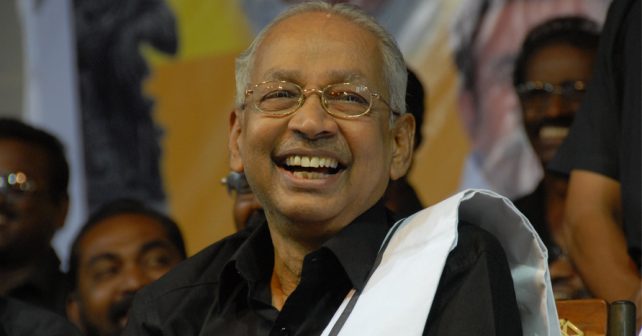 Dr.K.Veeramani
International Women's day is being celebrated every year on 8th of March. A matter of pleasure, indeed. Discussing on that day, the achievements and rights of women is also commendable. But do we think about their health, ailments and medical care? Have we made every woman's life really lovable. This is a moot point in my opinion.
Through this column I advise every woman to have a regular medical check-up. Women take care of their children enduring severe strain. They restlessly look after the health of their husband. In a joint family they monitor the well-being of the elders at home. But they neglect their own health. This is an unpalatable truth. Generally, they rush to a doctor only when it is too late. Why do they tolerate physical pain and sickness until the eleventh hour?
Like a merciless boss, our men exploit women and make them work like a bull. They ignore the health condition of women who toil for them. We have eliminated the subjugation of women to a great extent but we are indifferent towards their health and keep loading extra luggage on them. Are we not at fault? Most men exist like an immobile ship on a painted picture, and force women to do all the work. They torture them sadistically like the feudal lords of bygone era. Sometimes even for the lack of a pinch of salt we shrink our face and hurt them by our harsh words over the dining table, don't we? Certain exceptions may be there but an exception can never become a rule.
Women who are not literate and not employed anywhere, suffer a lot as "House Wives", though we must actually call them "Home Makers". We also have educated but unemployed home makers whose health is generally neglected by their family members. It is a pity that all these women are unpaid labourers. They serve us all without any monetary compensation or even a word of appreciation. Is this not injustice? When Covid-19 was at its peak most of the men had learnt cooking and dish washing. This should continue. Men should contribute to routine domestic works.
The day following Women's Day could be declared International Women's Medical Check-up Day'. For one or two weeks from 9th March we can arrange medical camps everywhere for women. Women should bother about their health just as they bother about their dress, jewellery and cosmetics. Shyness to reveal an ailment must be avoided. Many strange diseases crop up these days but we also have scientific marvels in the form of effective treatments. Hence, women should shed their inhibition and make use of them. Much more important is to keep the mind sound, since 'Healthy mind is Essential for Healthy body'.