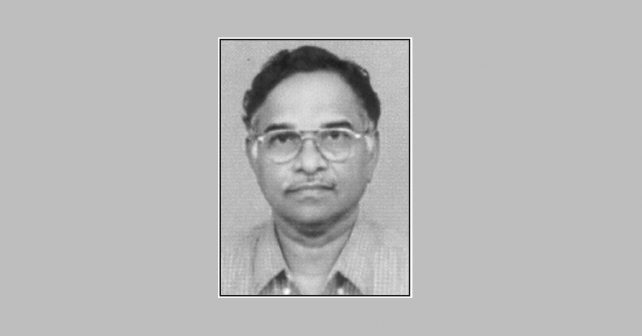 A. Karunanandan
HoD of History (Retd.)
Vivekananda College, Chennai
….Continuation from the previous issue
Social non-Brahmanism gained root in Tamil regions. Rationalism and scientific temperament were fostered and promoted.  For the first time in the history of Tamil Nadu a formidable social awareness was created against caste based Brahmanical order, and women liberation came to be construed as of their human rights and such liberation was not to be dependent on the magnanimity and convenience of menfolk.  For having caused these revolutionary changes, EVR was honoured with a title 'Periyar' (Great Man) by Self-Respect Women Conference. Thus humanism and rationalism became the foundations of the Self-Respect movement.
Self Respect Movement and Socialistic ideas
Veteran communists like Singaravelu and Jeevanandam came closer to EVR through this SR movement.  EVR came to know of the socialistic ideas, and communist revolution of the Soviet Union. He undertook a yearlong tour of European countries and spent a few months in the Soviet Union.  He was accompanied by S. Ramanathan and Erode Ramu. He travelled widely in Soviet Union and witnessed the social and economic progress among the workers and women. He was very much impressed by the egalitarian system and its impact on the material and cultural life of the common people.  He also admired the speedy progress achieved by the Soviet Union through Five year plans and through the application of modern science and technologies. He was further impressed by delinking religion from socio-economic-political activities.  He felt that the Communist regime in Soviet Union brought about such a social change that he intended for his people. Hence he began to incorporate socialist programme in self-respect movement, and made arrangement for transporting western communist and rationalist literature for translation and propaganda.
Erode Plan
On his return to India, EVR began to concentrate on propagating Socialism, Rationalism, Atheism along with Self-Respect ideals. He invited the Communist leaders to associate themselves with the 'SRM' and requested Singaravelu to prepare a 'manifesto' for a joint programme.  This combined programme of Self Respecters and Communists came to be called the 'Erode Plan'.
The Erode Plan envisaged the propaganda of both self-respect ideals and communist ideals.  Communist literature such as the 'Das Capital' 'Communist Manifesto' etc and rational and atheist works of Ingersol, Russel, Bradlaugh were translated and widely distributed. The martyr Bhagatsingh's "Why I became an Atheist" was also similarly translated and widely circulated. Communist ideas were made more legible and popular among the common people by the intensive propaganda of Periyar.  He arranged for the celebration of 'May Day' throughout Tamil Nadu.  Self Respect Movement also carried on anti-imperialist, anti-capitalist and anti-colonial propaganda.  The Erode plan provided for two wings of the Joint movement, the Self-Respecters would continue to be an exclusive social reform group avoiding active political participation whereas the 'SuyaMariyadhai-Samadhramam' (Self Respect Socialist) group would involve in active politics and contest elections.
The new communist zeal of Periyar and this tirade against capitalist formations provoked the British government and they began to unleash repressive measures, Periyar's journal 'Kudi Arasu' faced tough measures, and his other journals, 'Puratchi', 'Revolt' and 'Pakuttarivu' also experienced government's wrath. In Europe, the major countries like the U.K. were involved in series of measures to prevent the spread of communism. Any procommunist activity was to be construed as a subversive or seditious activity. The same policy was extended to Indian colony too. A false case was foisted against Periyar and he was awarded one year rigorous imprisonment.
Periyar now revised his strategy
He felt that confronting two formidable forces at the same venue and same period would be counterproductive. For him rejection of caste order and redemption of non-Brahmins from the clutches of Brhmanical system was more important, and the Communist, Socialist programme could wait; he wanted to ensure that the Brahmanical forces and the British masters should not be allowed to unite against his social agenda. In the absence of Self-Respect movement the socialist group could not do anything substantial. Hence he declared delinking of the Self-Respect programme from the Socialist programme. Thus the Erode plan was shelved. The Marxian leaders condemned Periyar's decision as an act of cowardice.  But Periyar justified his decision reiterating preference to social programme to political programme. The senior Self-Respecters welcomed the shelving of Erode plan, which they feared would have diluted and distorted their social agenda.
Periyar in Justice Party
Almost simultaneously Periyar's proximity with Justice Party became intense.  That party which suffered a serious rout in the 1937 election, thought of rejuvenating itself by seeking the leadership of Periyar. When Periyar was undergoing imprisonment, he was elected President of the Justice Party. As Periyar found that there was an ideological similarity with Justice party, he favoured a merger of the two. By 1940 Self Respect leagues became merged with the Justice party. Periyar intended to make Justice party a mass based one by dispensing with the dominance of Zamindars and landlords, In 1944, through a resolution (Anna resolution) in the Salem session of Justice party its name was changed into 'Drvidar Kazhagam', as definite 'Dravidian' identity to foster and promote unity among the people of Dravidian cultural lineage. At the commencement of the Self-Respect campaign, Periyar was found to be a critic of religion and a rationalist, but not an avowed atheist; but at the culmination of the Self-Respect movement, he was found to have transformed into an atheist.
Anti Hindi Agitation
In 1937 the Congress Party emerged victorious in election and formed the ministry in the Madras Presidency with C. Rajagopalachari as 'Premier'.  He introduced Hindi as a compulsory language to be learnt at Schools, and he argued that this being the largest spoken language in India ought to be 'National language' and promotion of Hindi would promote national unity.  Periyar organized a massive anti-Hindi struggle, in which besides the Self respecters like K.A.P. Viswanathan, and S. Ramanathan, Tamil protagonists like Maraimalai Adigal, Saivaite mutt heads, a large number of Justice party members also took part.  Periyar was imprisoned and two of the agitators, Thalamuthu and Natarajan died in prison. The opposition to Hindu was justified by Periyar that it was an attempt to subordinate other linguistic nationalities like Tamil to North Indian or Aryan domination, and it was to be construed as a blatant cultural invasion, and making Hindi a compulsory national language would further the political inequalities already explicit in Indian polity and would make other languages, especially Tamil, a secondary one and would render Tamils a second grade citizen. Attempts to intoduce a common language Hindi and attempted projection of common (Vedic) culture would subvert the linguistic and cultural pluralities in Indian subcontinent.  The anti-Hindi programme rejected both the religious supremacy of Sanskrit and political or national supremacy of Hindi.  The resignation of the Rajaji ministry in 1939, as a part of Congress Party's protest to involving India in the II world war, brought about a lull in this agitation.  Almost simultaneously the Self-Respecters and Justice party condemned the closure of a number of schools on pretexts of non viability by the Rajaji ministry as such measures were likely to stall the progress of the Sudras and Panchamas.
The Self Respect movement was a unique social movement in colonial India. Very often this movement was construed and derided as an anti-Brahmin movement.  Its virulent opposition to the Brahmanical order and values was felt unavoidable as the Brahmanical system denied social equality and refused to recognize the self-respect of the non-Brahmin communities, particularly the Sudra-Panchamas. The same Brahmanism stood against gender equality.   Brahmanism justified and defended an unjust order and irrational faith, and claimed divine, scriptural or religious sanction for all obnoxious practices including Devadasi system.  Hence Periyar through his Self-Respect programme focused his attacks on everything that was Brahmanical. It is to be noted that some progressive left-oriented activists like A.S.K. Iyengar were also impressed by Self-Respect ideals and joined the movement.  Periyar's exemplary contribution for women emancipation through his Self-respect movement earned for him global tributes and the UNESCO's appreciation.
Uniqueness of the 'Self Respect' concept: and its comparison with Gandhian 'Satyagraha'
'Self Respect' is both a criterion and a goal for human liberation. It disapproves discrimination, degradation and deprivation of humans both individuality and collectively. It repudiates everything, whether tradition, religion, god, faith or law, if that contradicts human dignity and human equality. 
'Satyagraha' represents more the 'means than 'goals'. Gandhi had no fixed list of objectives, which varied from place to place and time to time. He was concerned with 'unjust' orders, and unjust laws. In South Africa the plight of Asian immigrants, especially people of Indian origin, pricked his conscience (Remember in South Africa, Mohandas Karam Chand Gandhi did not undertake struggles for the plight of Indigo peasants, Ahmedabad mill workers etc.) Only from 1919 his political agenda began to emerge. In all these he evolved a struggle methodology, 'Satyagraha' i.e. resisting unjust laws without violence and without hatred, and by preferring self-sacrifice rather than inflicting injuries on the perpetrators of injustice. But his negation of violence was not absolute as he campaigned for 'war funds' and he refused to condemn Jayaprakash Narayan for attempting bomb culture, on the basis that 'violent resistance is preferable to non-resistance and inaction. He resorted to Satyagraha against Rowlett Act, Salt laws, and for Hindu-Muslim amity. The same Gandhi in 1932, resorted to 'indefinite fast' against separate electorate and separate constituencies for Depressed classes and to pressurise Dr. Babasaheb B.R. Ambedkar to relent his stand on 'Communal Award'. The 'Satyagraha' was resorted as a tool to put pressure on the opponents. There was no fixed objectives or goals, but there was a uniform method of resistance. So the global acclaim comes for the methodology.
Periyar's Self- Respect is not indicative of a mere methology; or struggle form, instead it is an instrument of distinguishing 'right' from 'wrong' 'liberty' from 'surveillance' 'dignity' from 'indignity' and 'equality ' from 'inequality' Self-respect is built on two pillars, 'dignity' and 'equality' i.e. human dignity and social equality.  Human dignity can be assessed with two yardsticks 'rationalism' and 'human centric, and equality is meant for a just social cohesion.
The religious traditions in India insist on surrender to god and godman, and to institutional leaders. Obedience is ingrained in Bhakti or devotion. Loyalty to king, god, priest, divine man, father, husband, land lord, elder etc. is ennobled. This value system is extended to every level, loyalty and surveillance of those from below, is not reciprocal. There is Raja bhakti but no prajabhakti. There is Patibhakti but no Sathibhakti, Pirtru bhaki and Matru Bhakti without reciprocal putra / putri bhakti.   Such a value system is based on reconciliation to the supremacy or divinity of power wielding authority.  Fidelity, charity and loyalty everything is one sided. This is meant to protect, preserve and retain the status quo. Thus hindering the process of change and progress. Such one sided, discriminatory order is legitimized either through religion, or tradition or through laws.  As long as the affected masses are reconciled to the traditional order either out of superstition or of devotion or by influences of faith system, or by preferring security rather change. In this unjust social order individual and social degradations and deprivations continue.  Traditions make the victims unaware of, and not conscious of the indignities to which they are subjected to; thus the victims of a heinous order become sustainers of that order.
Periyar, hence, exhorted the Tamils, to become aware of their own disgusting conditions, and loss of human dignities. Without the natural human dignities, one cannot be a human at all.  Hence realizing the indispensability of self-respect is the pre-requisite to any liberation, social, cultural, economic or political.  Self-respect inspires self assertion. The assertion of every human self leads to a just social arrangement. The concept of 'self-respect' is both individualistic and social, and recognizing self-respect of every individual, every gender and every society leads to social equality, where nobody is inferior to another, no one need to be sacrificed for the benefit of another.
Periyar's self-respect is based on rationalism and humanism, and it does not approve faith playing a subversive role. As all religions, Periyar felt, were protectors and justifiers of statusqo, he favoureed abolition of all religions.  (Resolution in Virudhunagar Self Respect conference), but he fecussed his ire more on the Brahminical Hindu religion for having sanctified unequal or graded social order (Varna-Jati).  While in Christian order all Christians are equal before church, and in Islam all Muslims are equal in that order, only in Hinduism, all Hindus are not equal among themselves. Mahabharata justifies and even extols the sacrififice of an individual for the sake of family, and the family for the sake of Grama, and grama for the sake of Rashtra, thus it identifies a lower cadre as, sacrificiable segments. The Lower caste, Sudras and Panchamas, and all women are thus sacrificable for the sake of others.  Periyar's self respect would not concur with subordinating and sacrificing one person for another, one caste for another caste, and women for men.
The greatest men of the past strived to liberate human conscience from superstitious bondages, both self imposed and imposed from above.  Periyar sharpened such mission, gave more clarity, objectivity and applicability to the liberating mission. That was he could extend vigorous support to Dr. B.R.Ambedkar in his crusade against manipulations of Sanatomist.
Periyar gave preferential attention to two largest segments who have continuously been subjected to servility, indignity and inequality. They are the women and Sudhra-Panchamas. For Periyar both women and Sudhra-Panchamas have to be liberated from the state of 'sub-being' to 'being'. Their collective and individual identities are to be emancipated from enslaving traditions.
In short, 'Self Respect' is both a criterion and a goal for human liberation. It disapproves discrimination, degradation and deprivation of humans both individuality and collectively.  It repudiates everything, whether tradition, religion, god, faith or law, if that contradicts human dignity and human equality. Self Respect is based on human dignity and equality and this leads to self assertion. For such a social liberation, the social mindset along with individual mindset is to be liberated from reconciliation to unjust and exploitative traditions, institutions, beliefs and value systems. What Periyar did through the Self-Respect movement, was enlightening the victims of the unjust order, of the need to realize the value of self-respect and self-assertion. Without such liberation of mindset, political freedoms would become farcical and self-defeating.