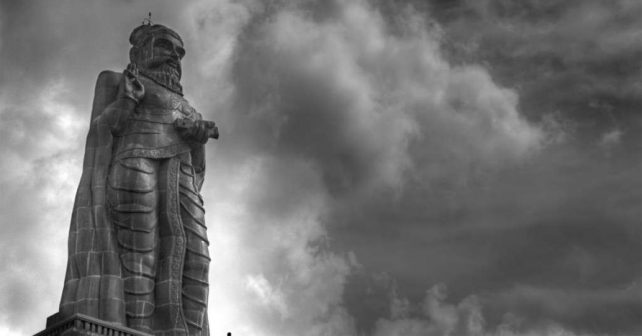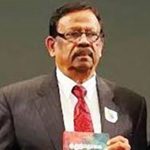 Dr. R. Prabhakaran
The concept of humanism is not of recent origin. As early as the sixth century B.C., the Buddha (563 BC – 483 BC) was preaching love and compassion. The Buddha did not believe in God. He ignored the questions regarding souls as irrelevant. Buddhism is more than a religion. It is a tradition that focuses on personal spiritual development. It is a philosophy and a humanistic way of life aimed at striving to lead a moral life; being aware of one's thoughts and actions; and developing wisdom, compassion, and understanding. Buddhism and humanism have a lot in common.
Valluvar on Human Equality
Humanists are firmly committed to the protection and promotion of human rights included in documents such as the United Nations Organization's Universal Declaration of Human Rights. These rights represent shared values rooted in our common humanity and the shared human needs, transcending particular cultural and religious traditions. This regard for human rights, equal dignity, and equality of all human beings is one of the basic principles of humanism.
Like the humanists, Valluvar believes in the equality of all human beings. During his time, the Vedic idea that people in the world belong to four distinct hierarchy of classes – the priestly class, the warrior class, the business class and the class of laborers – has already begun to have its roots in the Indian society. There were others who were considered social outcasts and they did not belong to any of the four classes. The class of an individual is determined by the family in which he is born and there was no provision for migration from one class to another. In such a class-oriented society, it was indeed revolutionary on the part of Valluvar to proclaim that "All are equal by birth."
All human beings are equal by birth, but distinctions arise only because of the different qualities of their actions.
(Kural – 972)
The elitist document, "The Declaration of Independence" which was adopted by the Continental Congress of the USA in 1776, declares that "All men are created equal". It is obvious that women were not considered equal to men and people of color were not considered equal to the white men. Women and people of color had to fight for their equality and obtained equal rights only in the 20th century. Even in the 21st century, we find that in many countries women do not enjoy equality with men. Therefore, Valluvar's declaration regarding equality by birth is undoubtedly revolutionary and is consistent with the principles of humanism.
Valluvar on Rationalism
With respect to rationalism, Valluvar's ideas are in agreement with those of humanists. Valluvar says that one should verify the true nature of things and should not be misguided by their appearances.
Whatever be the apparent nature of things, it is wise to investigate their true nature.
(Kural – 355)
It is this type of free enquiry that forms the foundation of science. If Isaac Newton had ignored to investigate why an apple fell down towards the ground instead of going up in the air, we would not have the laws of Newton. If Thomas Alva Edison did not pursue his investigations relentlessly, he would not have invented the incandescent electric bulb and would not have developed many devices in fields such as electric power generation, mass communication, sound recording, motion pictures, etc. Valluvar's suggestion that one should investigate the true nature of things is quite compatible with rational thinking and scientific methodologies.
(Dr. R. Prabhakaran is a pioneer in the advancement of the ThirukkuRaL. He is also serving on the editorial board of the World Tamil Sangam. Prabhakaran is an expert in Tamil Computing and has authored commentaries on classical texts of the Sangam Literature in Tamil – kuRunthogai and PuRanaanoorRu.)