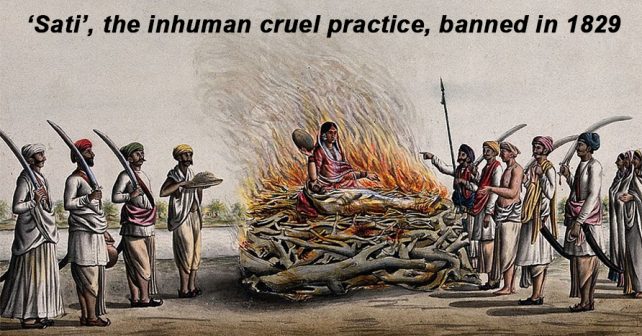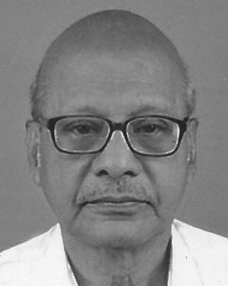 N. Anandam
Rationalist Writer
Law has been defined as 'a formula which expresses the necessity of an action.' This necessity may indicate what a thing is or what a thing should be. Law and morality may seem as two different things, but it is admitted implicitly and explicitly that law had a streak or element of morality.  Ideal laws are those which serve moral ends. Good laws are those which honour human dignity and safeguard the non-alienable rights of the human beings.
Indian society was in a rotten condition during the 19th and 20th Century. About eighty percent of the people lived like slaves to about twenty percent upper castes. Numerous oppressive and inhuman social customs existed in the name of god, religion and caste system. Indian society was in an uncivilized condition then. In that period, one's birth or caste decided one's profession and social status throughout one's life. Interhuman relationship was that of master and slave. Social mores were barbaric.
This condition changed only with the British rule. They enacted many wise laws in the 19th and 20th centuries and their enforcement relieved the people from many oppressive and uncivilized social customs and beliefs. It is interesting to know about those laws and their good effects in the then rotten Indian society. It also enlightens us how wise laws and good-government can cause positive social changes in a fatalistic and ignorant society.
In 1829 CE the British rule enacted Sati Abolition Act. Sati refers to the practice of immolation of Hindu woman on the death of her husband in the funeral pyre. William Carey, an English missionary fought against this barbaric practice. Social reformer Rammohan Roy fought against Sati. Lord William Bentinck enacted the law in 1829 prohibiting Sati. He helped Rammohan Roy to suppress many social evils like Sati, child marriage and female infanticide.
In 1856, the British rule enacted 'Hindu Widows' Remarriage Act'. It permitted Hindu widows to remarry anyone whom they wish. It legalised the widows' remarriage ignoring the objections of the fanatic Hindu priestly class. The Act was drafted by Lord Dalhousie and passed by Lord Canning.
In 1929, it enacted 'Child Marriage Restraint Act' since child marriage was practised widely, particularly in North – western region of India. Initially, it fixed the marriageable age for girls as 14 years and 18 years for boys. Later, it was amended to 18 years and 21 years for girls and boys respectively. It is known as 'Sarda Act', after its sponsor Harbilas Sarda.
In addition, the British rule treated all the citizens equal before law, irrespective of one's caste and religion. The civil and criminal laws enacted by them treated all the citizens equal. They gave education to all citizens irrespective of one's religion and caste. Thus, the British rule, enacted several good laws and eradicated many social evils that existed in the name of religion, caste and custom.
After political independence in 1947, Indian Government should have enacted similar wise laws and controlled the social evils and many irrational beliefs that arrest our progress. For example, it failed to enact any law to eradicate 'caste system', the main social evil of the Indian society. It failed to enact any law to curb the blind faith in cow-worship and astrology. Hindu fanatics prevent the government from taking any progressive measures. This is nothing but a retrograde move.
For this condition, Mahatma Gandhi (1869 – 1948) is responsible. The reason is that he mixed religion with politics unwisely. Gandhi said that he followed the Russian novelist and essayist Leo Tolstoy (1828-1910). Tolstoy also had contact with Gandhi through letters. He studied his thoughts carefully and commented: 'Gandhi had little to offer to the truth seekers'. Tolstoy, in the last year of his life (1910) commented Gandhi adversely. He said that 'His Hindu nationalism spoils everything.' The British novelist, essayist and Nobel laureate, V.S. Naipaul (1932-2018) has recorded this in his book. 'India: A Wounded Civilization' .
True to Tolstoy's prediction, Gandhi's Hindu nationalism has spoiled politics in India thoroughly. Gandhi's ideas on secularism are totally wrong and unscientific.
The government carried out many irrational activities based on Hindu religious beliefs. For instance, the present government spends huge amount for maintaining several lakhs of old and useless cows to uphold the Hindu belief that cow is a holy animal. It spends huge amount unnecessarily for the propagation of a dead language 'Sanskrit'. It allows the Universities to teach 'Astrology' as science though thinkers throughout the world consider it as a superstition. In addition, the rulers visit Hindu temples often and give wide publicity to many irrational Hindu beliefs and customs.
Thus, Hindu nationalism plays havoc in Indian society. Hindu fanatics try to rationalize every obnoxious Hindu institution and every Hindu custom. The Brahmin priestly class in their self-interest misguide the people in the name of Hindu religion and exploit the non-brahmins to the core. In the name of god, religion and caste system, they make non-brahmins stupid. Consequently, majority of the people in India are more superstitious and fatalistic than any other people in the world. This pathetic condition is the reward for following Gandhi who advocated Hindu nationalism and Hindu secularism! Without coming out of this quagmire, India can't develop a good government. Without coming out of Hindu nationalism, India can't enact wise laws and eradicate many social evils that keep the Indian society primitive and uncivilized. India cannot develop a humane society. This is the ground reality.
European renaissance and progress are a lesson to us. Before renaissance, Europeans also believed everything said in the name of religion. From the fifteenth century onwards, the rationalists motivated the people to think independently and realize truth. Soon the people thought independently and discarded many irrational beliefs and customs based on reason. People became more rational and critical minded. This change of mindset is responsible for their progress.
In the same manner, we need to inculcate the spirit and love for reasoning and scientific enquiry. It will motivate the people to put their religious faith and beliefs under critical analysis. On impartial enquiry, they will realize that the doctrines and beliefs of Hindu religion are irrational and fit for discarding. They will lose their blind faith in Hinduism and Hindu nationalism. They will become secular in their outlook and make Indian Government a truly secular government. A good and wise government will enact wise laws and change Indian society into a progressive society.
Modern world history reveals that only secular countries have achieved peace and progress. The USA became secular in 1789 itself. It separated religion from the state during the eighteenth century itself. Many countries followed that ideal and separated religion from the state. Those countries have progressed.
The religious countries mix religion with politics. In these countries the state gives much importance to all the religious faiths and beliefs blindly. As a result, much human energy and natural wealth gets wasted in prayers and meaningless rituals. The religions' rigidity deadens the thinking faculty of the human beings. Consequently, religious countries remain static and stagnant. The static condition of Spain, Portugal, Italy, Austria, Islamic countries, India and Nepal are good examples.
Observing this, every country needs to become a secular country. India needs to become a real secular country to have a good government and to foster social changes.