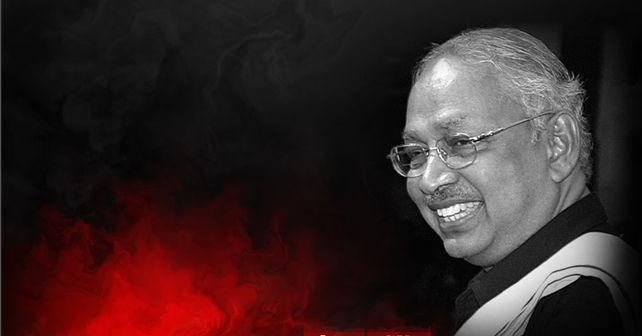 My friend Mr. Mohammad Haneefa, a famous merchant in Singapore is a great business magnate who camp up in life all by his own hard work he does not consider that it was his only object in life to earn and accumulate money. He does not live as a 'mustard-hearted' person just within the limits of his wife and children. He believes that the wealth that gathered provides an opportunity for him to help several charity institutions and by doing so he becomes very  satisfied. Within a short conversation with him we can gain a lot of experience and he is happy to share with us a lot of information. He used to provide a lot of pragmatic ideas for life while he speaks. It visit him to watch him how he moves naturally with others with so much of simplicity and humility.
Mr. Mohammad Haneefa has put up publicly a list of the birthdays of his children and grandchildren and against each date he has earmarked the charity institutions and orphanages he has to send help. Food and gift. He has made it a regular practice. He has made his life a happy one by sharing his wealth. I believe all of us can make it a habit for ourselves. We cannot describe in words the joy and satisfaction if we can visit place like the tiruchy-Nagammai Children's Home or the inmates for some time. Foe=r many happiness is in receiving; but for some others it is in giving. Vivekananda once remarked,  "Charity enriches the giver first rather than the receiver." Wealth is not a mere material. It is said that health is Wealth. if it is so we get double joy by giving through gaining health and happiness at the same time. A notice put up in the office of Mr. Haneefa attracted all of us
The seven National crimes
Seven crimes, a responsible citizen should not commit,
'I don't think'
'I don't know'
' I don't care'
'I am too bushy'
'I live well enough alone,
'I have no time to read and understand'
'I am not interested.'
Rear Admiral Teo quoting the Late 18th century American social activist, Rev. William Boetecker. Whether you read them separately or together it would only clearly indicate that we should not conduct ourselves with ego, indifferently, without humility or arrogantly with anyone. Some may argue that we should accept that we do not know what we really do not know. The above references, 'I do not know' or 'I do not think so' does not belong to that category. It is only belittling or humiliating others and hence it is against human greatness, human benevolence and culture. Therefore it is very necessary to get refined with those suggestions for all those who aspire to come up in life. Mr. Haneefa has got these suggestions written in English as many foreigners used to visit him in order to make them also reflect.
I learn what I found Can I purchase an object more valuable than this