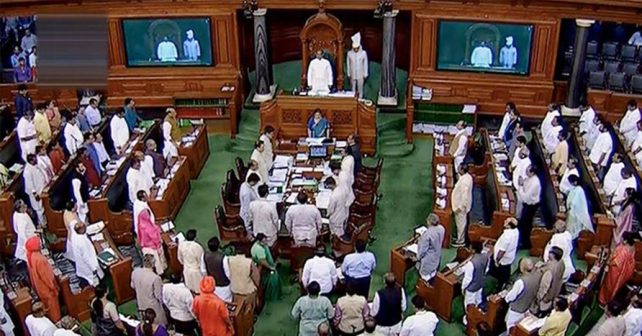 MEMBER OF PARLIAMENT
(LOK SABHA)
23-09-2020
To,
The President of India,
Honorable President of India,
Re: Committee to Study the cultural history of India
We, Parliament members, respectfully bring to your attention on an important subject and seek your immediate intervention.
The Minister of Culture Shri Prahlad Patel has announced through written reply on 14th September in the floor of Parliament that an expert committee has been formed for making a study on the origin and evolution of Indian culture dating back to 12000 years.
Our country is having great legacy of pluralism in its evolution and study naturally requires inputs from the diverse cultures of the great nation.
We wish to bring to your kind attention that there is no reflection of such pluralistic society in this 16 member study group. There are no South Indians, Northeast Indians, minorities, Dalits or women. Almost all the members of the said committee belong to certain specific social groups which are in top of the Caste hierarchy of the Indian society.
None of the researchers of South Indian languages, including Tamil which has glorious history and recognized as a classical language by the Central Government.
The composition itself raises many questions. Isn't India below Vindhya Hill? Is there no civilization other than the Vedic civilization? Is there no Ancient language here except Sanskrit? We doubt intentions of the constitution of this committee neglecting gender sensitivity and diverse nationalities and social groups in this country.
The eminent scholars like John Marshall, Sunithkumar Chatterjee, Iravatham Mahadevan, Tony Joseph and R. Balakrishnan have made immense contributions in this field. We fear this committee may negate their positive contributions. We feel this committee with this composition may not have scientific outlook and may lead to distortion of history. It may defeat the very purpose of its stated objective.
We request your good self to intervene and advice to disband the expert committee formed by the government.
Yours faithfully
(Signed by 32 Members of Parliament)
Twitter posting of H.D.Kumaraswamy, former chief minister of Karnataka