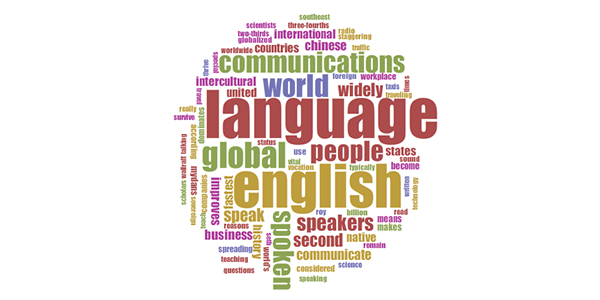 A recent statement from the ministry of Home Affairs quoted Union Home Minister Amit Sha's remark that Hindi should be accepted as an alternative to English. He had implied that all the States must use Hindi while communicating with the Union Government and also with one another. As the Chairman of the parliamentary official language committee, Amit Sha has placed national integration under threat. It is a historical truth that the rights to languages is like fire and playing with it is dangerous.
For instance, Bangla Desh was formed only when Pakistan imposed Urdu on East Bengal. The Union government headed by the BJP and backed by the RSS has also been adamantly imposing Hindi and Sanskrit and ignoring the resistance for it. The prime minister Narendra Modi who acquired governance in a democratic manner is now found ruling in an autocratic manner. Union Home minister Amit Sha's statement reveals the despotism in their rule. Building castles in the air taking advantage of their 'brute majority' would only drive a wedge into national integrity and would never unite people.
In 1938, former Governor General and the premier of Madras Presidency then, Rajagopalachari, declared learning Hindi compulsory in schools. It was a strategy to impose Sanskrit gradually. But as the outcome of wide spread protests, he changed his stand and declared "Hindi Never – English Ever". This is another instance of fire-play marring power-play. Sand castles are always bound to crumble. Imposing languages is undeniably detrimental to our Unity in Diversity. 22 languages have been specified in the VIII Schedule of our Constitution. Why should one language be enthroned in an exceptional manner? Tamil Nadu is not the only State protesting against imposition of Hindi. Several other States have also been asserting their right to their language. Any attempt to curb it is bound to become futile.
The Union Home Minister Amit Sha's remarks are against the Constitution and the Official Languages Act. Imposition of a link language in the place of English is certainly unwarranted. Amit Sha's condition is similar to that of a crane waiting for the ocean to dry-up inorder to catch fish. The affinity towards language-rights, national integration and unity in diversity is like the mighty ocean which would never dry-up.
A large number of people are found migrating from Hindi speaking states to non-Hindi speaking regions for work – related reason. The people of this class would derive benefit only by the use of English-not Hindi.
As per several surveys it is found that the number of people migrating from Hindi speaking states to non-Hindi speaking states is more than the number of people migrating from non-Hindi speaking states to Hindi speaking states. Hence this minority class of migrants do not badly need Hindi. Even they prefer English to Hindi when they are in a different state.
Human Development Index (HDI) reveals by survey that only English would be beneficial to all as the link language. The survey report is contrary to what the Union government implied through the statement of the Home minister Amit Sha.
Most of the States have a higher share of English speakers. Even the survey of Railways prove that the inflow of passengers into non-Hindi speaking states is higher. The out flow of passengers to Hindi speaking states from non-Hindi speaking States, is comparatively less. In brief, survey index from every angle shows that there is a stronger case for English to be the link language rather than Hindi.