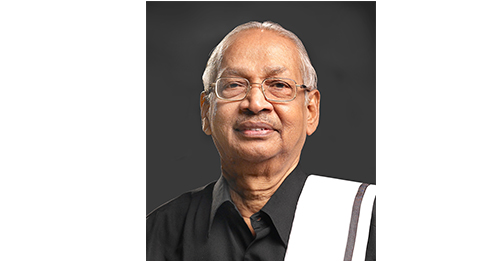 Dr.K.Veeramani
R.I.P. is an acronym expanded as Rest in Peace. These three letters are used on tombstones in cemeteries, condolence messages, homages paid and in a printed obituary. They are used when human beings pass away. Can't we use them for something inanimate? I think every book store which is closed for ever, deserves an obituary and our utterance R.I.P. – Rest in Peace!
Ilias, a friend of mine, is the editor of a Tamil magazine 'Semmozhi' (Classical Tamil) being published in Singapore. Like me, he is also an ardent lover of books and world literature. Recently I heard from him that a renowned book store in Singapore, 'Knowledge Book Center' has pulled down its shutters. I was deeply hurt because I had known that 45 year old Singapore Book Store, located in Brajbasha Complex. Its inception was in 1975. I have visited this book store many times. Ilias used to accompany me.
This store has a stock of very old, out-of-print books which are like rarely found gems for book lovers. I remember having bought a lot of old books from this store. Old books stored by them for sale were more than new books. It was renowned for text books, critical works, fiction and non-fiction. Under the title "Ten year series", they used to sell national level question papers of the past ten years regularly. Students used to throng this store to grab those books. It was a favourite book shop of school and college students. The closure of this book store was announced in advance by the Singapore daily 'The Straits Times'. Book lovers, for whom buying here was economically viable too, would be disappointed by the closure. It deserves an obituary, doesn't it? Why should obituary be confined only to human lives? Why not for book stores that make our life lovable?
Book shops are store houses of knowledge and wisdom. They nourish our reasoning power. They elevate our level of intellect. They enrich our word power, communication skill and linguistic competence. They deal in books which are tools to sharpen our cognitive ability. When such treasure houses wind up and disappear, we seek solace only through our invisible obituary written by our mind-voice. Don't you agree with me dear readers?
I recall the closure a few years back, of another popular book store – "BORDERS" which was on Orchard Road in Singapore. I have written about it earlier in my 'Lovable Life' column. In the U.S., in Milwaukee city of Wisconsin State, I once found in the Airport an elegant store which sold books, rare and old. At Periyar Thidal in Chennai, once we honoured sellers of old books by conferring 'PERIYAR AWARD'. Book stores which are wound up, certainly deserve OBITUARIES – don't they?