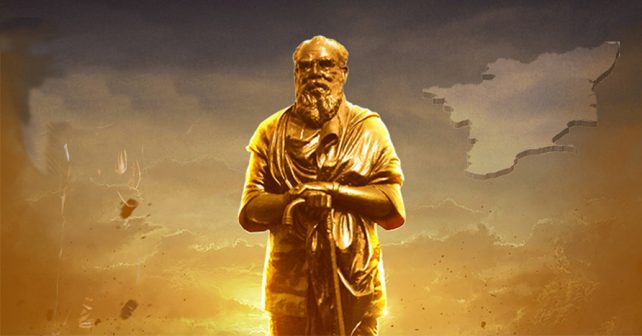 Excerpts from Thanthai Periyar's speech on December 23, 1954 on the occasion of a hospitality cum dinner-meet held at Kuala Lumpur, Malaysia
Dear Comrades,
The purpose of my visit to Kuala Lumpur is neither money-lending business nor collection of funds. The times of protest and hostility have changed. I find an amicable ambience here. I have come to meet the Tamil people and elucidate my principles and practices.
I am not bound by any exclusive religion or god. To relieve Dravidians from disgrace and to abolish their degradation is my chief principle and objective. This is my vision and mission.
I was once attached to the Congress party and offered my services but I quit it when I found caste based discriminations and religious fanaticism in that party. I could not tolerate racism and disparity. So I made a graceful exit. I felt I was the right man at a wrong place.
During my days in that period I did try to influence the minds of people who had given up their Hindu religion and converted themselves as Christians. On second thoughts, I avoided transforming them because I found numerous obnoxious concepts and intolerable elements in the Hindu religion itself. I started spreading rationalism and fine tune the life-style of our people. I have been doing it for several decades.
Dravidians have derived no benefits from politics or religions. Scriptures and propaganda of religion have not led to their emancipation and advancement in life. I realised all these when I was a leader in the Congress party. After my entry in it and association with the people concerned, I understood that freedom was absolutely deceptive. I felt that our people are still in shackles. I sensed great disillusionment.
Brahmins abhor us because they fear, we are detrimental to their luxurious life and overwhelming comforts as well as privileges. These self-centred people have always been against us. The selfish groups of brahmins continue to oppose us and hinder our progress.
The major purpose of our self-respect principle is to prevent every human being from becoming slaves of anything which is unreasonable and which does not make any sense. We insist on their dignity and graceful life.
Some people around me do say that nothing can be changed overnight. According to them, swift transformation and reformation is quite difficult. They suggest to adopt slow measure and allow nature to take its own course. But they ignore the fact that we have been striving to annihilate the evils which are nearly 2000 years old. Is it fair to still keep all the problems unsolved? Why do we still cling to outdated thoughts and antique activities in an era of great scientific advancement? I advise you all to use your reasoning power as the touchstone and strive for rapid progress in life. Stay away from irrational customs and barbaric rituals designed by people of low caliber.
Inculcate absolute scientific spirit. Realise that our country does not fall behind or lag in any aspect. We are inferior to none. And yet, the Tamil people are still in a miserable condition. They can afford huge investments, establish industries and even build ships. But their path is full of obstacles and hindrances.
Religious exponents Sankaracharya and Kundrakkudi Adigalar too have commended my services and found them impeccable. I have had personal interaction with Sankaracharya. I have discussed moot points even with Kundrakkudi Adigalar. They wanted me to proceed with calculated steps in a slow pace without violating acceptable conventions in society. I heard them patiently.
I asked them to tell me how to seek growth without weeding out the venomous roots of every problem. I explained that we have to reach the bottom of the mess and set right the basis, before striving for absolute prosperity and real progress.
Kundrakkudi Adigalar assured of chalking out new plans for my adaptation. I am willing to be his disciple and serve if his new plans and methods are truly reasonable and helpful to eradicate the degradation of my people. I convey my unabashed adherence to his plans, if they could help me achieve my objective.
During a discussion in the Assembly, Minister Subramanian regretted that scholars, eminent thinkers and even teachers have become atheists. People should not be labeled as atheists for rejecting senseless concepts and speaking their mind frankly. Many teachers silently suffer today by such suppressions and vituperative comments. This is an instance of the Aryan domination and its malicious activities to stifle true rationalists and humanists.
We have been striving only to eradicate and remove forever such evils – not to seek publicity, titles, power-posts and amass wealth. I request you all to trust us and realise the truth. The Tamil people ought to annihilate their degradation by collective consciousness and unity.
In the five-tier grade of castes framed by inhuman elements, the Sudras are on the fourth tier, leading disgraceful life. We have been striving for their upliftment. We stay away from nauseating political affairs. Our aim is to revitalise the minds of people and energise them to achieve dignity in life. Our noble vision and mission are disliked by narrow minded politicians. We ignore them.
We are knee-deep in public services. Religion, race, rituals, conventions and belief in god must never be thrust on anyone by anybody. We should use our reasoning power and arrive at conclusions through a rationalist point of view and approach. Most men have reasoning power and the capability for sensible analysis. They must take the liberty and use their reasoning power. Blindly adhering to the definitions and delimitations designed by others should be totally avoided. Sacrificing our reasoning power to please others is too bad. This is our party's advice to all our comrades.
Many people who suffered long ago disgrace and degradation in various countries in the world have reached glorious heights today because they were self-reliant and freely used their reasoning power. This truth must always linger in your memory.
Courtesy: Kudi Arasu