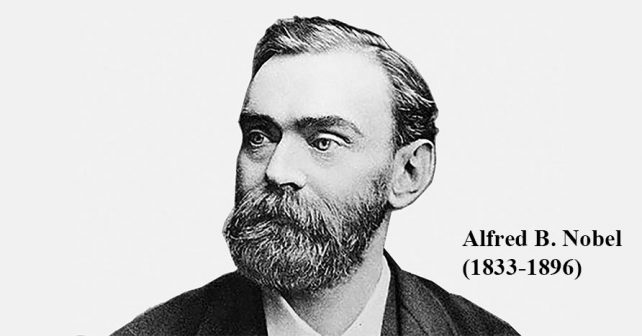 As per the legacy of Alfred Nobel, prizes have been awarded every year since 1901, recognising the contributions and achievements in the disciplines of Physics, Chemistry, Physiology or Medicine, Literature, and Peace for the development made and progress of humanity. Understanding the role and contributions in the discipline, Economics the Nobel Prize Committee awards Nobel Memorial Prize for Economics since 1969.  Every year the prizes are awarded on 10th December, the Day of Death of Alfred Nobel at Stockholm, Sweden.  The prize is awarded by the Swedish Academy and is worth 10 million Swedish crowns ($1.14M/£ 840,000).  For the year 2021 Nobel Prizes are to be awarded to the following scientists, writers, activists as per the announcement made by the Nobel Committee for their respective achievements.
Literature
Tanzanian novelist Abdulrazak Gurnah is to be awarded the 2021 Nobel Prize for Literature.  The Swedish Academy praises Gurnah for his uncompromising compassionate penetration of the effects of colonialism.  Gurnah, 73, is the author of 10 novels, including Paradise and Desertion.
Paradise, published in 1994, told the story of a boy growing up in Tanzania in the early 20th century and was nominated for the Booker Prize, marking his breakthrough as a novelist.  Gurnah is the first black African author to have won the Award since Wole Soyinka in 1986.
The Nobel Committee for Literature has stated: "Abdulrazak Gurnah's dedication to truth and his aversion to simplification are striking.
"His novels recoil from stereotyped descriptions and open our gaze to a culturally diversified east Aftrica unfamiliar to many in other parts of the world. (His) characters find themselves in a hiatus between culture and continents, between a life that was and a life emerging, it is an insecure state that can never be resolved."
Born in Zanzibar in 1948, Gurnah arrived in England as a refugee in the late 1960s. He was Professor of English and Postcolonial Literature at the University of Kent Canterbury, until his recent retirement.
Gurnah said his award would mean issues such as the refugee crisis and colonialism, which he has experienced, will be "discussed". These are things that are with us every day.  People are dying, people are being hurt around the world – we must deal with these issues in the most kind way. 'Much more violent'. I came to England when these words, such as asylum-seeker, were not quite the same – more people are struggling and running from terror states. The world is much more violent than it was in the 1960s, so there is now greater pressure on the countries that are safe, they inevitably draw more people".
Peace
For the 2021 Prize, two independent journalists have been selected and announced, who stood up for freedom of expression. They are Maria Ressa of the Philippines and Dmitry Muratov of Russia who fought courageously for freedom of expression. While announcing the Peace prize, the Nobel Committee said that the two journalists are representatives of all journalists, "who stand up for this ideal in a world in which democracy and freedom of the press face increasingly adverse conditions.  Freedom of expression and freedom of information help to ensure an informed public.  These rights are crucial prerequisites for democracy and protect against war and conflict.
The secretary general of the Reporters Without Borders (RSF) called the Prize, "an extraordinary tribute to journalism and a mobilisation appeal, because this decade will be absolutely decisive for journalism."  Deloire said it is a, "powerful message at a time when democracies are being undermined by the spread of fake news and hate speech."
Maria Ressa, is an investigative journalist, co-founded 'Rappler', a digital media platform for investigative journalism in 2012 and continues to head. Rappler has "focused critical attention" on President Rodrigo Duterte regime's controversial, murderous anti-drug campaign.  The number of death is so high that the campaign resembles a war waged against the country's own population.  The Phillippines ranked 138 of 180 nations in the RSF's World Freedom Index (India was ranked lower at 142).
Dmitry Muratov has defended freedom of speech for decades in Russia under increasingly challenging conditions.  Russia has ranked 150 in the RSF's 2021 World Freedom Index, a stifling atmosphere for independent journalists.  The country has draconian laws, website blocking, Internet cuts and leading news.  Muratov along with around 50 colleagues started 'Novaja Gazeta' in 1993 as one of its founders.  He has served as the newspaper's editor-in-chief since 1995.  Six of Muratov's colleagues have been killed since the newspaper started.  It has often faced harassment, threats, violence and murder from its opponents.  Despite the killings and threats, editor-in-chief Muratov has refused to abandon the newspaper's independent policy.
Physics
The Nobel Prize in Physics for 2021 has been awarded to climatologists Syukuro Manabe of Princeton University, US and Klaus Hasselmann of Max Planck Institute for Meteorology, Hamburg, Germany and physicist Giorgio Parisi of Sapienza University of Rome, Italy.
The prize has been given for their "ground breaking contributions to our understanding of complex systems".
Professors Manabe and Hassaelmann share one half of the prize money.  They bagged the Prize, "for the physical modelling of Earth's climate, quantifying variability and reliably predicting global warming."  Professor Parisi won "for the discovery of the interplay of disorder and fluctuations in physical systems from atomic to planetary scales".  He shares the rest of the half of the prize money.
The Nobel for Physics 2021 is being given to climatologists for the first time since its inception in 1901.
In the 1950s and 1960s Prof. Manabe and collaborators made pioneering attempts at modelling atmospheric warming due to the increase in carbon dioxide.
It was Prof. Manabe's model that pinned the quantitative impact of warming due to carbon dioxide.
The striking aspect of Prof. Hasselmann's work is that he built a connection between the rapid and randomly varying, "noise like" weather patterns and inferred from these the "signal of climate.  He built a stochastic climate model that connects the two.  The models that he built carried information about warming due to solar radiation, the green house gases and other causes, each of which could be separated.  His study, followed by that of others, demonstrated the human impact on climate change through several observations.
In the 1970s, many physicists tried to calculate meaningful quantities out of spin glasses by using "a replica tric" – this is a mathematical technique in which many copies of the system (or replicas) are processed at the same time.  Parisi, in a breakthrough in 1979, was able to identify a structure to the replicas and describe it mathematically.  Parisi has also studied other phenomena in which simple behaviours give rise to complex collective behaviour like murmurations of starlings.
Chemistry
The 2021 Nobel Prize in Chemistry has been awarded to German scientist Benjamin List of the Max Planck Institute and Scotland-born scientist David W.E. MacMillan of Princeton University "for the development of asymmetric organocatalysts."
They duly developed this novel technique of catalysis in 2000 that is an efficient, "precise, cheap, fast and environmentally friendly" way to develop new molecules.
There were two very different catalysts – metals and enzymes – were routinely used by chemists before Dr. List and Dr. MacMillan developed the asymmetric organocatalysts.  As metal catalysts often use heavy metals which makes them not only expensive but also environmentally unfriendly as sufficient care needs to be taken to ensure the final product does not contain even traces of catalyst.
In the case of enzyme catalysts which are proteins found in nature, the problem arises from their very large sizes.  They are often 10,000 times larger than the actual target medicine and can take just as long to make.
Unlike enzyme catalysts which are huge, asymmetric organocatalysts are made of a single amino acid.  They are not only environmentally friendly but also quicken the reaction and make the process cheaper.
Ever since the two laureates developed the novel concept of asymmetric organocatalysis, the field has witnessed rapid development.  Pharmaceutical companies have used asymmetric organocatalysis to "streamline the production of existing pharmaceuticals".  Thanks to a multitude of catalysts that can break down molecules or join them together.  It is estimated that 35 per cent of the world's total GDP in some way involve chemical catalysis.
Physiology or Medicine
The 2021 Nobel Prize in Physiology or Medicine was jointly awarded to David Julius, at the University of California, San Francisco, and Ardem Patapoutian at Scripps Research, La Jolla, California, "for their discoveries of receptors for temperature and touch".
The two researchers discovered the molecular mechanism by which our body senses temperature and touch. Being able to do this opens the field for a lot of practical chemistry whereby individual cells and pathways can be tweaked, suppressed or activated to quell pain or sensation.
David Julius: Capsaicin (8-methyl-N-vanillyl-6-nonenamide), the active component of chilli peppers, generates the burning sensation when eating spicy food. In the late 1990s, Professor Julius pursued a project to identify a nerve receptor for capsaicin.
He and his team went about this by looking for a gene that could induce a response to capsaicin in cells that usually wouldn't react to it.
They found one in a novel ion channel protein, later called TRPV1, it was found that TRPV1 was activated when temperatures were greater than 40 degrees Celsius, which is close to the body's pain threshold. Several other TRP channels were found, and this ion channel could be activated by various chemical substances, as well as by cold and heat in a way that differs between mammalian species.
Ardem Patapoutian: Growing up in Beirut as an Armenian, during the Lebanese Civil War, Patapoutian has related stories of being captured by militants at university, before he moved to the United States. Patapoutian and his colleagues were working on how pressure and force affected cells. Following an approach similar to that of Professor Julius, they identified 72 potential genes that could encode an ion channel receptor and trigger sensitivity to mechanical force.
Along with the discoveries of specific genes, proteins and pathways, the scientists pioneered experimental methods that allow insight into the structure of these pain and temperature sensors. The challenge for pain relieving drugs is to precisely target regions without causing imbalance in other necessary functions. These scientists' work, the Nobel Prize committee said, significantly helped towards reaching that goal.
Economics
Three US-based economists David Card, Joshua Angrist and Guido Imbens won the 2021 Nobel Memorial Prize for Economics for pioneering research on the labour market impacts of minimum wage, immigration and education, and for creating the scientific framework to allow conclusions to be drawn from such studies that can't use traditional methodology.
Canadian-born David Card of the University of California at Berkeley was awarded one half of the prize, while the other half was shared by Joshua Angrist from the Massachusetts Institute of Technology and Dutch-born Guido Imbens, 58, from Stanford University.
The Royal Swedish Academy of Sciences said the three have "completely reshaped empirical work in the economic sciences."
"Card's studies of core questions for society and Angrist and Imbens' methodological contributions have shown that natural experiments are a rich source of knowledge. Their research has substantially improved our ability to answer key causal questions, which has been of great benefit for society."
Card's work also challenged another commonly held idea, that immigrants depress wages for native-born workers. He found that incomes of the native-born can benefit from new immigration, while it is earlier immigrants who are at risk of being negatively affected.
Angrist and Imbens contributed for working out the methodological issues that enable economists to draw solid conclusions about cause and effect even where they cannot carry out studies according to strict scientific methods.
Compiled by nietzsche