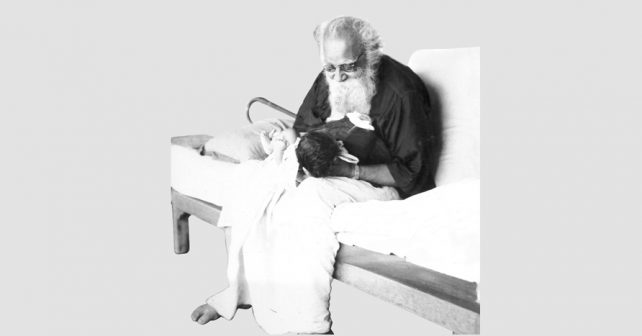 The following is the translated version of the Editorial (30th July 1939) published by Thanthai Periyar in Kudi Arasu, the official magazine of Self Respect Movement,founded in 1925.
Recently during a question hour in the parliament of our Union Government, for a query by a member, Maulana Azad answered in Hindustani language. Most of the South Indian members stared at one another, totally baffled by his reply. Some of them rose boldly and said that they could not understand what he said. Even a few native speakers of Hindustani could not completely understand Maulana's answer. Naturally there was an uproar in the House.
Adding fuel to fire, the Prime Minister Nehru reportedly shrieked that he too would speak only Hindustani and added that members should sit quietly or feel free to walk out.
Verbal Brickbats
What happened later was indeed not funny. When a native speaker of Hindustani asked John Mathai a question in Hindustani, Mathai answered in his native tongue Malayalam, in retaliation. He implied obviously that he had the right to speak in his own language. Most of the members laughed heartily when the question hour became thus an exchange of verbal brickbats. Our comrades would have read about all these in leading newspapers.
We have been time and again pointing out that the parliament of our Indian Union continues to degrade and belittle Dravidians. We are in no way benefited by it. It has been functioning as a device to suppress and oppress us. This recent incident proves that our grievance is not baseless. Those who disagreed with us have second thoughts now.
Dictatorial Attitude
Nehru's impolite response and John Mathai's use of Malayalam indicates each asserting their rights in using their native tongue. Infact, there is really nothing funny about what happened. It is a thought-provoking issue. The parliament is the supreme spot to discuss several problems of the country and chalk out remedial measures. If learned members adamantly keep expressing their views unintelligible to others, would it not be an absolute mockery? The Prime Minister is like the master and the members, his pupils. If the master is so shrewd and audacious, how could he lead his students on the right direction? If a member is not able to decipher what the other member says, would the question hour be productive? Such a dictatorial attitude would only aggravate every problem of our country in future. Our Dravidian comrades should think deeply over the imminent consequences of such undesirable attitudes.
Ridiculous Remedy
In the parliament of a country where multiple languages are spoken, such recriminations are bound to crop up. How are we to seek a remedy? The speaker, comrade Mavlankar, suggests everyone learning Hindustani is the only solution. This is ridiculous in my opinion. Our country is multifarious by nature. There is diversity in culture, customs, languages and entire life styles. Hence for this sub continent there cannot be a common language, whether it is Hindi, Hindustani or an amalgamation of several languages. Trying to make it one country, of one single language, would only lead to inexplicable complications. We have been emphasizing this for a long time.
When Rajagopalachari forcibly imposed Hindi language on the Dravidian land, thousands of men and women joined me and protested against it. Most people courted arrest and got imprisoned even holding kids in their arms. Two dedicated volunteers lost their lives. It was told by many that such an agitation was never heard of in the entire world. Why are Dravidians rejecting and opposing the imposition of Hindi-Hidustani languages? People who are contemplating ruling this sub-continent using Hindustani should probe into the reasons behind our protest.
Mere Medium
The rebels who prevented successfully the spread of Hindi by compulsion, in a Dravidian land, were all rationalists, why do the protesters hate Hindi language? A language is a medium of communication to express our thoughts. None of the languages have an exceptional divine power or any extraordinary quality. People who are stubborn in this view are rationalists. So why did they vigorously protest against Hindi? Most of the nationalists in Dravidian land who are not even willing to probe into this issue should change their mind atleast now and start mulling. That is my humble request.
The nationalist leaders of North India have been reiterating that Indian sub continent is one country with one culture. South Indian nationalist warriors and self-proclaimed patriots echo the same views. What exactly is the inherent virtue of the so called "one common culture?"
Culture Confluence
"The cultures of various countries had their confluence in India;" said Jawaharlal Nehru, "by an amalgamation of all those cultures, India has nurtured its own exceptional culture, which makes me really proud." The culture commended by Nehru is the culture which transformed Dravidians as Sudras and degraded as offspring of harlots. The culture which makes Nehru proud, pushed Dravidians to the lowest ebb in society and dismantled them as multiple, isolated castes. The culture which Nehru glorifies, infact has made people worship clay balls and stones as gods and goddesses. That culture has actually made brahminism thrive and exploit others. The oppressed people just survive, totally exhausted and crushed.
Since this country allowed that culture to sneak in, our people have become spineless species devoid of morale, integrity and moral courage. The exploited mob mistake malice for bravery and wicked ploys as signs of intellect. They are no longer able to distinguish, analyze and discover any truth. They are numbed by that culture. Instead of progress, there is only regression in this country, because that harmful culture is still being glorified as sacred and sanctimonious. That "one culture" is in other words "brahminist culture of Hindu religion" – as we firmly believe. Time and again we have been delineating this unpalatable truth.
Explanation Ignored
Rationalist Dravidians would never accept that India needs "one common language" for all. Our Dravidar Kazhagam has been explaining this in such great details that no sensible individual could disagree with us. Our explanations cannot be unintelligible to anyone. However, those who are not even prepared to allow us to explain, would be in an illusion forever, since we cannot teach somebody who is not willing to learn.
Until the Hindu religious culture based on Varnasrama gets annihilated, and vanishes for ever from this country, we just cannot call it "one country". We need synergetic efforts to drive away this culture – since it has prevented our united habitation and co-existence. This culture cropped up from the Hindu religion has by nature made people exist only by betraying one another, without any scope for oneness.
We have to fight against the culture which has divided us all. I have been stressing this for quite a long time.
An analysis of the current political scenario makes it clear that there is no attempt anywhere to establish an egalitarian republic devoid of caste discriminations and religious sentiments. Only a serious effort of converting the entire nation into a Hindu Rashtra is perceived, and an attempt to establish Hindu Rashtra is noticed. Even Gandhi's assassination has got intertwined with the Hindu religious pride and an absolute lingual imperialism is reflected. A malcious strategy to revive Varnasrama is also observed. As long as the Dravidian ideology prevails, their dream will never be fulfilled.
Our mission ought to be to establish an egalitarian socialist republican country, devoid of caste discriminations and religious sentiments, absolutely free from sectarianism.
Courtesy: 'Kudi Arasu' – 28.02.1948
Translated by M.R. Manohar