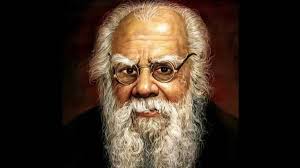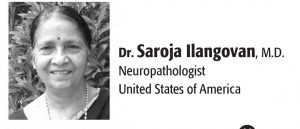 E.V. Ramasamy, who is also celebrated as Thanthai Periyar, worked tirelessly during a major portion of his life to advocate and protect the rights of underprivileged people in Tamil Nadu, India. He also focused on women's rights for education, health, property, etc. Let us see what were the incidents which turned his attention towards women empowerment.
When he was young, his school education was abruptly stopped by his traditional, avidly religious parents. The reason was his increasing interest in social issues. He was a rebel against caste divisions and untouchability customs in the society and mingled with everyone. The person who touched his heart and triggered him to make a resolve to fight for women's rights was his niece. His sister's daughter was barely 10 years old when she was arranged to marry a 13-year-old boy. That boy died suddenly three months after marriage. This little girl was forced to lead the life of a widow according to traditions. That pitiful incident jolted his rational mind and he vowed to get his niece out of widowhood and get her married when she grew up. He did as per his determination, against the will of his family and relatives, a few years later. He continued women's emancipation work by tirelessly delivering speeches advising parents and women about the importance of educating girls. If a family educates a boy, only he will derive benefit, but if a girl gets educated, the entire family benefits. That was his advice. He convened women's conferences; helped them to pass resolutions to advocate for equal rights in education, voting, property acquisition, jobs, to choose their own partners and widow remarriage.
He built schools for girls and an orphanage for abandoned girl children. He wrote articles addressing women to drop superstitions and to raise children by imbibing them with fearlessness and rational thinking. He suggested to the government to recruit only women as elementary school teachers and also in the police force. He advocated for family planning, alimony rights for widows and divorced women.
In 1927, Periyar published a book titled "Why Were Women Enslaved?" In that book he revealed the Manusmirthi's declaration of women's status in the society, that she is always a slave to men. As a child, she must be obedient to her father, as a young woman, she must be subservient to her husband and his family and bear children, and as an older woman, she must listen to her son until she dies. She was not supposed too ever be free ever. He also condemned the custom of child marriages and published data about childhood widows. The census of childhood widows was mind blowing. Child marriages conducted by parents and relatives was a common social custom in India during the 18th thru 20th centuries. As soon as the baby was born, her marriage used to be arranged. Diseases such as Cholera and Smallpox were common in those days. Nearly half of the population died of these diseases every year because of lack of water sanitation and lack of vaccinations.
So, there were increasing number of widows of all ages. These girls and women were not given any education or jobs and they were just pushed away to a corner of the society, and they perished with no dignity or comfort. The widowers were allowed to remarry and lead a new life. In 1921, according to the statistics the number of girls and widows were as follows. One year old widows 597, One- to Two-year-old widows 494, Two- to Three-year-old 1257, Three- to Four-year-old 2837, Four to Five year old 6707, Five to Ten year old 85,937, Ten to Fifteen year old 232,147, Fifteen to Twenty year old 396,172, Twenty to Twenty five year old 742,820, Twenty five to Thirty year old 1,163,720, so total number of widows were 26,031,788.
Periyar also explained the variety of marriages and the societal idea of chastity insisted only on women and many unfair practices imposed on women. He advised men to treat women as their daughters or sisters and help them with a rationalist outlook.
It is worthwhile to note how he played a significant part along with Dr. Muthulakshmi Reddy, a member of legislative assembly, in eradicating the cruel custom of sacrificing girls to temples who later became prostitutes. The Brahmin lawyer Satyamurthy Ayyar was very aggressive against the removal of this practice of Devadasis calling it a divine profession and stating that the removal of this practice will cause a curse by the gods. Dr. Muthulakshmi Reddy challenged him that since non-Brahmin girls are tired of being devadasis, the girls from the Brahmin community can take over the position. Mr. Satyamurthy was stunned and quit arguing against this custom. Women were at last free from the evil Devadasi system in temples.
Since he constantly spoke and wrote about the importance of offering education to girls and women, the parents became emboldened and supported his advice by sending their girl children to school. Periyar also advocated jobs for educated girls who could attain much self-esteem and independence. He suggested to the government to increase the marriage age to 18 and above. He advised married people not to have more than two children so that economically they can afford to raise them as good, responsible citizens.
He also alerted the men populace to be kind to women and to offer equal rights to them. Since his tireless propaganda brought numerous rights and benefits to women, a group of well educated women Neelambigai, Meenambal Sivarajan and many others organized a large women's conference in 1938 and adorned him with a well-deserved title "Periyar" which means a Great person.
We, women in this twenty-first century, are enjoying the fruits of his labor immensely. Now his Prodigy Asiriyar K.Veeramani has been carrying this torch of Social Justice for more than 60 years. Our heartfelt gratitude goes to him.
We offer thanks to this Great Humanist, Thanthai Periyar, who is a Father figure to all of us. May his memory and his principles spread all over the world for many centuries to come. Long live Periyar, his rational thoughts and his fight for equal rights!