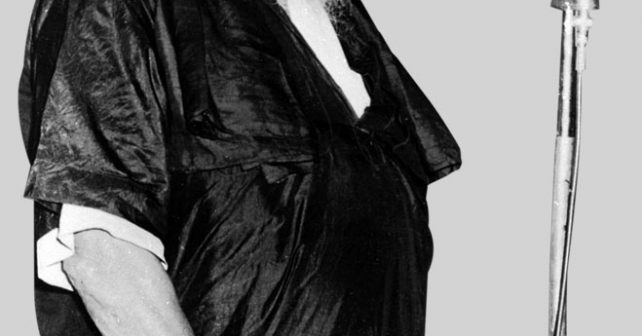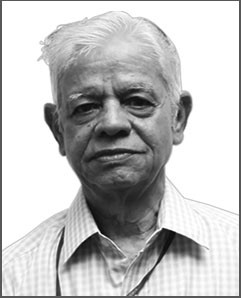 I went to Periyar Thidal in Chennai about ten years ago to meet Dravidar Kazhagam President Dr. K.Veeramani. I was seated in his office waiting room. Asiriyar, I was told, was expected in another 30 minutes. In the meantime, a bearded elderly gentleman in coat and suit came and sat by my side. After exchanging mutual greetings our conversation centred on the absence of much needed rational thinking among a larger section of the society to free themselves from poverty and superstitions. Then the gentleman took out his visiting card from his coat pocket and gave it to me. When I saw it, I was awestruck and at the same time pleased to know that he was the well known Professor of Economics, Dr. Vedagiri Shanmugasundaram. I gave vent to my feeling of respect and regards to him.
At this moment my thoughts went back to my college days. I could not restrict my feeling of joy in telling him that I had seen him as a brisk young man in 1955 in the Pachaiyappa's College during Inter-college Economic Association meet under the chairmanship of Prof. Muthaiyah, Head of the Department. I was in the meeting representing my college, as a Student President of the Economic Association of the Government Arts College. Dr. V. Shanmugasundaram was the coordinator of the meet. He was equally happy on hearing this.
Then he started telling about Prof. Muthaiyah. He said that he was a terror and a doyen in his scholarship and a staunch votary of Periyar's Dravidian Movement. He remained a source of inspiration not only in his career but to all those who came into contact with him.
An interesting brief write-up appeared in The Times of India, February 7, projecting him as a man '97 Not Out'. In it, he narrates his journey from his youth as one inspired by the speeches of Periyar and C.N. Annadurai and in due course he identified himself as a member of the Dravidar Kazhagam for over a period of 80 years. He advocates that mind power is the need of the hour rather than the muscle power to carry forward the cherished ideals and aspirations of Periyar. It can be said that no stone is left unturned by the Dravidar Kazhagam under the able guidance of the President of the Kazhagam with the active cooperation of the Black Shirt Cadres to take the message of Periyar to the nook and corner of the world.